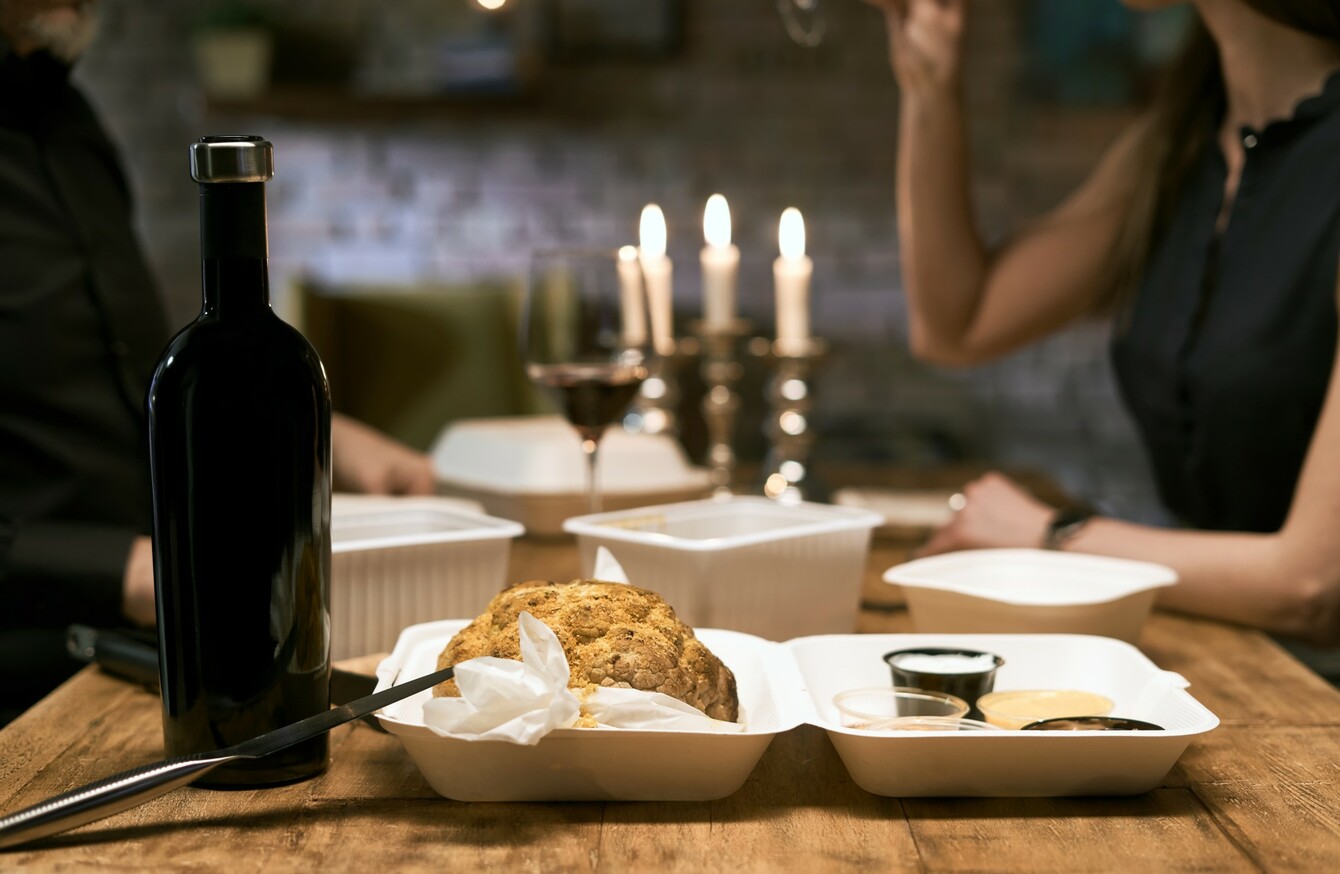 Planning one restaurant meal at home can be more rewarding than splurging on a few takeaways
Image: Shutterstock/Adelaides
Planning one restaurant meal at home can be more rewarding than splurging on a few takeaways
Image: Shutterstock/Adelaides
SAVING FOR YOUR first home is not a short process. In fact, for many people it can take a year or more to reach their savings goal, and no one can be expected to save exclusively for that period of time without spending a little on themselves.
"It's all about maintaining morale," says financial advisor Debbie Cheevers, of Greenway Financial Advisors. "It's one thing to look at your spreadsheet, but how do you keep yourself going for the next months and the one after that?" It's important to remember to focus on your quality of life while saving, she says, especially when the ongoing pandemic can make daily routines even tougher.
So what are some little rewards for savings that won't empty your bank account all over again? Cheevers has a few creative reward ideas for savings well done, and to remind yourself of your success so far.
1. Plan rewards from the outset
Many people are able to save better when they know there will be rewards in store. "You've gotta have reasons and lots of blocks and ways to be nice to yourself along the way or you won't keep going otherwise," says Cheevers. Instead of simply planning to save every euro until you reach your goal, build rewards into your savings plan from the start.
2. Take what you've achieved – and make a visual reminder
First, Cheevers suggests creating reminders of the savings you've been able to achieve thus far. "At the end of the month, take the amount you saved, write it on a sticky note, and put it where you can see it," she says. Visual reminders can help you mark those savings milestones.
3. Bundle small treats into one bigger one
Many of us turn to takeaways when we're exhausted or run out of time to cook during the week. But Cheevers recommends holding off on those less satisfying everyday splurges, in favour of something more celebratory. "If there is something that is important to you, like food is a frequent one or alcohol, make it into an event," she said. Instead of purchasing several average takeaways, make a plan to order a special meal from a favourite restaurant.
4. Plan ahead with spending swaps
Of course, you can't remove those 'too tired to cook' evenings altogether without having an impact on morale. "Factor in that you're going to be knackered three nights a week, and then be prepared with three nicer ready-made meals," she says. Those will be better for your budget than takeaways and far more enjoyable in the long run than last-minute beans on toast.
5. Decide what's most important to you (aside from your savings target)
"Prioritise the stuff that you want beforehand," says Cheevers. When making your savings plan, she says, "you can't start on a budget that's all about deprivation. You have to take into account important things like socialising, clothes, sports and recreation." She suggested putting those amounts into your budget every month, and making every effort not to go over them.
6. Focus on active enjoyment
The pandemic has temporarily stripped us of quite a few everyday treats. But, says Cheevers, it's possible to plan simple, low-cost rewards that will actually offer more active enjoyment.
"Sitting with the TV on in the background while you browse your phone isn't as satisfying as taking two hours to focus on a film, and taking the time to make popcorn," she says. Likewise, she suggested simply giving yourself a stretch of time for a hobby you love can be more meaningful than a financial reward.
At Glenveagh Homes, our vision is that everyone should have the opportunity to access great-value, high-quality homes in flourishing communities across Ireland. We understand that buying a home is possibly the biggest decision you will ever make in your life – but we want to make it your easiest. Click here to find out more about Glenveagh developments.