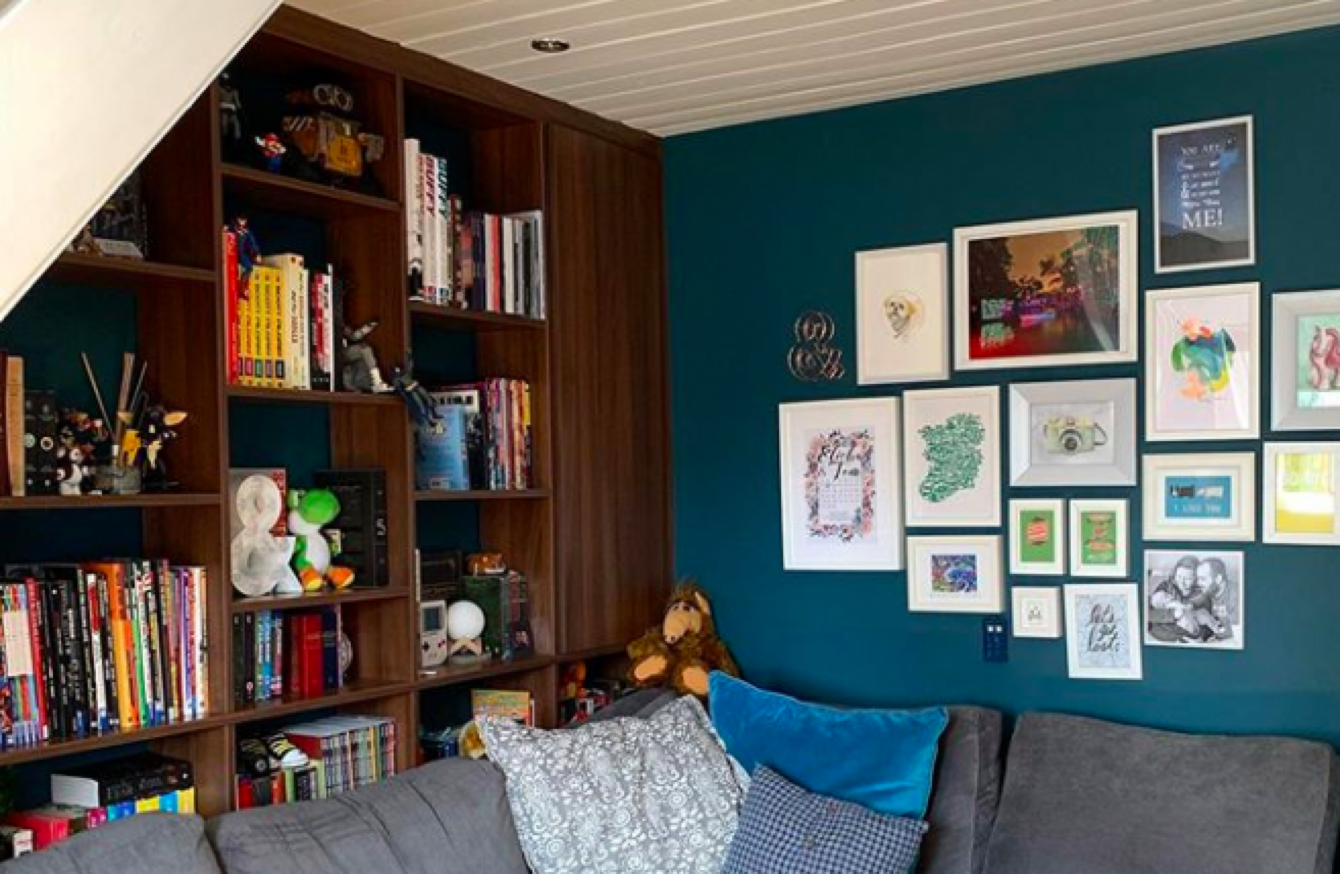 Image: Instagram/thewindingbrickroad
Image: Instagram/thewindingbrickroad
About you
First name: Elisha Clarke (@thewindingbrickroad)
Age: 37
Occupation: Wedding photographer
Who lives in the house with you? My husband and our five-month-old son.
About your home 
Where is your home located? Wicklow
What type of house is it? A mid-terrace redbrick cottage built in the 1890s
How many bedrooms and bathrooms? Three bedrooms, one bathroom
When did you move in? February 2020
What made you choose this home over others? 
Funnily enough, it was the first and only place we viewed! We knew we couldn't afford Dublin, which is where we grew up, so we waited to see what the bank would offer us and then started looking. We're commutable by train to Dublin, which is handy for my husband. We moved into this house just before the lockdown, with a small baby.
What is your favourite place in your home? 
At the moment it's the living room as that's where we spend most of our time. Our new home is small, but very cosy, and we make the most of the space.
Is there any part of the home you don't like? 
The bathroom needs an overhaul as soon as this lockdown is over. It's not watertight and there's the odd leak down into the sitting room while one of us is showering!
Is there any part of your home that makes it unique?
As our house was built in the 1890s, it has lots of original features. I love the old doors and the old Victorian fireplace in the sitting room. The exterior of the house is beautiful too, and I love our white picket fence.
How does an average day start in your home right now?
Most of my day is taken up with minding our new son: My husband gets up at 7:30am and does the first feed. He starts work around 9am which is usually naptime for the baby. We then get up around 10:30 for the next feed and it goes from there. We go for a little stroll and in between play, feeds and naps I do the usual household bits. I have my own business photographing weddings so I try and do a little bit with that here and there if I can.
How does an average day end in your home right now? 
The baby goes down around 8pm so I start winding down then: I sit on my corner couch doing some light reading with something on the TV in the background. I may answer some work emails if I have any. I usually go to bed by 10:30. 
Is there anything you'd do differently if you were starting over?
If I could do anything at all, I would change the extension, which was built back in the 1970s. Other people with similar types of homes have two-storey extensions, so I'd do that, and put some windows in the roof to create more light.