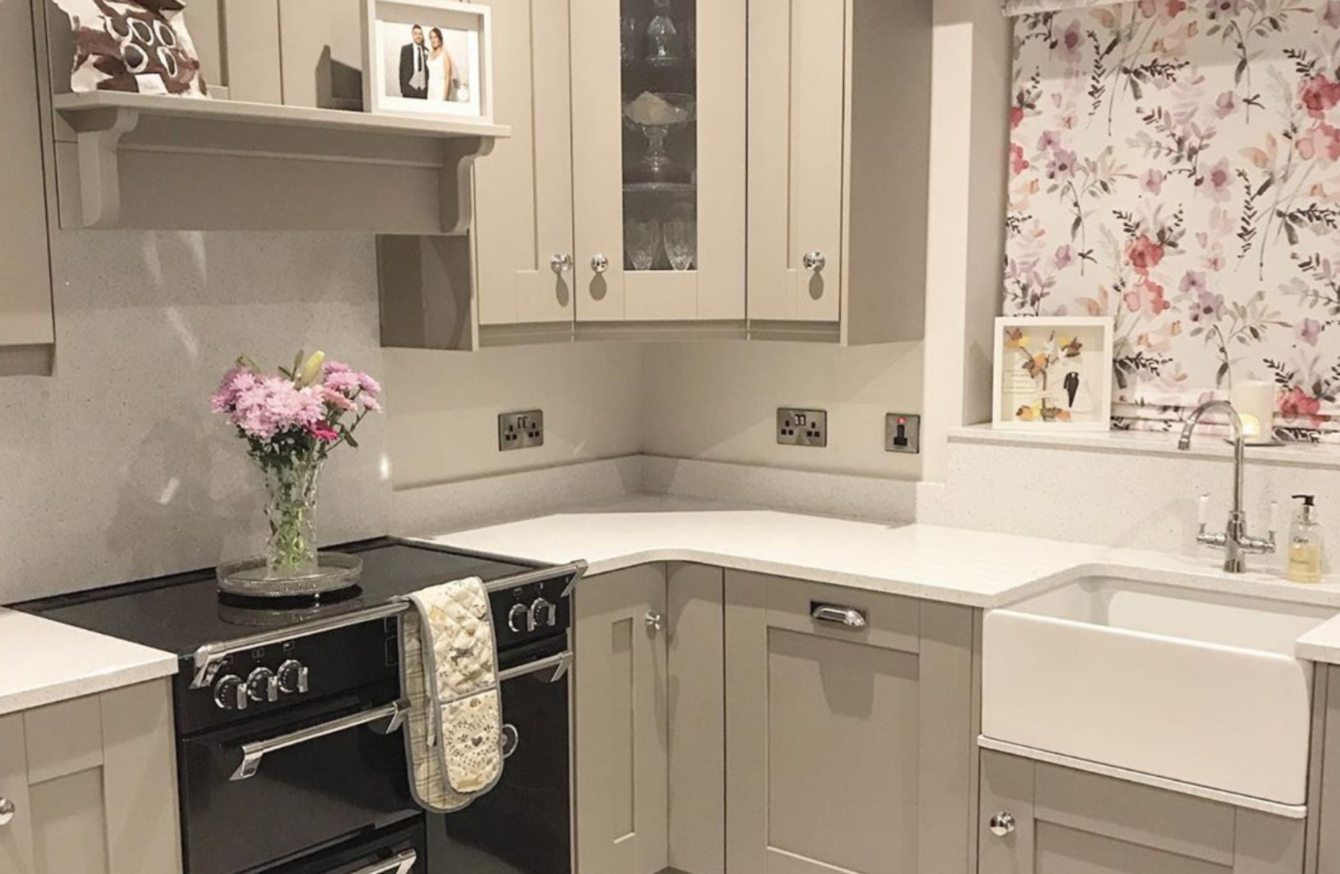 Part of Aine's kitchen.
Image: houzetohome via Instagram
Part of Aine's kitchen.
Image: houzetohome via Instagram
About your home
Where? Co Armagh 
What type of house? Semi-detached new build
How many bedrooms and bathrooms? Three bedrooms, three bathrooms
When did you move in? February 2019
About you
Name: Aine
Age: 30
Occupation: Human resources
Who else lives there? My husband and our two dogs
What made you choose this home over others? 
My husband had his heart set on a new build home and we viewed quite a few new developments in the Armagh area. 
When we viewed our home for the first time, we both noticed the high quality finish and overall attention to fine details. I fell in love with the hallway entrance, high ceilings, bathroom and the kitchen and patio area. However, if I'm being honest it was the walk in dressing room that sold it for me!
What is your favourite place in the home?
Without a doubt my favourite place in my home is the kitchen and dining area.  
We spent ages planning and picking our kitchen and we both absolutely love it, it's so bright and filled with lots of natural light. I especially love it during the summer time as we can open the patio doors and extend our dining into the garden patio.
Is there any part of the home you don't like?
Unfortunately the garden is pretty small, and right behind it is a rock/soil covered bank which is unsightly at the moment. We have planted some wildflower seeds and hope they will grow over the years to come. 
Is there any part of your home that makes it unique? 
We have some interesting smart home features: electric remote control blinds, Alexa-operated lights and plugs, and a TV projector in our bedroom for cinema movie nights.
Take us through an average day in your house, room by room.
7.15am: We finally wake up after pressing the snooze button on the alarm several times.
7.20am: Shower time. We have a high pressure shower and it is so lush. 
7.30am: Time to go the dressing room to get dressed and ready for the day ahead. 
8am: Into the kitchen to grab a quick breakfast and morning coffee, and this is a good time to ask Alexa to read the news headlines.
8.15am: I put the dogs outside and then leave for work. If I leave any time after this, I'm late! 
5.30pm: My husband and I are usually both home from work around now and we then spend time in the kitchen chatting about our day and cooking dinner before relaxing for the rest of the evening. 
Is there anything you'd do differently if you were doing it again?
I would love to change my fireplace/wood burning stove to a feature wall with a built in TV and electric fire. 
I would also love the take the wooden spindles off the stairs and replace them with glass for a more modern look.