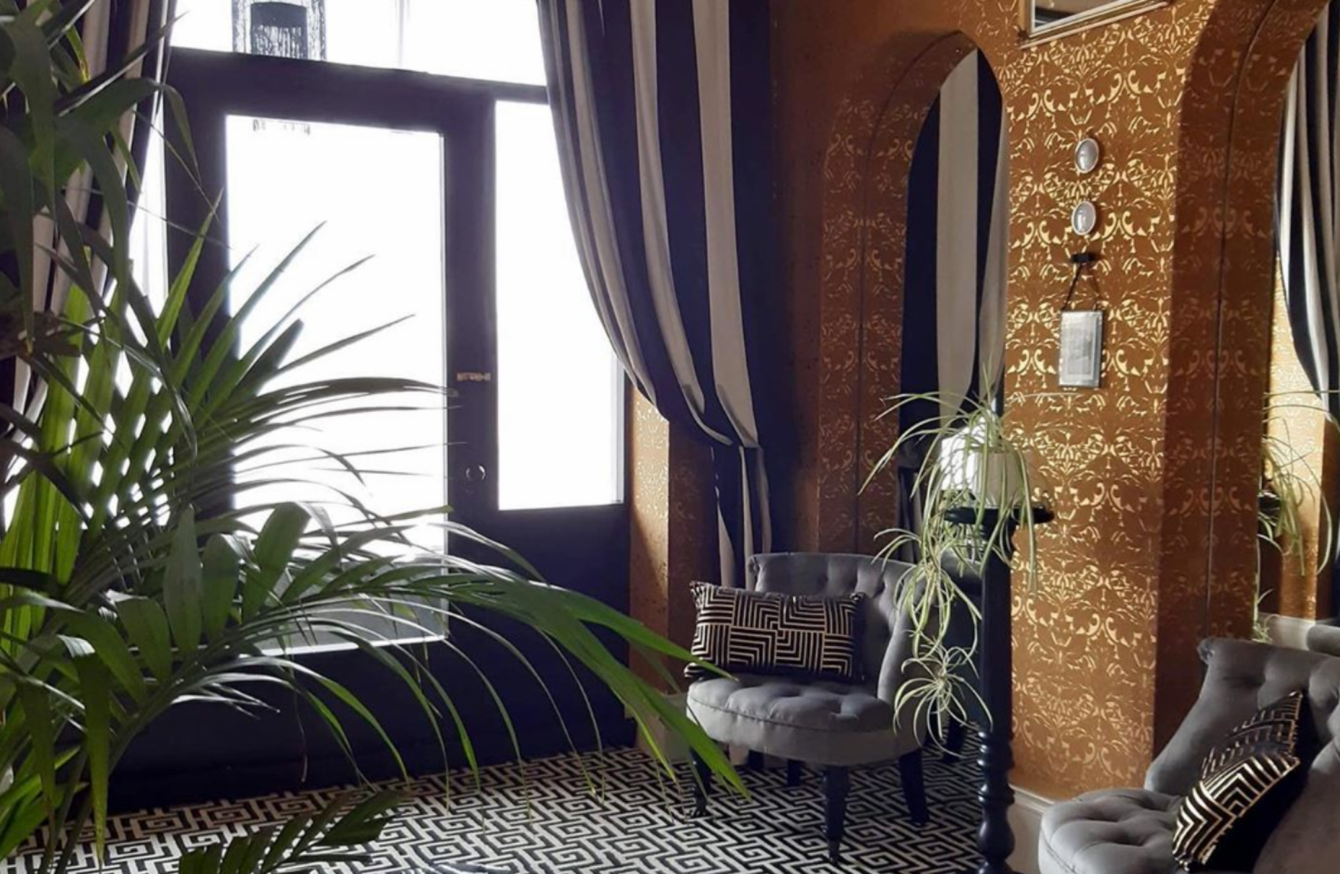 Image: the.eclectic.home via Instagram
Image: the.eclectic.home via Instagram
About the home
Where? A small village in Co Derry 
What type of house? 1840s Grade B listed former estate office and medical dispensary. 
How many bedrooms and bathrooms? Originally five bedrooms but I now use the downstairs one as a studio, the adjoining shower room (with Jack and Jill doors) is currently being redesigned into a cloak room. There's a WC beside the utility room and upstairs we have the family bathroom and a master ensuite.  
When did you move in? 2016
About you
Name: Nadine Arbuthnot-Cassidy
Age: 43
Occupation: Designer and work-from-home mum
Who else lives there? My husband and our two girls aged three and six 
What made you choose this home over others?
Its distinctive character and history. I've always adored older buildings and went for a viewing initially without my husband just to have a look around.
I was four months pregnant and we had no intention of moving from our home in Belfast, but after falling in love with the house the rest is, as they say, history. 
What is your favourite place in your home?
It's hard to choose but I think it might be the unusual cantilever landing at the top of the stairs. It's such a unique space, I've never seen another like it.
Is there any part of the home you don't like?
It would have to be the utility room because I haven't started any work there yet. It still has faux wood paneling from the 1970s and is crammed with paint tins and DIY supplies! 
Is there any part of your home that makes it unique?
Many, but the ornate windows are a beautiful feature, the bay even has the original sash style shutters that I discovered painted closed after moving in. Restoring these to their former glory is on my to-do list for the summer. 
How does an average day start and end in your home?
Our usual routines have gone out the window at the moment with emphasis now on creating a happy and relaxed home. A typical day for me starts at 7.30am when I get up and have a shower. I serve the girls breakfast in bed where they enjoy some screen time on their tablets while I attend to my morning's administration. Being a work at home mum means life is even more of a juggling act currently.  
Along with assigned school work we also have lots of fun each day with the girls putting on circus acts, ballet performances and puppet shows. As a past art teacher, our house is full of craft supplies for us to get creative with and inventive obstacle courses throughout the entire house provides exercise when the weather keeps us indoors. 
My day ends at around 11.30pm after I've spent the evening working in my studio. Our Harrison Spinks king-size bed was one of the first purchases I made when we moved house and I absolutely love at night getting tucked up under a down duvet and enjoying the cosy heat of my electric blanket.
Is there anything you'd do differently if you were doing it again?
We're only three and a half years into the ten years I planned for the renovation. There's nothing I would do differently, I'm still enjoying the process even with the ups and downs and never ending expenses!