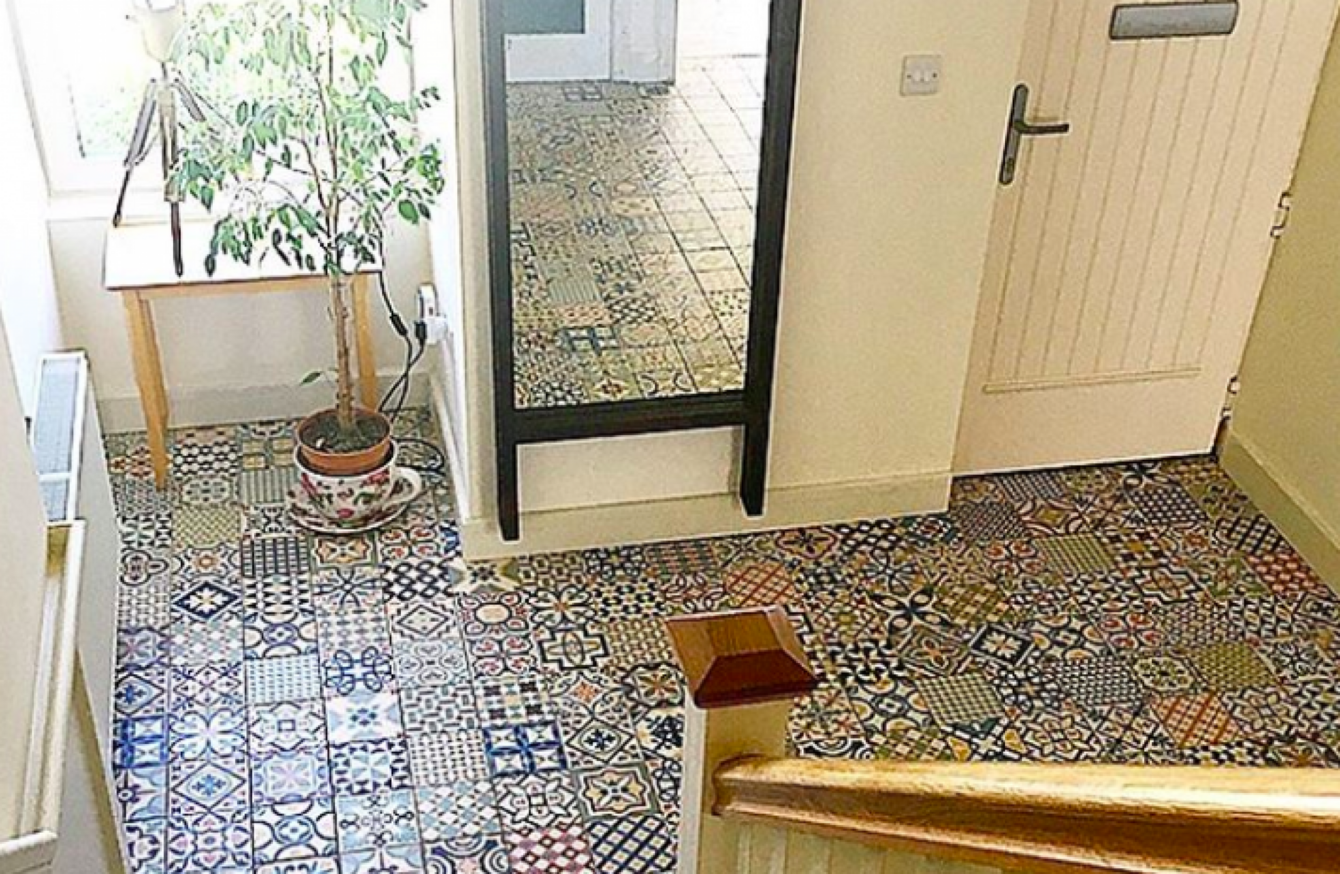 Image: Instagram/mrsgoughshomedecor
Image: Instagram/mrsgoughshomedecor
About you
Name: Keara Gough
Occupation: Stay-at-home mum
About your home
Location: Co Meath
What type of house is it? Terraced house, built in 1933. We completely gutted, renovated and extended it in 2017
How many bedrooms and bathrooms? Three bedrooms, one main bathroom, one downstairs toilet
When did you move in? Christmas Eve 2013
Who lives there? My husband, our three-year-old daughter, our fur-baby (the dog) and me.
What made you choose this home over others?
We could see the big potential it had in terms of renovation and expansion (it's now double the size it originally was) and we loved that the back garden was south facing. We lived in the house as it was for three years, with no bathroom upstairs and only the back boiler of the open fire in the sitting room for heating. Renovation started in January 2017, and took six months to complete – the house was completely gutted, extended, reroofed, rewired and replumbed.
What's your favourite part of your home and why?
That would be the kitchen, which I planned and designed. It was custom made by our talented carpenter and sits in the open plan area at the rear of the house. There's a full-length window and French doors that lead out to the south facing patio and garden, so it's a really bright and airy space, plus I have full view of my daughter whether she is playing indoors or outdoors.
What's one part of your home you don't like so much?
We spent so many hours planning and designing that we really feel we have maximised the potential of this home. The only challenge we had was during the initial planning process: we had to reduce the plans by 20 per cent, which was a bit of a bummer as my kitchen could have been 20 per cent bigger!
What's the most unique part of your home?
I would say our entrance hall. The original entrance was only 3ft x 5ft and also contained an old coal bunker under the stairs. The renovation gave us a large entrance hallway, and the colourful vintage tiles are a nod to the era when house was built.
#Open journalism No news is bad news Support The Journal

Your contributions will help us continue to deliver the stories that are important to you

Support us now
How does an average day start in your home right now? 
My husband is self-employed, so he is first up in the house at 6.15am. My alarm goes off at 7.15am and head downstairs to the kitchen to have a coffee before waking our daughter up for preschool up at 7.45am. My daughter has her bottle and then breakfast before we leave at 8.50am for the preschool drop-off.
How does an average day end in your home right now? 
Once my daughter is in bed at 8.30pm my husband will tidy around the living area in the kitchen putting away any toys, books etc that are lying around. I will finish off cleaning the kitchen as I like to walk into a clean kitchen every morning. We're sitting down by 9pm with a cup of tea or a nice glass of wine (depending whether it is a weeknight or the weekend!) We are partial to home design shows so will watch one of those or a film. We normally stay in the sitting area in the kitchen watching TV but if the stove is lit in the sitting room, we will move into there.Bed is between 11 – 11.30pm.
What's one thing you'd do differently if you were designing your home again?
In hindsight we should have dug out the floors in the old part of the house and included underfloor heating when we were putting it into the new extension. In the long term, we would like to do a self-build in the countryside. Agreeing where in the countryside is another story…