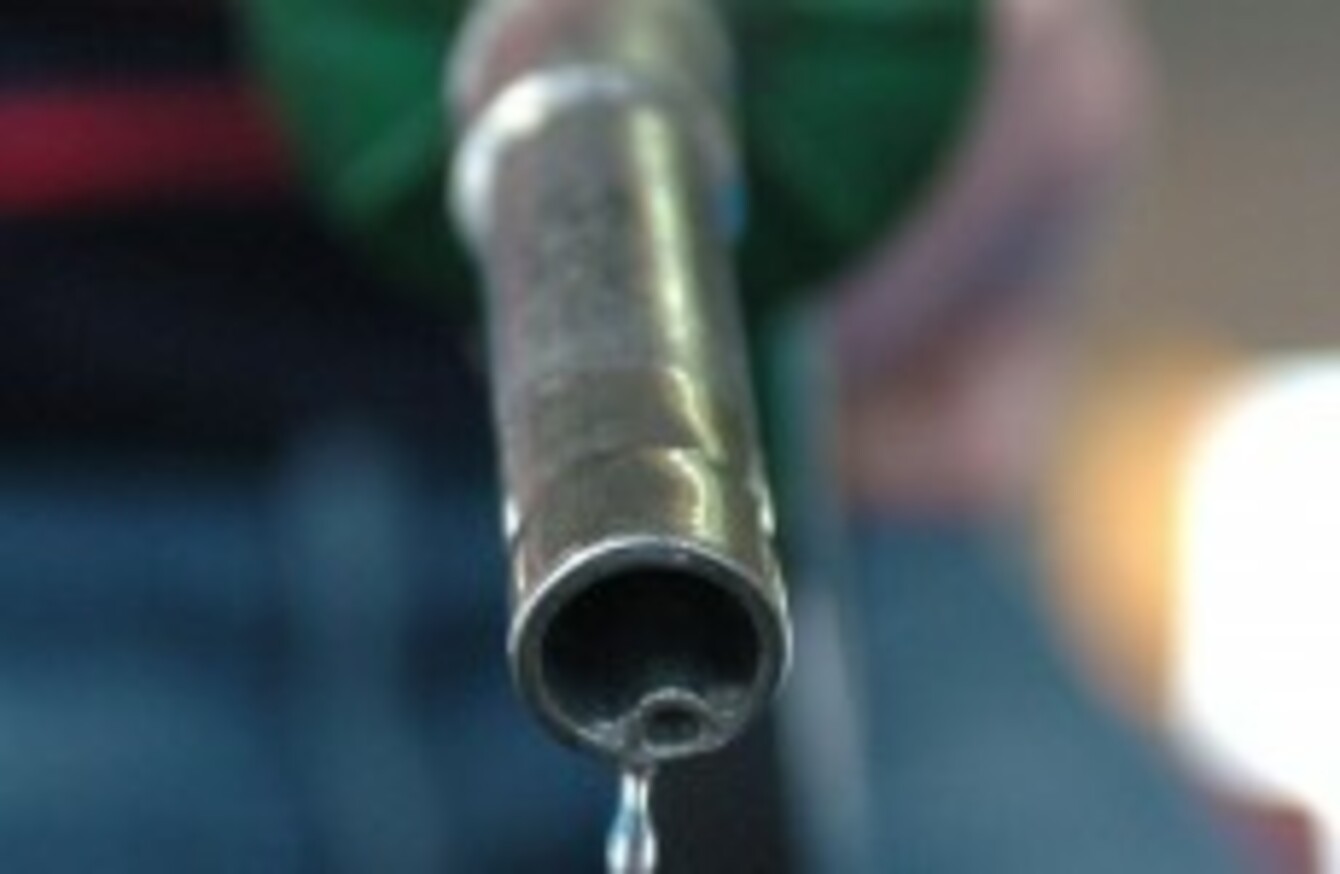 Image: Danny Lawson/PA Wire/Press Association Images
Image: Danny Lawson/PA Wire/Press Association Images
OIL PRICES ROSE yesterday on news of the European Union's embargo on Iranian oil exports although at present it remains unclear as to just how this will affect the cost of petrol for motorists in the long-term.
Oil rose above $110 barrel yesterday after EU foreign ministers agreed sanctions on Iran over its nuclear programme. In theory, the sanctions will see an immediate ban on new contracts for crude oil and petroleum while existing ones will be allowed to run until 1 July.
The EU buys around 20 per cent of Iran's oil exports or between 500,000 and 600,000 barrels a day but Ireland itself does not import that much Iranian oil. Energy Minister Pat Rabbitte said yesterday there would be an effect but it is largely seen as minimal for Ireland.
However, Iran's threat to close the Strait of Hormuz, through which as much as 40 per cent of the world's tanker-borne oil travels from countries including Saudi Arabia, would have much larger consequences.
But military experts have questioned whether Iran has the naval capabilities to attempt a blockade. US and western allies have already said they would take swift action against any Iranian moves to choke off the 30-mile wide strait, AP reports.
Speaking on RTÉ's Morning Ireland this morning, the MD of Petrel Resources David Horgan noted there was scepticism about just how serious EU countries were about the embargo given the six month window which would allow them to pursue alternative oil contracts.
Long term
He said the view of the markets was that the "Iranian emergency" would blow over and that the industry believes the Straits will be kept open but he warned of a greater problem over general oil supply and demand in the world.
"If you look at the supply and demand balance, this is probably the worst time in 30 years to impose sanctions on Iran. There is practically no surplus capacity left in the world. There is less than 1 per cent surplus capacity. So putting it bluntly, we need Iran's exports," he said.
The FT points out that the Libyan civil war pushed the price of oil to well over $125 per barrel back in April and now the loss of Iranian oil will force European refiners to look for other suppliers.
There is Saudi Arabian crude oil but it requires more refining to eliminate high sulphur content: "European refiners will need to buy Saudi oil and sweeten it [reduce the sulphur content], mixing it with crude from west Africa," a London-based oil trader told the paper.
The best alternative to Iranian barrels would be Russian oil – known as Urals – but it is already pumping at maximum capacity meaning its prices would likely rise and thus have a knock-on effect on consumers.
The Irish Examiner quotes the AA's Conor Faughnan this morning as saying the immediate impact for Ireland's motorists who have already been hit by budget measures will be relatively small as Europe will have time to replace its Iranian exports.
But as Horgan points out, in the long term, there will be a wider impact of removing an exporter like Iran from the market.
He cited the loss of two million barrels from the market as a result of the Arab Spring and in the long-term the lack of surplus which will inevitably raise prices.  "We simply cannot do without Iranian exports for any significant period," he said.