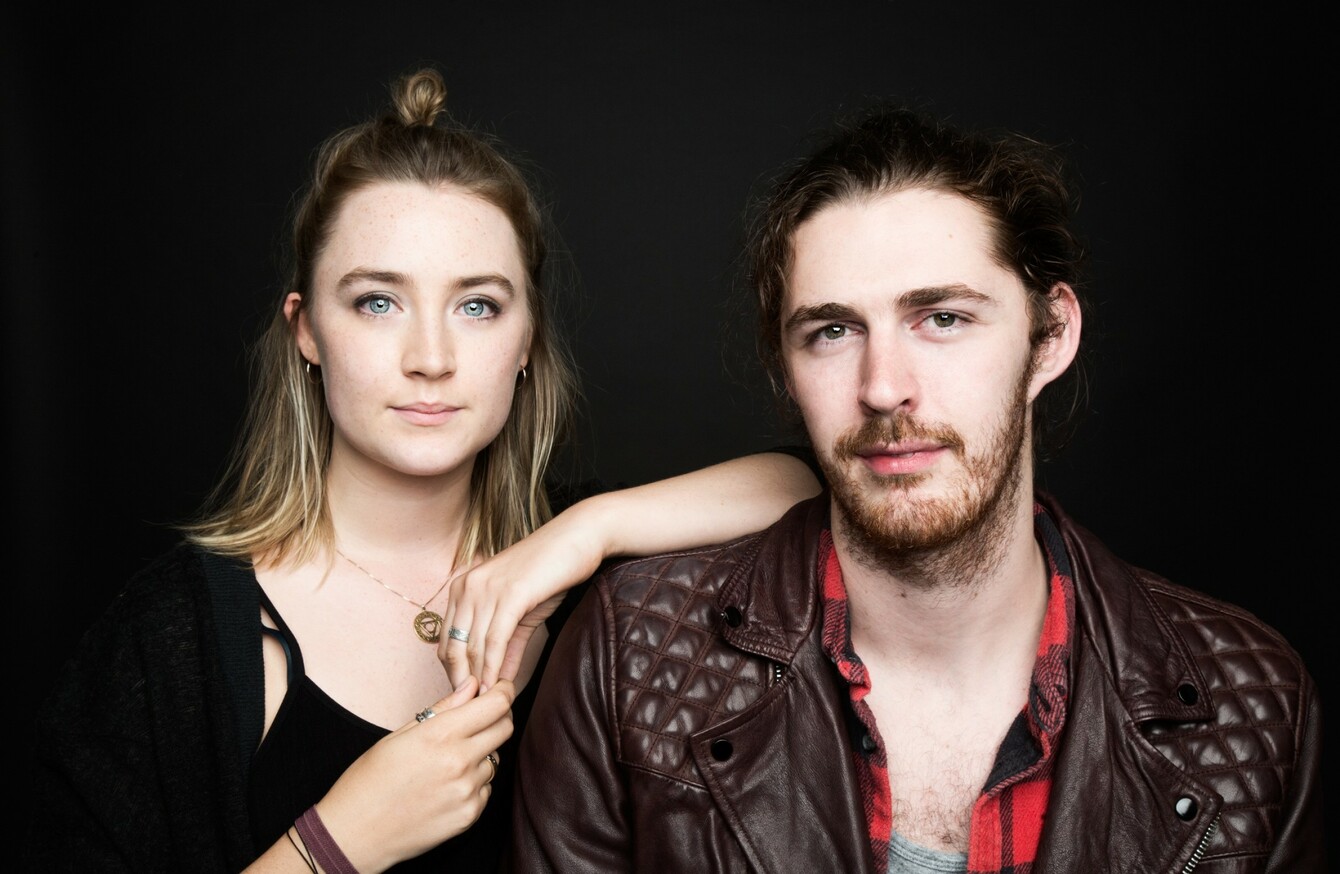 Image: Barry McCall
Image: Barry McCall
THEY'RE TWO OF Ireland's biggest stars, but Hozier and Saoirse Ronan want to put their fame to good use.
The best-selling musician and Oscar-nominated actress have teamed up to record a video for Hozier's single Cherry Wine as part of a campaign to raise funds for domestic abuse charities worldwide – including the Irish charity Safe Ireland.
While the song is released tomorrow, the video will be released on Valentine's Day and stars Ronan and Moe Dunford, and is directed by Dearbhla Walsh. The song itself was written from the male perspective of an abuse sufferer.
"Domestic violence is an ongoing issue in our society, the statistics of which are shocking and the effects of which damage whole families, communities and span generations," said Hozier.
With the song Cherry Wine, I tried to get across the difficulty of coming to terms with and facing up to domestic violence and the dynamic of an abusive relationship. I'm honoured to be joined by Saoirse Ronan, Dearbhla Walsh and Moe Dunford in spreading awareness on this issue.
Saoirse Ronan added: "I hope through the video and song we can shine light on the issue and complexity of domestic abuse and in doing so help those caught up in the cycle of domestic violence."
Hozier is currently one of Ireland's biggest music stars – he's sold over 1.9 million albums and 10 million singles. Ninety cent from each iTunes download of Cherry Wine will be donated to Safe Ireland, thanks to Hozier, Columbia Records, Island Records and Sony/ATV Music Publishing.