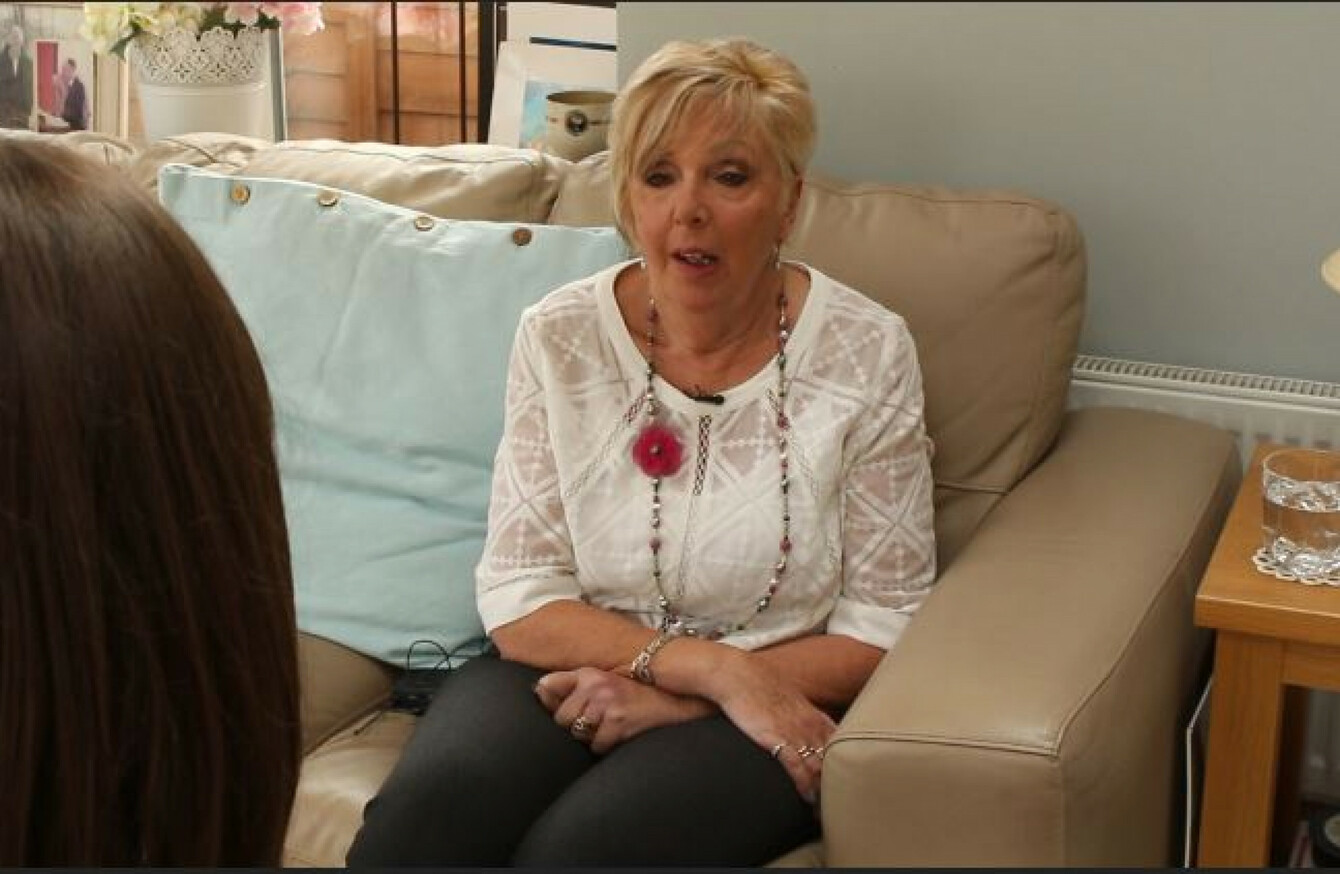 Image: TheJournal.ie
Image: TheJournal.ie
PATIENTS WHO UNDERWENT procedures that involved the use of mesh implants have been encouraged to report any issues with these devices to Ireland's health watchdog.
Over the last year, women across the world have been sharing stories of the complications they suffered following these surgeries and now women in Ireland have started to come forward. Yesterday, we reported on the stories of Margaret Byrne and Janet Roche, two women who had suffered from stress incontinence.
In both cases, the mesh implant, which was first used in Europe in the 1990s in surgeries to address conditions like stress urinary incontinence and pelvic prolapse, migrated and protruded into their vaginas. 65-year-old Margaret Byrne went through three years of surgeries to try to fix the problem before she insisted the mesh be removed.
"It can't be in isolation that it's happening everywhere in the world and not happening here. It has to be the case that like myself, I just accepted it, just accepted that this is what happened to me and just got on with life," she said.
"I think that the Irish mother is used to putting up and shutting up and I think that is the case with a lot of women here."
Source: TheJournal.ie/YouTube
Janet Roche also had the mesh removed in April this year, following years of pain after her surgery for stress incontinence. The mother-of-four has been told that she will she will probably have chronic pain for the rest of her life.
"It sounds dramatic to say it ruined my life, but from my perspective, the life I have, I don't have anything like the life I had before," she told TheJournal.ie.
Although studies have shown these surgeries are successful in the majority of cases of stress urinary incontinence, there is evidence that they can cause serious issues for some patients. There is also growing evidence that the efficacy is lower for devices used in women with pelvic prolapse – and complication rates are higher for these procedures.
The Health Products Regulatory Authority told TheJournal.ie it has identified two "unconfirmed reported incidents" in respect of transvaginal mesh devices and vaginal mesh implants.
"The HPRA strongly encourages those who have experienced a safety issue with a medical device, including transvaginal mesh devices or implants, to report it through its medical device adverse incident reporting system," it said.
"The system is accessible to patients, healthcare professionals or any person who identifies a medical device safety issue. Issues or concerns about a medical device can be submitted through the HPRA website's online reporting system or by downloading and completing an incident report form, which can be found here.
Solicitor Melanie Power, who is representing around 40 women in Ireland who have had mesh implant surgeries, said it is vital that anyone who has experienced issues reports it to the HPRA.
"A lot of patients are not aware of it [the reporting system], it's a totally under-utilised process. For any HSE or private consultant to put in a device and be able to gauge the long-term complications we need to have a proper database in Ireland.
"I would say to consultants who are saying there are very few problems with the device, write to all of your patients who have had it, do a study on that and provide the information. There aren't any official figures for that."
Power has set up a support group, Mesh Survivor Ireland, for Irish women who have experienced issues with mesh implants.
The HPRA said it is in regular communication with the Department of Health in relation to the health products regulated under its remit and "this includes transvaginal mesh devices and vaginal mesh implants".
"The HPRA has provided the Department of Health with an overview of this issue including the numbers of incidents reported to the HPRA and details of relevant publications in relation to the safety assessment of these devices."
In response to a number of questions from this website, the HSE explained it does not collate data on the number of patients who have had mesh procedures. It does collect information on surgeries for stress incontinence and prolapse, but it does not differentiate between procedures that use mesh and those which do not.
It did not address questions about whether it believed these devices are safe or whether it was aware of the international scrutiny and court action involving mesh procedures.
"It is the responsibility of the consultant to explain to patients the risk involved with this procedure, as with any procedure," it said in a brief statement.
"The HSE does not collate data for the private sector so cannot comment on the treatment of women in private hospitals."
If you've been affected by this issue, we want to hear your story. Get in touch at michelle@thejournal.ie.