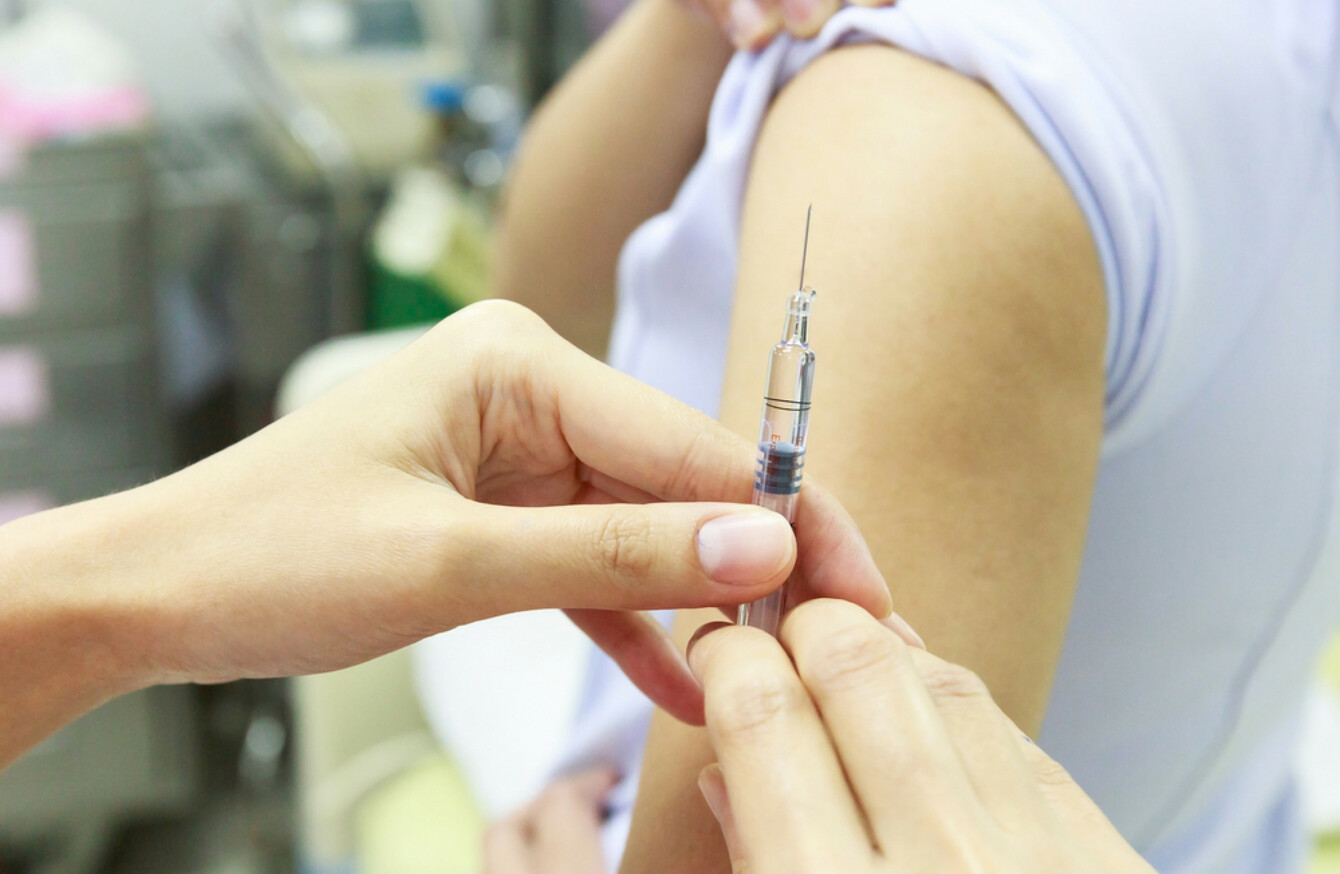 Image: Komsan Loonprom/Shutterstock
Image: Komsan Loonprom/Shutterstock
A MAJOR STUDY among Danish and Swedish adult women has found the human papillomavirus (HPV) vaccination was not linked with 44 serious chronic diseases.
The findings of the study – the most comprehensive to date in relation to the vaccine's safety for adult women – were published this week in the Journal of Internal Medicine.
More than three million women took part in the research and authors said the vaccination was not linked with 44 chronic diseases and no other serious safety concerns were found.
They did report an increased risk of developing celiac disease an autoimmune condition triggered by dietary gluten. However, the increased risk was only observed in Denmark, where the disease is markedly under-diagnosed in the general adult population. Researchers said these findings may be due to unmasking of pre-existing celiac disease.
Because HPV immunisation programs target girls aged nine to 12 years, the majority of post-licensure evidence of the safety of HPV vaccines comes from young adolescents, but adult women are also getting HPV vaccinated through catch-up programs or by choice at their own expenses.
"This is the most comprehensive study of HPV vaccination safety in adult women to date. It is not unreasonable to expect different safety concerns in adult women compared with young girls, and our study is an important supplement to the safety studies in young girls," said lead author Dr Anders Hviid, of the Statens Serum Institut, in Denmark.
There was controversy earlier this month after the Bishop of Waterford and Lismore told WLR FM that the vaccine could make teenage girls more promiscuous because it "changes the mentality". Bishop Alphonsus Cullinan also claimed that the vaccine was "70% safe", which was found to be false in a recent FactCheck.
An information campaign was recently launched by the HSE as the rate of uptake of the State's free HPV-vaccine scheme for school-going girls has fallen dramatically. Its director Tony O'Brien described misinformation being spread about the safety of the vaccine as a form of "emotional terrorism".
A comprehensive Factcheck by TheJournal.ie highlighted a number of research studies that showed HPV vaccines to be very effective and safe. There is no evidence to show that the illnesses highlighted by the group Regret in Ireland were caused by the vaccine.
Bishop Cullinan later apologised for his remarks, commenting that he was "not fully informed" about the vaccine.
"As I have learned, possession of full information is paramount on this vital health issue," he said.