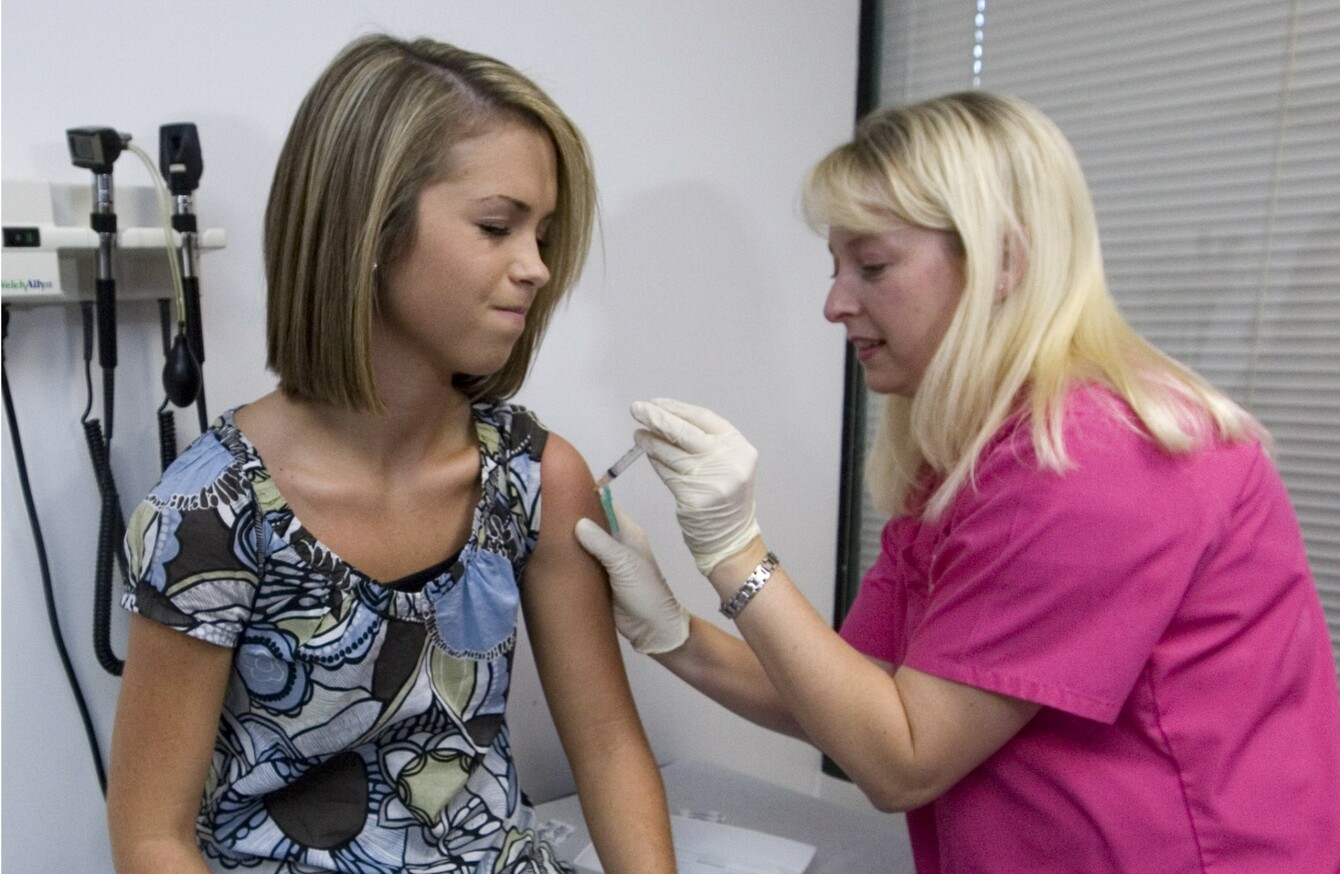 Image: John Amis/AP
Image: John Amis/AP
A TRINITY PROFESSOR of Experimental Immunology is holding a public lecture about what he says is the 'misinformation' being spread about vaccines in Ireland and abroad.
Prof. Kingston Mills is urging parents to look at scientific evidence when making decisions about vaccinations for their children and not rely on "hearsay on social media".
Recent evidence from the HSE has shown that the number of young pupils getting the HPV vaccine has decreased by over 10% in the past year.
The vaccine prevents a virus that can lead to cervical cancer but several campaign groups have promoted unsubstantiated theories that they have caused young girls to suffer debilitating side effects.
Mills says that such misinformation is harmful, not only to the young people who aren't vaccinated but to the wider public.
Based on some individuals who have had chronic fatigues syndrome, some campaigns are claiming that it is associated with the vaccine. The result of that is that uptake of the vaccine has declined and when the uptake goes below a certain threshold then the overall benefit to the community is almost lost.
He adds that there are many reasons why young girls, or anyone, could develop chronic fatigue syndrome.
"One of the theories is, ironically, that it's post a viral infection. So rather than the vaccine, perhaps the individual was suffering from some unknown viral infection at the time of vaccination, or before or after, that may have precipitated this. And that's very difficult to prove."
Large studies
Mills says that conclusively disproving misleading commentary can be difficult and that the only way to do so is to undertake studies involving thousands of people.
He says that such studies have previously rubbished claims that the MMR vaccine was linked to autism.
He adds, however, that it's not about preventing debate on vaccines but rather ensuring that debates are fought based on facts.
Of course there are two sides to the argument, I'm not saying all vaccines are 100% safe. There are risks but you have to weigh up the benefits and the risks and let people make an informed choice based on sound scientific evidence. Not based on hearsay on social media.
"Everyone's entitled to their opinion and there's no problem with that, but it's when they start making statements that vaccines are bad for you and they don't back that up with evidence to support that, that's the issue I have."
Professor Kingston Mills' public lecture, Vaccines – benefits, risks, myths and the Trump effect, will be held in the Stanley Quek Lecture Theatre in Trinity College Dublin on Wednesday 15 February. Admission is free.