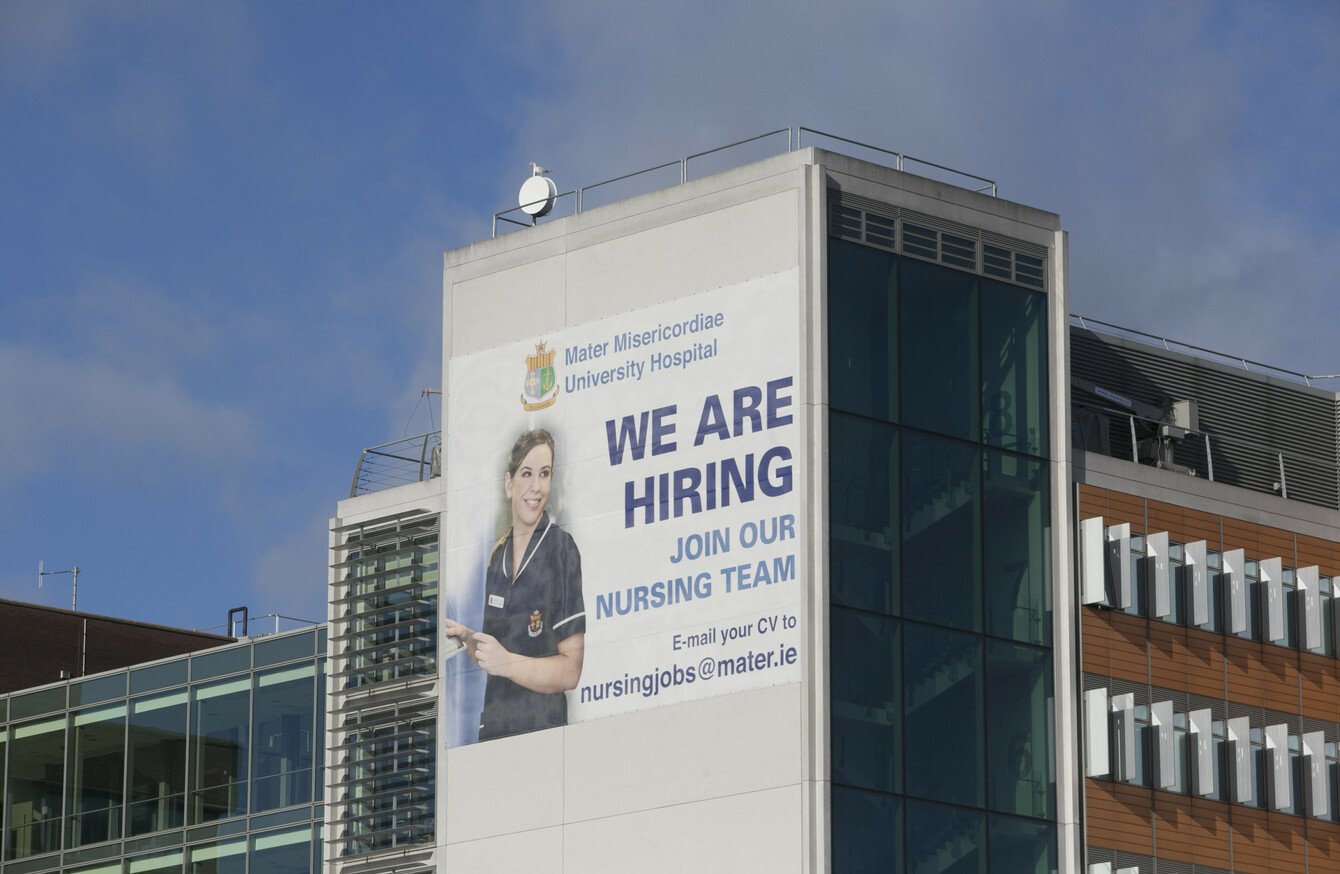 The amount spent on agency staff was up 7% on the same period last year
Image: Sam Boal/Rollingnews.ie
The amount spent on agency staff was up 7% on the same period last year
Image: Sam Boal/Rollingnews.ie
IN THE YEAR to June, the HSE spent just over €180 million paying agency staff.
The figures, released to Fianna Fáil Health Spokesperson Billy Kelleher via a parliamentary question, show an increase of 7% on the same time last year.
In its response to Kelleher, the HSE said that the spend for the first six months of the year is 64% of the current anticipated spend for the full year.
"The HSE continuously monitors agency staff expenditure and revises estimates in line with service requirements," it said.
The expenditure should be considered in the overall context including increasing demand for services; the impact of earlier constraints on recruitment in the public service; ongoing challenges in relation to the recruitment and retention of clinical staff… and efforts to reduce expenditure on agency staff.
It added that agency pay cost "is under constant review".
In its Service Plan 2017, the HSE said that overall pay expenditure, including agency staff pay, would be "monitored, managed and controlled".
"This will ensure compliance with allocated pay budgets," it said. "There is a continuous review of the cost and reliance on agency staff to ensure that the level used is appropriate to meet the needs of service delivery and that agency use is reduced or service need met by the recruitment of staff paid directly when this is suitable."
Kelleher claimed that it was more a case of an "upward review" rather than a "continuous review", according to the latest figures.
The Cork North-Central TD said: "The €181 million spent so far amounts to 64% of the projected budget for agency staff in 2017 – which basically means that there has been a €40 million overrun in the first six months.
We all know that providing the resources for health expenditure will always be challenging. Ensuring that spending on agency staff comes in on target is an absolute must in this regard.