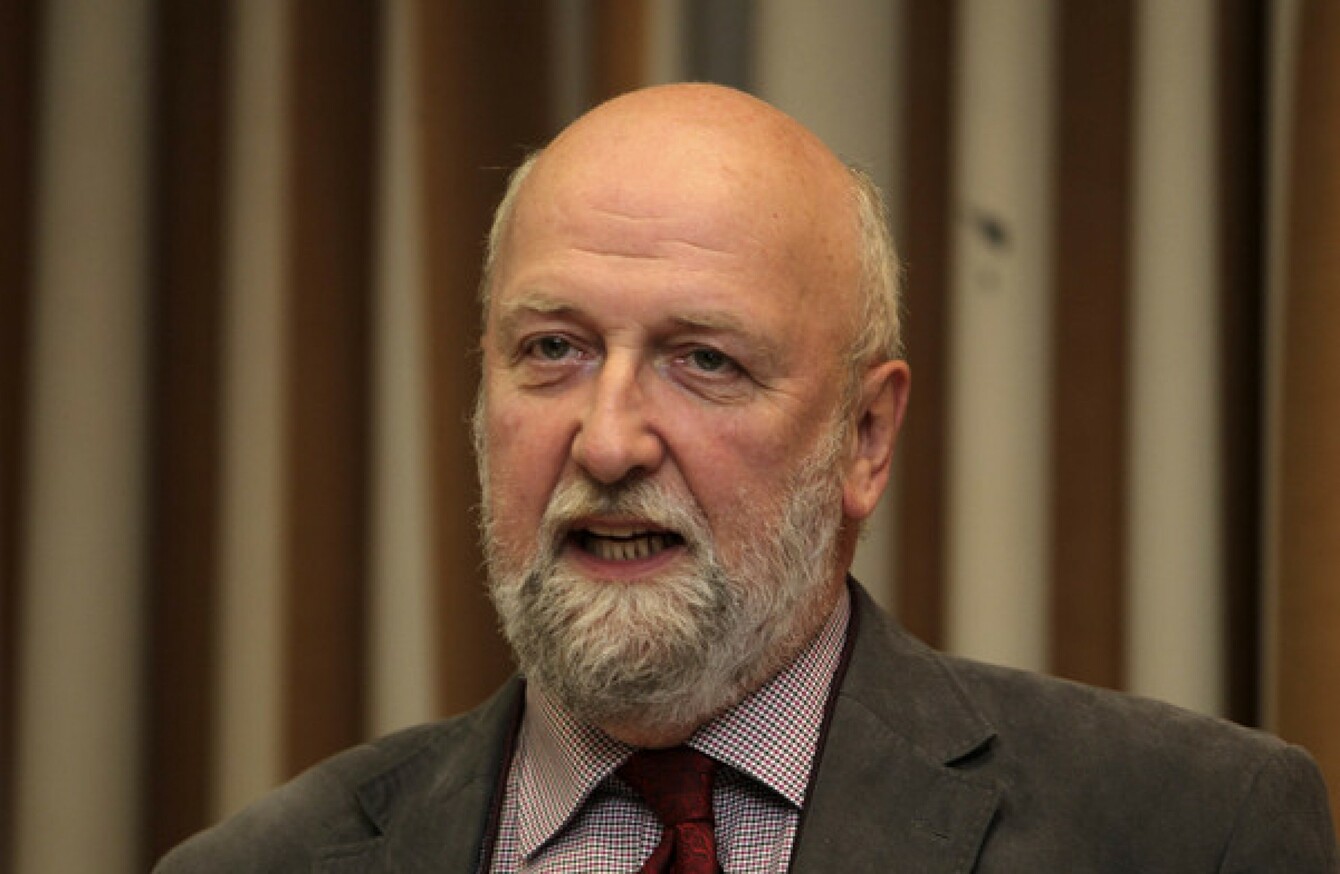 Barnardos CEO Fergus Finlay
Image: Sam Boal/Photocall Ireland
Barnardos CEO Fergus Finlay
Image: Sam Boal/Photocall Ireland
A NUMBER OF issues related to the salary of CEOs and senior executives have been found by a HSE internal audit into the activities of children's charity Barnardos.
According to the internal auditors, "unclear information was provided to the board of Barnardos and to the media in relation to the CEO's salary and CEO's donations and Dublin City Council honorarium".
The audit quotes an interview given to the Irish Mirror in 2013, in which Finlay said that the board had decided that his "salary should be pegged at the level of a management salary in the HSE, not top-level management, but middle to senior management, and that is where I am pitched".
In response, Barnardos said its board was "entirely satisfied that all information provided to it… and to the public has at all times been accurate, truthful and clear".
In the audit, it was also said that:
CEO and senior management pay was not in line with HSE/Tusla pay scales.
The audit, which looked at records between 2012 and 2015, found that CEO Fergus Finlay was paid a gross salary of €114,651 for the year 2014, which TheJournal.ie identified as the 9th largest in a survey of charities in Ireland last year.
Under the terms of the Haddington Road agreement, the maximum pay scale in the HSE had been set at €110,183.
While Finlay had taken a voluntary pay cut of 5% in 2012, this was reinstated to €117,591 in the middle of 2014.
In response, Barnardos said that they report the pay-scales annually to the HSE and Tusla, and that some senior executives roles "do not have equivalent scales in the HSE/Tusla".
The HSE and Tusla "consider that these salaries are entirely appropriate", according to Barnardos.
The charity also pointed out that Barnardos was "not covered by Croke Park and is not covered by Haddington Road".
Other items found in the audit include that senior management expense claims had inadequate evidence to support the expenditure claimed.
Barnardos replied that it had "reinforced its policy" in relation to expenses to ensure that "detailed receipts are received in all instances, rather than totaled receipts".
A spokesperson for Barnardos told TheJournal.ie that the charity had accepted and implemented 37 of the 38 recommendations of the audit report that it has responsibility for.
Ambulance fuel cards
In a separate internal audit conducted by the HSE, it was found that fuel cards meant to be used by National Ambulance Service (NAS) vehicles had been used by non-HSE vehicles in some cases.
The audit found that 26 vehicles that had been assigned a fuel card that were not listed on the NAS vehicle register for north Leinster.
The audit found "significant weaknesses" in the control procedures around fuel cards, as well as around payroll claims for hours worked and overtime.
In one instance, an invoice recorded one vehicle purchasing fuel a total of 27 times, but the mileage figure had not been recorded for any of these transactions.
The invoices were then paid without verifying or approving all of the fuel transactions.