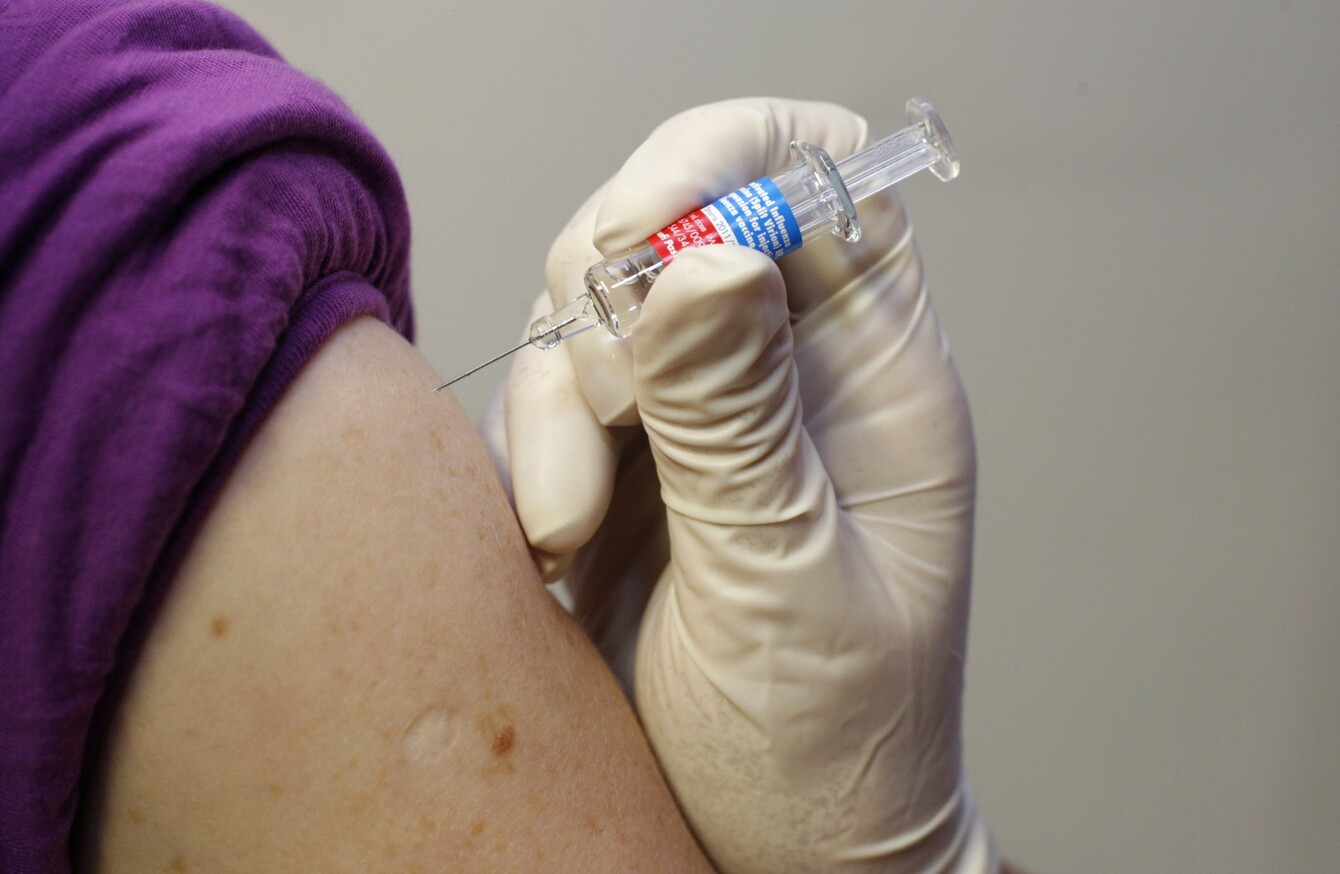 Image: Mark Stedman/Photocall Ireland
Image: Mark Stedman/Photocall Ireland
A SERIES OF measures have been announced this evening by the HSE on how it plans to deal with overcrowding.
It emerged that an additional 63 acute hospital beds will be placed in a number of hospitals; 28 beds in Galway University Hospital, 15 beds in the Mater, eight beds in Kilkenny and 12 beds in Tullamore, Offaly.
Another 60 beds will be introduced across 10 hospitals for the next four weeks in order to allow patients, who would otherwise remain in an acute bed, stay while their nursing home application is being completed and processed.
A number of private hospitals have also come forward to provide help to the public sector.
New stats released by the HSE have shown how 270 people have been hospitalised by the flu this season. Dr Kevin Kelleher, director of public health with the HSE, said hospitals are being overwhelmed by the number of flu cases.
He urged the public, especially those over the age of 65, to get vaccinated. It was also noted that 15 of the 270 people admitted to hospital were placed in intensive care units across the country.
Kelleher said: "The best protection for people from the flu virus is the flu vaccine, yet every year many people in at risk groups fail to get vaccinated and so put themselves at risk of serious illness or even death.
The flu vaccine cannot give you the flu as it does not contain any live flu virus and all those at risk who have not been vaccinated should get the vaccine as soon as possible to make sure that they are protected.
As the overcrowding crisis in our hospitals deepens, the HSE warned that they had not reached the peak season for flu admissions.
Kelleher said it is expected that influenza activity "will peak in the next 1-2 weeks and that increased influenza activity will continue for the next 4-5 weeks".
He warned that healthcare workers, including doctors, nurses, therapists and carers also need to get the seasonal flu vaccine every year.
It is important that all those working in frontline healthcare protect themselves and to prevent flu from spreading to vulnerable patients.
Dangers
Meanwhile, Minister for Older People, Helen McEntee echoed Kelleher's comments, urging at risk groups to get the inoculation as soon as possible. Those at risk include everyone aged 65 years and over, pregnant women, residents of nursing homes and healthcare workers.
Mc Entee said: "People aged over-65 are considered to be one of the at-risk groups who are encouraged to get the flu vaccine and it is welcome that uptake rates have improved in these groups.
However, my information is that only around half of older people on medical cards have taken up the vaccine. "I want to be very clear that there are services available, and that looking after our older people is a priority.
We now have one of the lowest numbers on record of people waiting to leave hospital to go home or to a place in a care setting that is better for them and meets their needs."