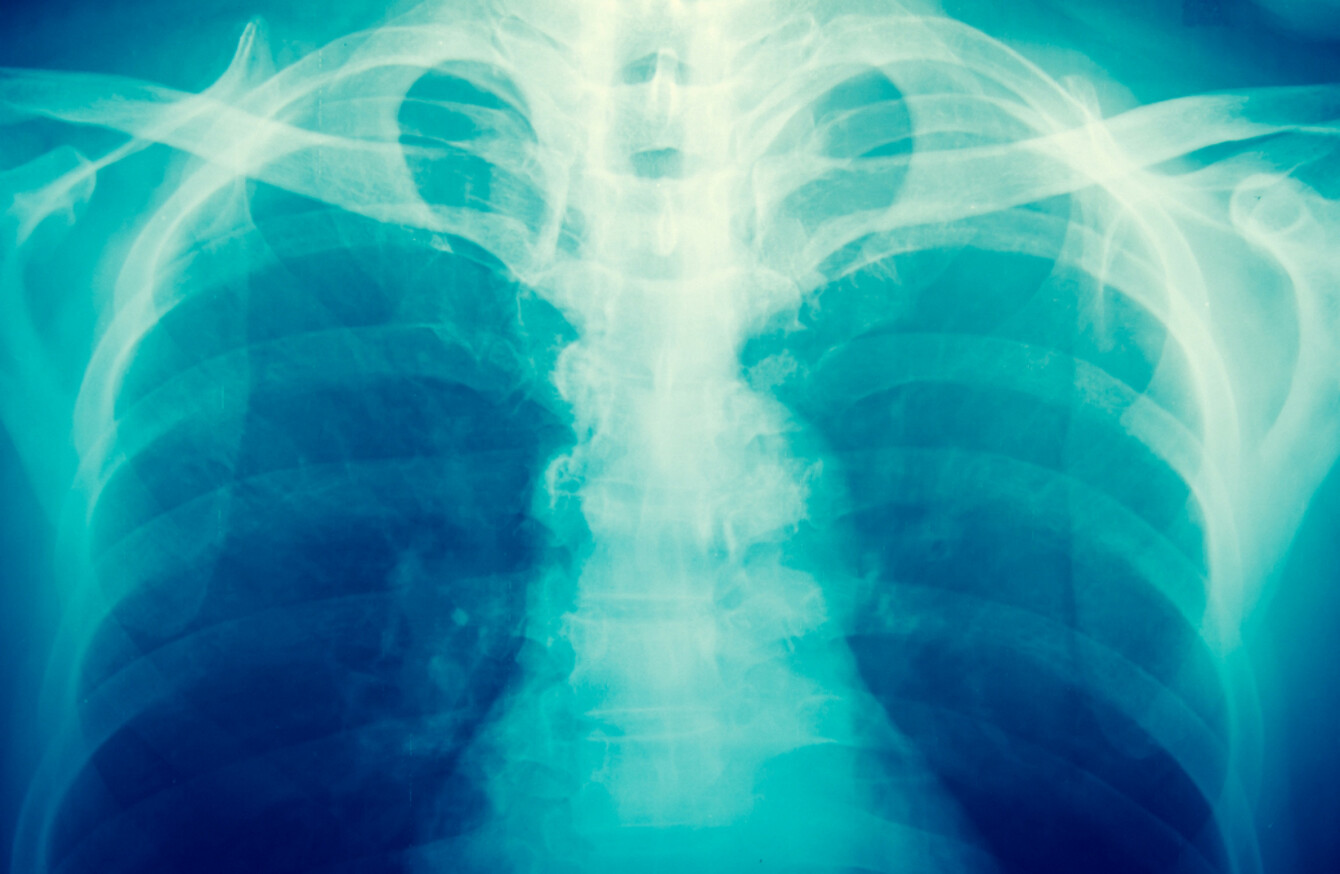 X-ray file photo.
Image: Shutterstock/toeytoey
X-ray file photo.
Image: Shutterstock/toeytoey
AT LEAST 25,000 patients may be affected by a recently discovered flaw in the HSE's computer system which may have led to patients getting inaccurate test results and unnecessary treatment.
X-rays, MRIs, CTs and ultrasounds are understood to be affected by the error which was discovered by a radiologist in a regional hospital last week.
The issue stems from a flaw in the HSE's National Integrated Medical Imaging System (NIMIS) which is used to electronically store diagnostic images.
In archived copies of images NIMIS fails to register the "<" symbol, meaning "less than", making results appear worse than they are.
The news was first reported in today's Irish Times. The HSE's national clinical adviser for acute hospitals Dr Colm Henry said that a major investigation has been launched to discover how many people have been affected.
A serious incident management team will examine a representative sample of 10% of the affected scans to see if a further clinical review is required. The investigation will be completed by the end of August.
Speaking on RTE's Morning Ireland Dr Henry said that if that sample reveals that the problem was more widespread than expected a more comprehensive review will be carried out.
However he said that the health service has been advised that there "is a relatively low clinical risk."
"The first phase of this investigation – whereby we look and see if there is any clinical difference between the master copy, which is correct and read by most people, and the exporter copy, which is read by some people – that will be completed by the end of August."
Because NIMIS is used in 40 hospitals, the error is disseminated throughout all our hospital system.
"We will ensure than in any cases identified that have any clinical impact of significance the patient will be contacted immediately," Dr Henry continued.
If we see trends there, we will obviously have to see if there is any clinical significance to that.
"Patient interest is first and foremost in our mind. We will be contacting patients through their hospitals, through their clinicians if any different treatment or any different clinical pathway is required."
The NIMIS system has now replaced the "<" symbol with the words "less than".
Statement
"The majority of reports are either viewed on paper or electronically within NIMIS RIS neither of which are affected by the symbol issue," The HSE said in a statement to TheJournal.ie.
"It is also the case that reports sent electronically to GP practices, are not affected by this issue."