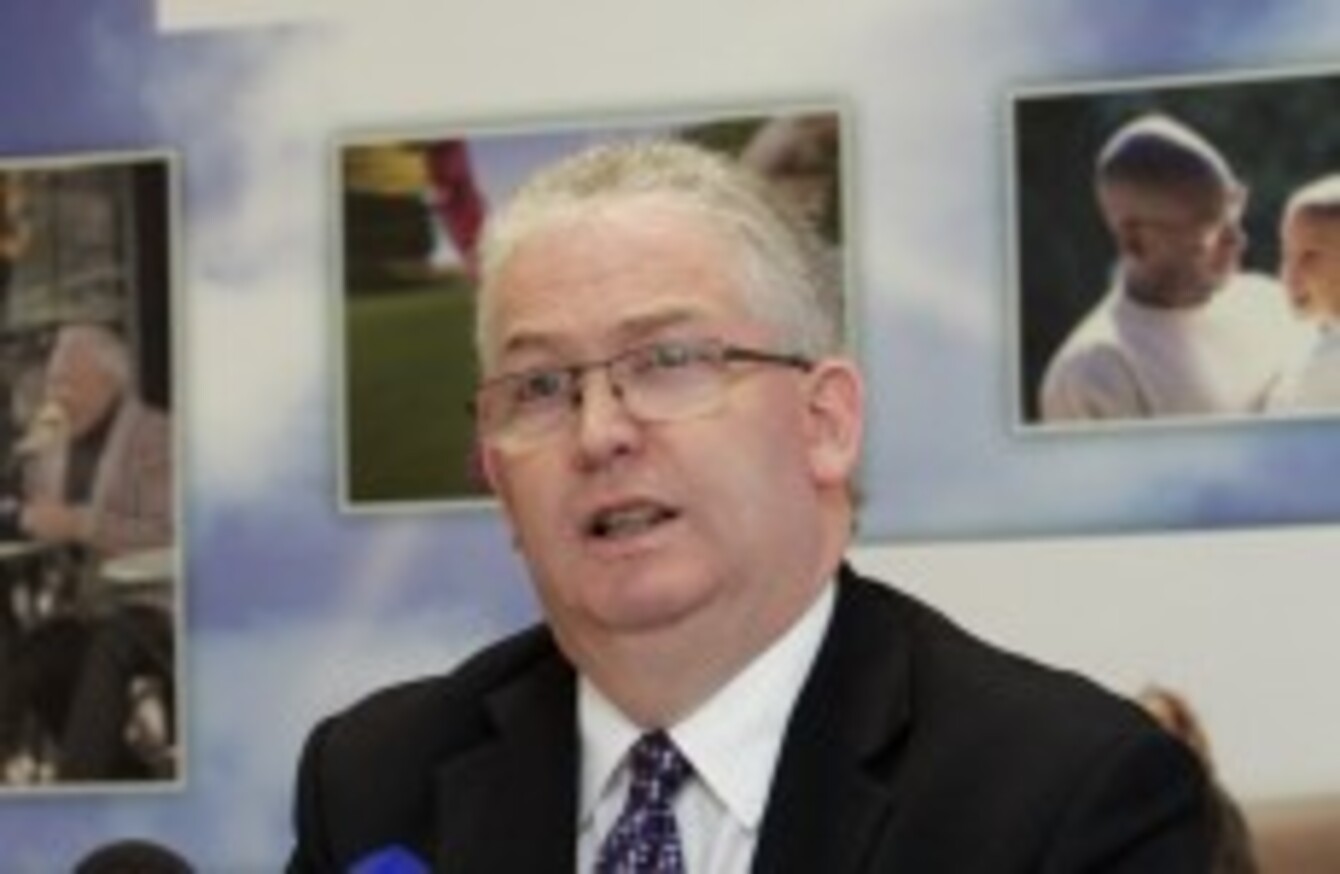 Director General of the HSE, Tony O'Brien.
Image: Mark Stedman/Photocall Ireland
Director General of the HSE, Tony O'Brien.
Image: Mark Stedman/Photocall Ireland
THE HSE HAS today published its 2014 national service plan, which sets out its budget for 2014.
While the cost reduction figure for the Health Service Executive has dropped from €666 million to €619m, making an additional €47m in funding available, there is still €108m of 'unspecified pay savings' included in the budget that is yet to be accounted for.
'Challenge of a billion'
There is an underlying deficit of €419m from 2013 being carried over in addition to the savings targets.
Combined with next year's savings of €619m, that adds up to in excess of a billion euro – which Director General Tony O'Brien said is a "challenge of a billion, not a cut of a billion".
O'Brien said that the aim of the plan is to protect safety, quality and the volume of frontline services in 2014, and that €23m rather than €113m in savings will not come from medical card holders.
The €23m will fund the medical cards probity.
The remainder of the money from this €113m will come from other sources, a reduction in money set aside for lump sum pension payments next year and €47m in additional monies from the government.
There will be €178m of new service initiatives next year, including money for bicochlear implants (€3.2m), additional medical cards (€35m), organ donation and transplant services (€2.92m); home care packages for special babies being brought from hospital; recommendations being brought in following Galway maternity reports, and the rollout of BowelScreen.
In addition, a total of €57m has been provided for GP services for children aged 5 years and under, and €20m for mental health services.
Some of the new measures will be phased in in order to save money.
Challenging
Budget pressures that are incorporated into the plan this year include an increased demand for medical cards, drugs and other services; an ageing population; and staff reductions.
The HSE said that 2014 will be a "challenging" year for it, both in terms of service and finance.
O'Brien said that his focus is no delivering the same level of frontline services, with a reduced budget "while ensuring that quality and safety is not compromised in any way".
The HSE acknowledged that the approach does contain risks, particularly in respect of the reduced pension lump sum provision. It noted that if the number of staff retiring is greater than the number of pensions provided for, there will be insufficient funding available. It will be keeping this under review.
€80m related to the Haddington Road Agreement is being held, and will be allocated to individual services.
Unspecified savings
Of the 'unspecified savings', O'Brien said the HSE is working with the Department of Health and Department of Public Expenditure on "examining the deliverability of that".
He said if the funds were allocated at this stage, it "would cause chaos" for its systems, and specifying what the savings are is an "ongoing process".
"The allocation in our system is subject to ongoing review," said O'Brien, and said it is identified as one of the risks for the implementation of the savings plan.
Staffing
Ian Carter, National Director of Acute Services, said the plan is to avoid using agency staff, and instead to use a mixture of increased NCHDs and consultant staff. Carter said they will have more, not fewer, doctors if this takes place.
Hospitals will have to deal with their individual overruns this year.
When it comes to staffing, the HSE will see a gross reduction of 3,600 whole-time equivalents in the coming year. This will be through targeted measures, an incentivised career-break scheme, and a grace period retirement option.
The HSE will also be introducing its Money Follows the Patient funding scheme on a phased basis this year. This will see payments made to participating hospitals based on their levels of inpatient and day case activity.
The full service plan can be read on the HSE website (PDF).