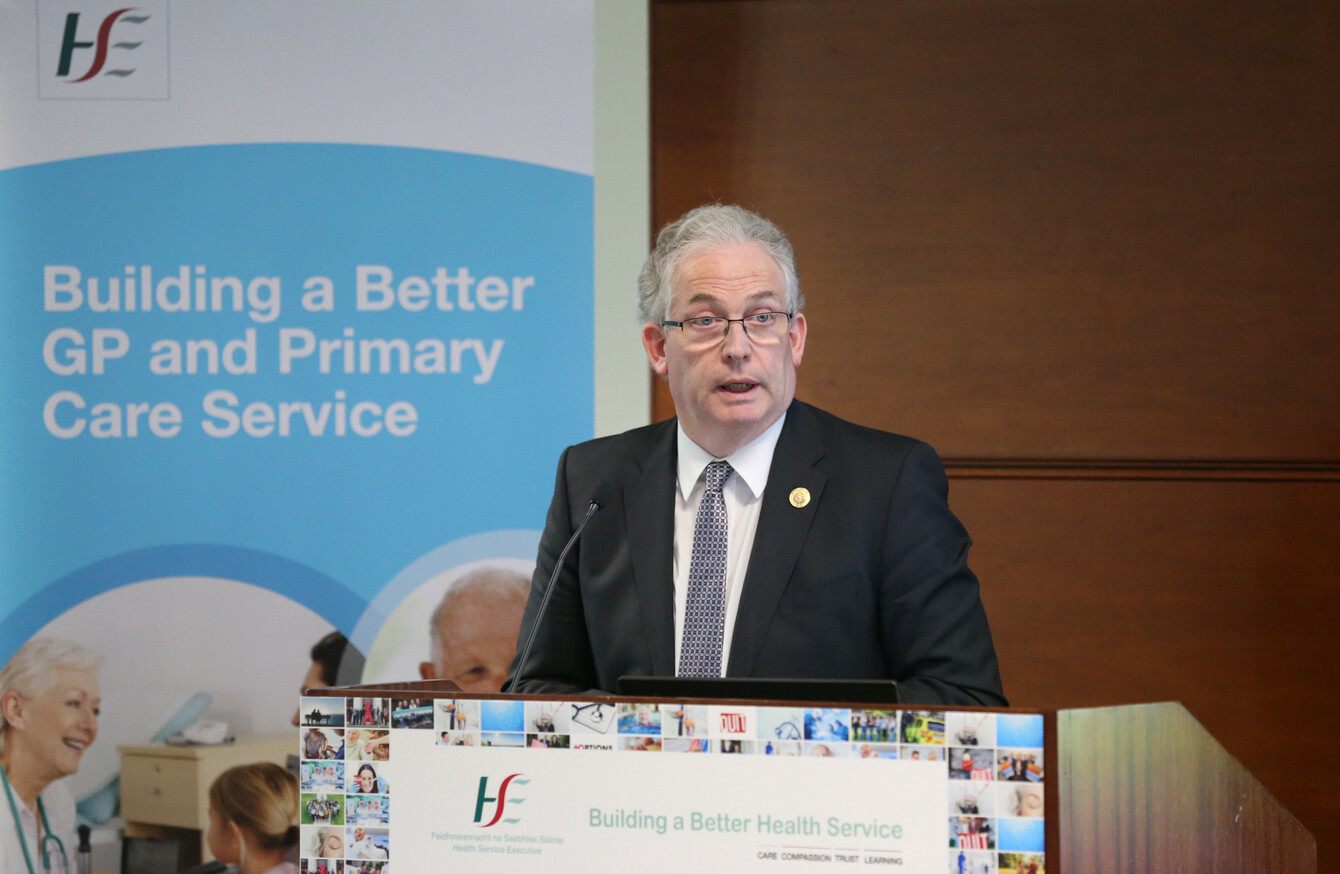 Tony O'Brien
Image: Sasko Lazarov via Rolling News
Tony O'Brien
Image: Sasko Lazarov via Rolling News
HSE EXECUTIVE DIRECTOR General Tony O'Brien has announced that he is to step down from his position this summer.
O'Brien has led the HSE since 2012 and today announced that he does not wish to renew his term of office beyond the end of this summer when his contract expires.
In a video address that he sent to HSE staff today, O'Brien confirmed that he discussed stepping down with Minister for Health Simon Harris last summer.
In the video, he told staff of the "unique privilege" it has been "to head the health service and its staff through its most challenging period".
He described how "health service staff of all disciplines have shown the resilience necessary to see the service through those tough times and enabled it to emerge more efficient and effective than it had been, despite the increasing population needs and demands".
Source: HSE Ireland/YouTube
"Since August 2012, working together, we have achieved quite a lot in difficult circumstances. We have managed the keep the health service running as efficiently as we possibly could throughout the recessionary period as a result of all your efforts we have delivered increased services each year, including those years when resources were still reducing," O'Brien told staff.
He went on to acknowledge many of the challenges that still exist in the Irish healthcare system, particularly around Emergency Department overcrowding and access.
"While we still have quite a way to go, there has been considerable progress in important areas such as, for example, the establishment of the National Women and Infants' Health Programme, the e-health and electronic health records programme, the development of a long-awaited new architecture for ICT and the introduction of the Open Disclosures Policy," he said.
O'Brien concluded his video address by telling staff that between now and the end of summer it will be "business-as-usual" and that he will continue to work alongside all staff in order to deliver "the best quality services that we can to our patients and service-users".
https://twitter.com/dghealthservice/status/971014123797532672
In a statement this afternoon, Minister Harris said that while it will be some months before O'Brien leaves his role as Director General of the HSE, he "would like to take this opportunity to thank him for his leadership of the organisation for the past six years and his strong commitment to health reform".
"The position of Director General of the HSE is a vital one, and this lead-in time will allow the recruitment process to now commence so that it can be filled in a timely manner," Harris said.
Cabinet noted O'Brien's "contribution to the health service" said a spokesperson, who added that he "worked diligently and vigilantly". Ministers are understood to have "wished him well in his future career".
With reporting by Christina Finn