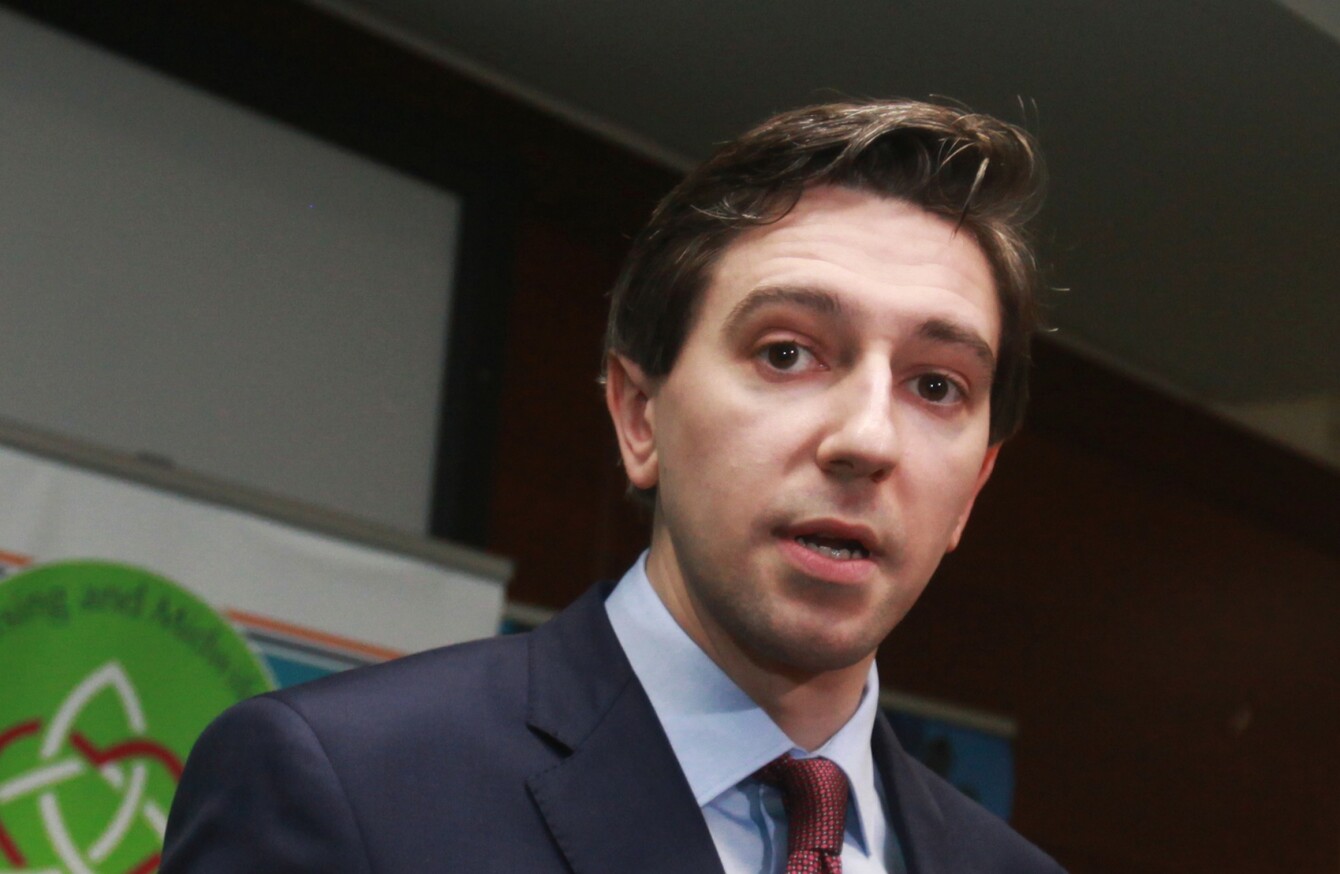 Minister for Health Simon Harris
Image: Leah Farrell/RollingNews.ie
Minister for Health Simon Harris
Image: Leah Farrell/RollingNews.ie
THE HEALTH SERVICE Executive (HSE) has halved the number of patients waiting 18 months or more for inpatient or daycase procedures.
New figures released by the National Treatment Purchase Fund (NTPF) show a 50% drop in the number of people waiting 18 months or more for inpatient or day procedures.
As of the end of December, there were 1,738 people waiting between 18 months and three years for treatment.
Health Minister Simon Harris welcomed the reduction, saying: "This is real progress for those who have been waiting longest for procedures in our hospitals.
"Since I approved the HSE Waiting List Action Plan last August, 11,519 patients have come off the inpatient/daycase waiting list leading to no more than 1,800 waiting over 18 months for treatment.
"At the end of July the number of patients waiting over 18 months constituted 4.5% of the total inpatient/daycase waiting list, whereas at the end of December this had reduced to 2%. This is the culmination of five months of very intensive work by HSE management and hospitals."
There is no doubt that there are still 1,700 too many patients waiting 18 months or more for their inpatient/daycase procedure. However, I am determined that waiting list initiatives during 2017, which will be implemented collaboratively by the NTPF and HSE, will ensure that our longest-waiting patients receive the care that they need.
Harris added that there has also been an improvement in waiting times for people who need endoscopes.
"The NTPF Endoscopy Initiative for 2016 has also been extremely successful with only 11 patients still waiting for the procedure for over 12 months at the end of the December, down from around 5,700 in June. This represents a very welcome 99.4% reduction in the number of patients waiting over 12 months for a routine endoscopy," he said.
The number of people on trolleys in Irish hospitals reached a record high of 612 last week. Today this figure was 466.