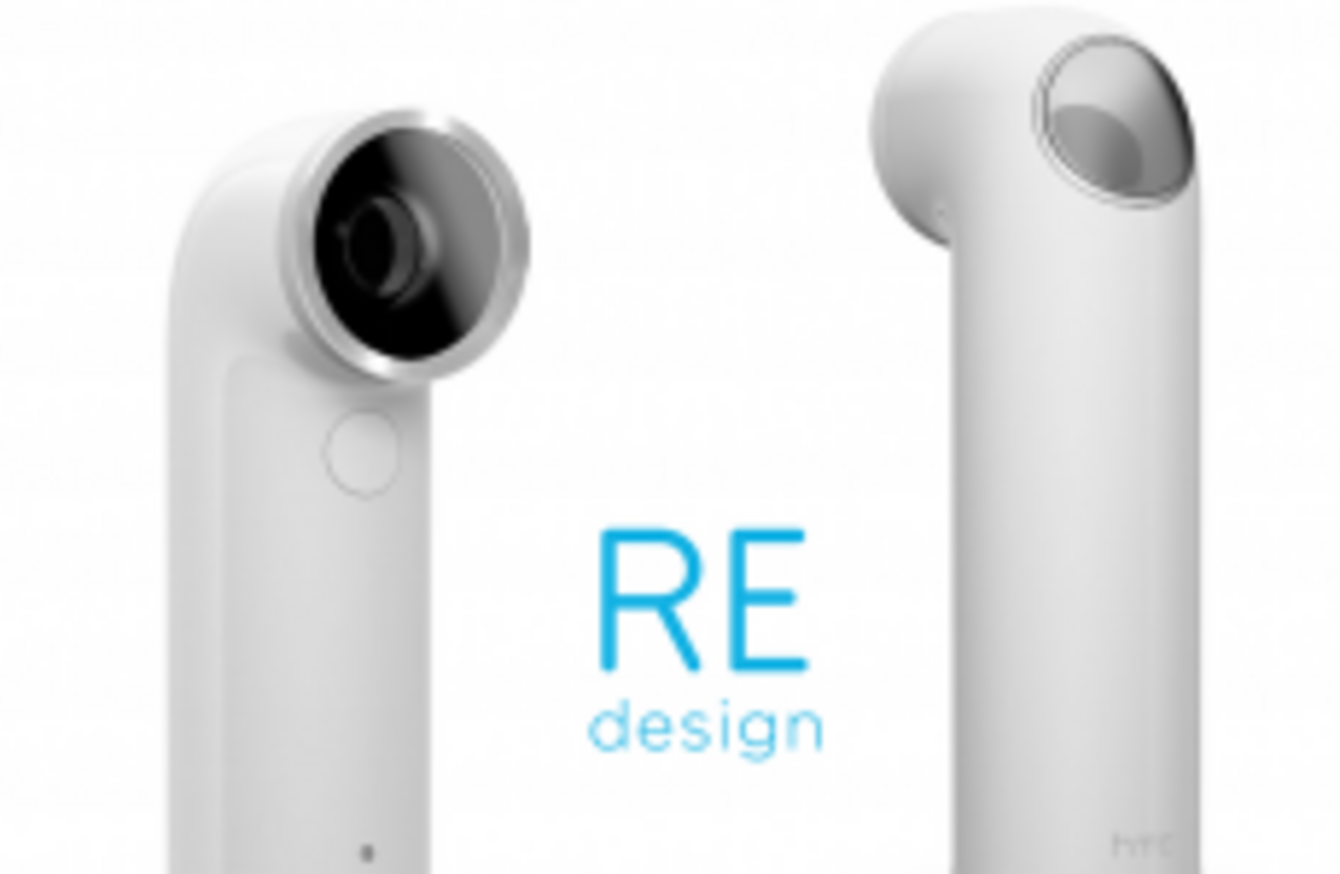 Image: HTC
Image: HTC
HTC has unveiled its rival to GoPro and another smartphone which is designed around capturing selfies.
At an event in New York, it announced the RE camera, which the President of HTC's US division Jason McKenzie described as "a remarkable little camera… which will capture the moment without getting in anyone's way."
Made to be as unobtrusive as possible, RE is a small handheld camera which features a high-resolution 16MP image sensor and full HD (1080p) video, designed to record slow-motion and time lapse videos as well as capture normal images and videos.
The device also has a 146 degree wide-angle lens, and a remote live viewfinder, which allows users to watch real-time footage through its iOS or Android app, or look through previous photos.
HTC expects the device to offer real-time video streaming to YouTube further down the line.
Source: HTC/YouTube
It also announced another smartphone designed towards selfies called the Desire EYE. Using a 13MP wide-angle front and rear camera, the 5.2-inch HD screen device is very much aimed towards photography and videos, specifically selfies and video calls.
Both the RE and Desire EYE can be immersed in water for up to 30 minutes, but it didn't mention how much either would cost.
Source: HTC/YouTube
As well as new hardware, the company announced HTC EYE Experience, camera software designed to improve photos and videos captured.
Some of the features it includes are face tracking, which will ensure that all faces are kept in focus and can track up to four people at any one time.
It also includes a split capture function which allows users to use the front and back camera to create a split-screen photo or video, as well as a voice recognition feature which allows you to capture selfie photos using just your voice.
It also announced a video-editing feature called Zoe, designed to ensure all videos or photo reels are easily edited and completed. IT also allows multiple users to collaborate and edit videos together. The app was released on Android today and will be made available on iOS later this year.