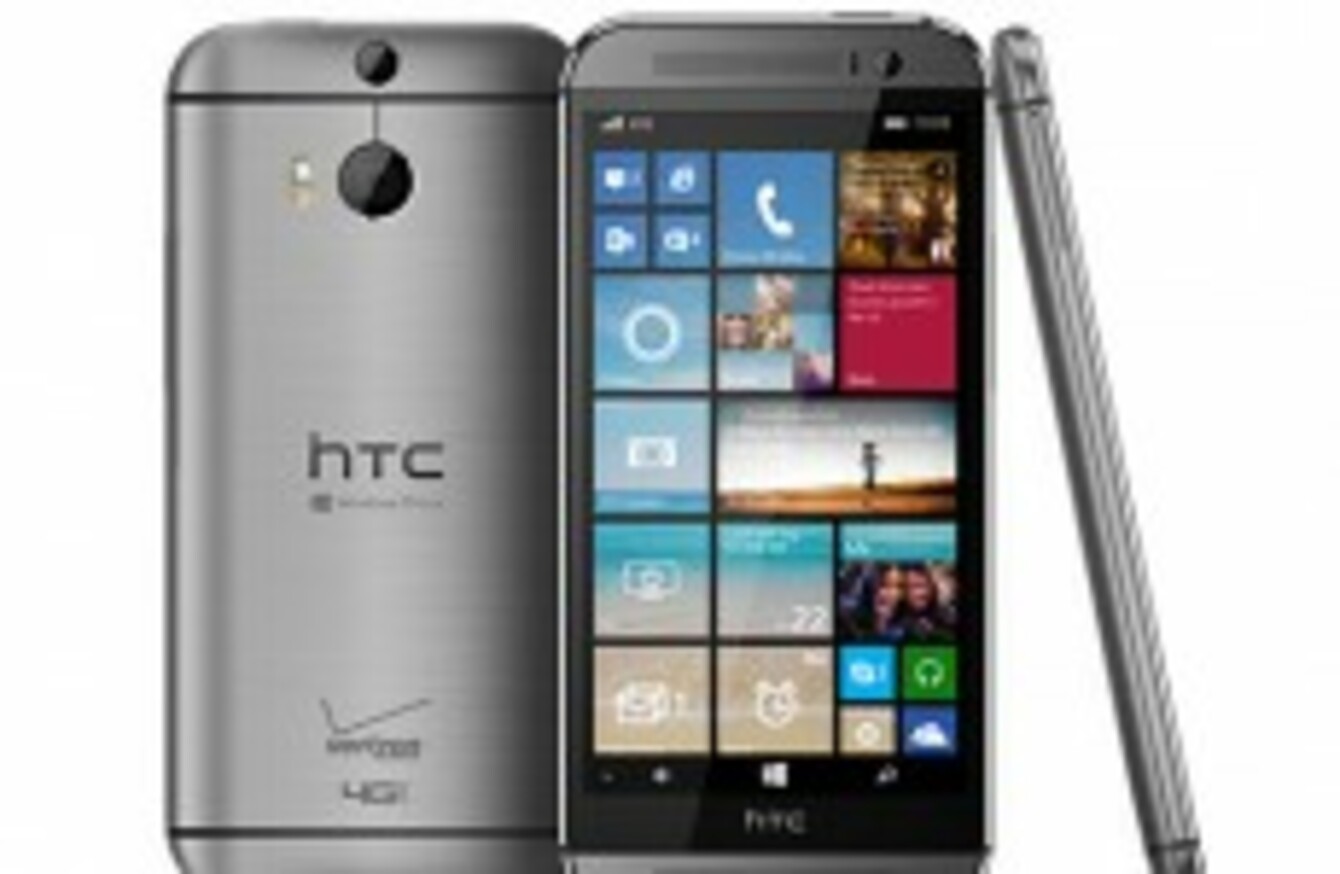 Image: HTC
Image: HTC
HTC HAS ANNOUNCED the launch of a cheaper version of its flagship device, the HTC One (M8) for Windows.
The smartphone, which runs on Windows Phone 8.1, will be priced at $99 (€74) in the US and has the same specs as the One (M8) which launched earlier this year, leaving it at roughly half the price of the Android version there. The device will be available to purchase online later today.
The HTC One (M8) comes with the latest version of Windows Phone 8.1 installed, which supports folders,  a notification centre and Cortana in the US, and carries over a number of features associated with the Android version.
HTC-specific features like BlinkFeed and Duo Camera, which allows users to refocus shots before and after a photo is taken, and double-tap to wake are included.
It also makes it the first high-end Windows Phone device outside of Nokia's own range to be released in the past two years. The last one was another HTC device, the Windows Phone 8X, which was released in 2012.
While the company focused on Android since then, the move means its flagship smartphone is available on two mobile platforms.
The HTC One (M8) has a 5-inch screen and 1080p resolution, and comes with 32GB of storage. It has a rear 4MP camera with Ultrapixel sensor (to complement Duo Camera) as well as a front facing 5MP camera.
Source: Verizon Wireless/YouTube