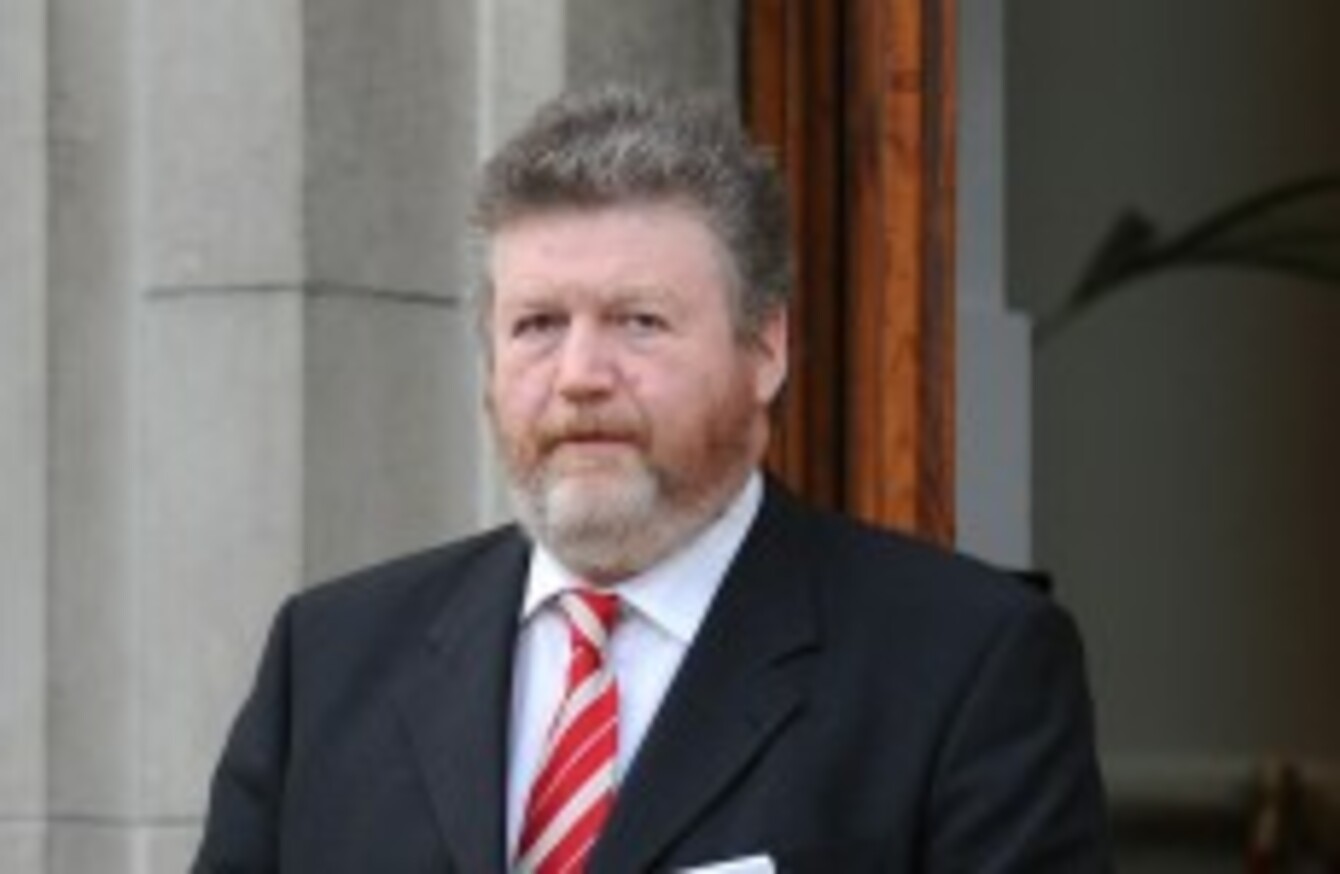 Fine Gael Minister for Health, Dr James Reilly with a copy of the report
Image: Laura Hutton/Photocall Ireland
Fine Gael Minister for Health, Dr James Reilly with a copy of the report
Image: Laura Hutton/Photocall Ireland
THE IRISH HUMAN Rights Commission is to submit a review of the Expert Group's report on abortion to the Government.
It is to make recommendations to the government in relation to the measures which it considers should be taken to uphold human rights in the State. It will also engage with the Committee of Ministers of the Council of Europe on the issue.
The review will include consideration of the options put forward by the Expert Group, and whether they would meet Ireland's obligation to execute the judgement in the A, B, C vs Ireland case, and whether legislation and regulations are required.
It will also look at what subject matter should be addressed in the options in terms of legislation, regulations and/or guidelines, and the appropriate timescale for their implementation. The review will consider whether the rights protected under Article 40, including the right of the unborn under Article 40.3.3 of the Constitution, can be secured under options as proposed by the Expert Group.
Finally, the IHRC will examine if the recommendations of the Expert Group are implemented, whether the State may accrue legal risks in relation to its international human rights obligations under international conventions it has ratified.
Amnesty International
Amnesty International welcomed the announcement and confirmed that it will be submitting its recommendations to this review and directly to the Irish Government.
It also called for immediate short-term action by the government. Amnesty International said that any legislative action that falls short of affirming the X case or which seeks to restrict lawful abortion "would constitute a row back of human rights".
Colm O'Gorman, Executive Director of Amnesty International Ireland, said:
States should repeal any law that permits the imprisonment or any other criminal sanction on women who seek or have an abortion. Such criminal sanctions should also not be imposed on those who provide information about abortions or carry them out.
The organisation noted that a number of the options outlined in the Expert Group have potential as positive steps which the government could take.
It welcomed the report's acknowledgment that "A balance ought to be achieved between ensuring a patient's access to lawful medical treatment whilst also recognising an individual's conscientious objection, insofar as possible."
However, it signalled its concern about the report's view that doctors are the only appropriate decision makers on termination of pregnancy in cases where it is deemed that the woman's life it at risk.