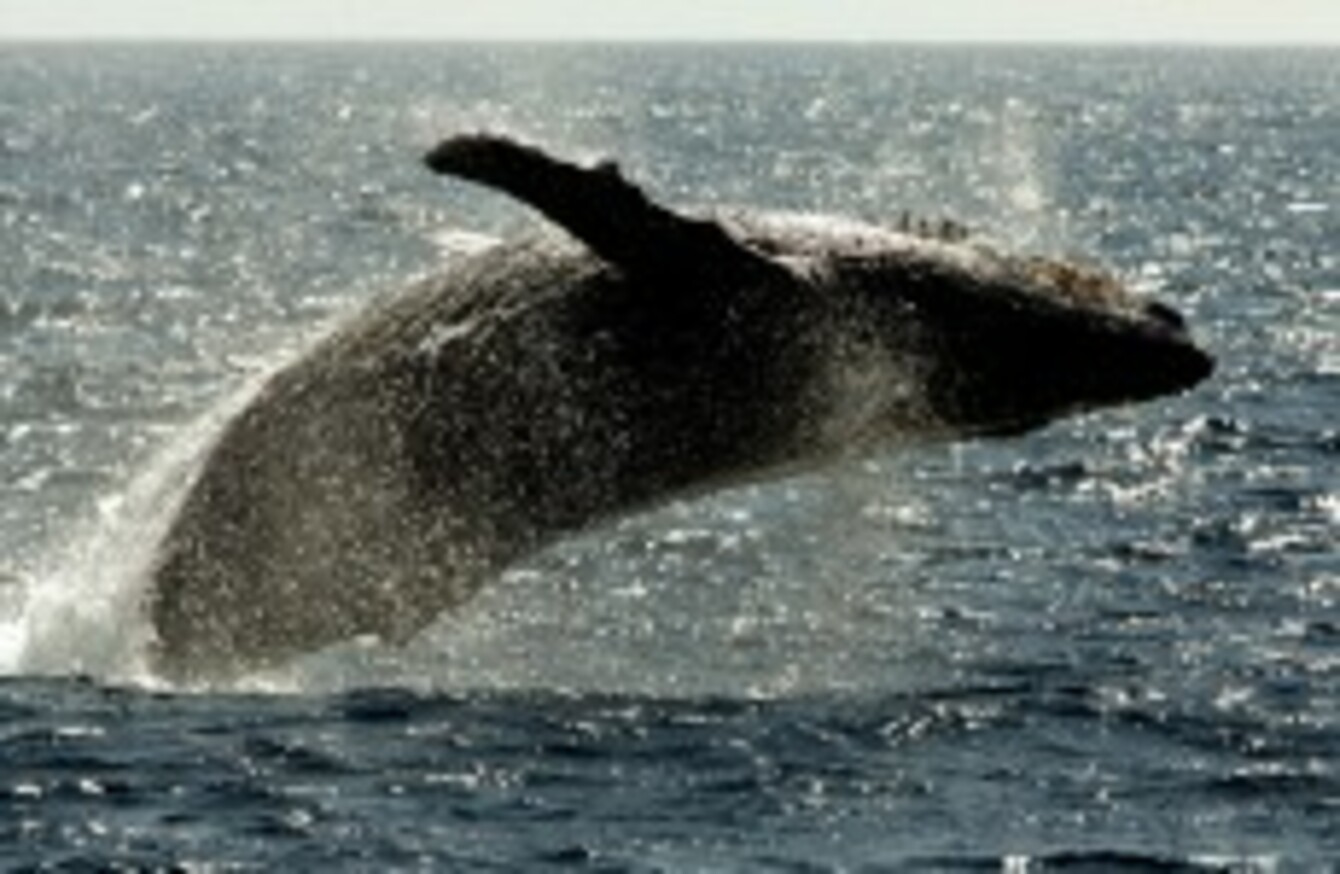 Image: AP/Press Association Images
Image: AP/Press Association Images
THE HUMPBACK WHALE has long been considered an endangered species, but the US government says that the population has rebounded in most areas and no longer needs protection.
The National Oceanic and Atmospheric Administration (NOAA) proposed a "more tailored conservation approach" that would reclassify the humpback into 14 distinct population segments, 10 of which would be taken off the endangered list.
"Protection and restoration efforts over the past 40 years have led to an increase in numbers and growth rates for humpback whales in many areas," said NOAA in a statement.
While commercial whaling severely depleted humpback whale numbers, population rebounds in many areas result in today's larger numbers, with steady rates of population growth since the United States first listed the animal as endangered in 1970.
Humpback whales can grow to 60 feet (18 metres) and live 50 years. They weigh up to 40 tonnes and eat tiny crustaceans called krill, often as much as 3,000 pounds (1,360 kilograms) per day.
Only two populations should be considered endangered — those in the Arabian Sea and off Cape Verde and northwest Africa, said the proposal by NOAA.
Those in central America and the western north Pacific should be changed from "endangered" to "threatened," it said.
The public has 90 days to comment on the proposed change before NOAA issues its final decision.
"If the proposal is finalised, the humpback whale populations that would no longer be listed under the ESA would remain protected under the Marine Mammal Protection Act," NOAA added.
The MMPA prohibits the killing of certain marine mammals in US waters and by US citizens on the high seas, and bans their importation into the United States.