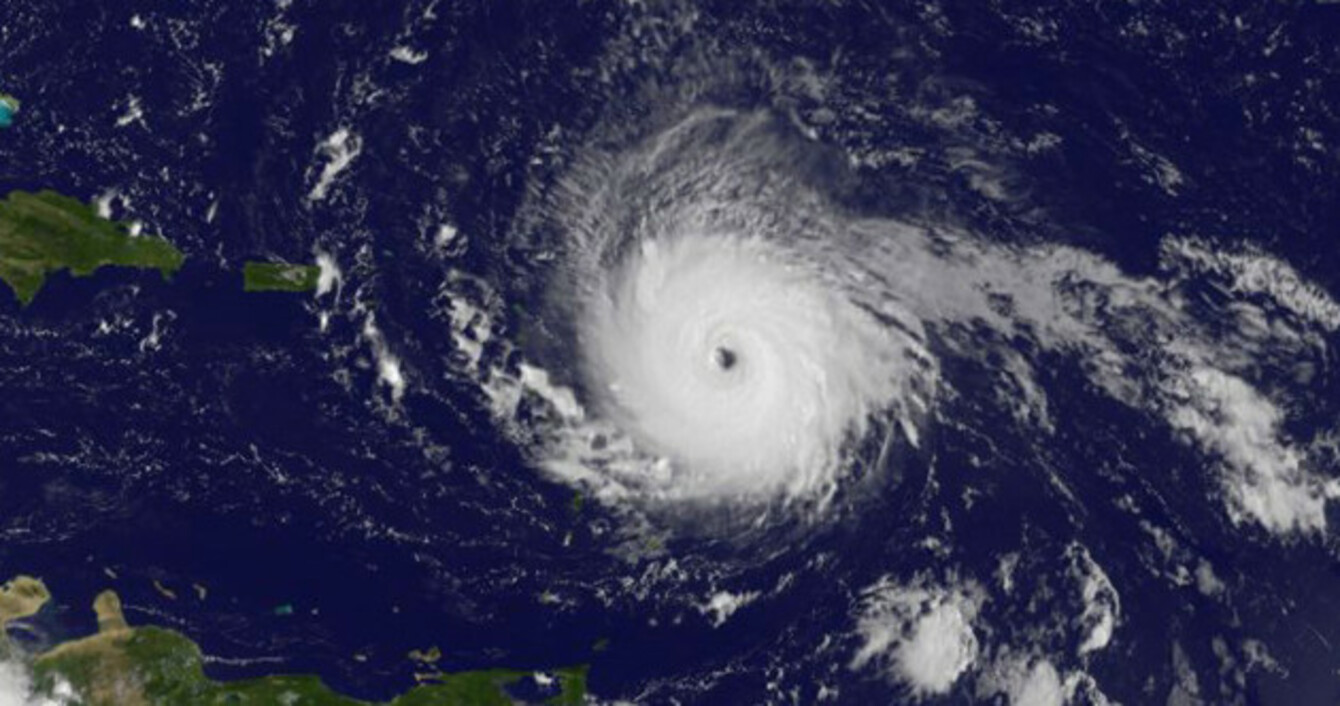 Image: ABACA/PA Images
Image: ABACA/PA Images
Source: TheJournal.ie/YouTube
A SERIES OF devastating hurricanes have claimed lives and cost millions of euro worth of damage across the Caribbean and the southern states of the US in recent weeks.
Hurricane Maria is the latest storm to make landfall, producing winds of 250km/h as it battered the island of Puerto Rico earlier today. That system was preceded, of course, by hurricanes Harvey and Irma.
Hurricanes draw their strength and intensity from the warmer waters in the Gulf of Mexico, Met Éireann meteorologist Alan Hally explained to us at the National Ploughing Championships.
They generally dump their rain upon making landfall, and can lose their intensity as they track up the east coast of the United States.
Ireland experiences the effects of hurricanes very rarely – but sometimes a "tail end" of a monster Caribbean storm can cause major damage here. Case in point, Hurricane Charley back in 1986.
Video by Nicky Ryan