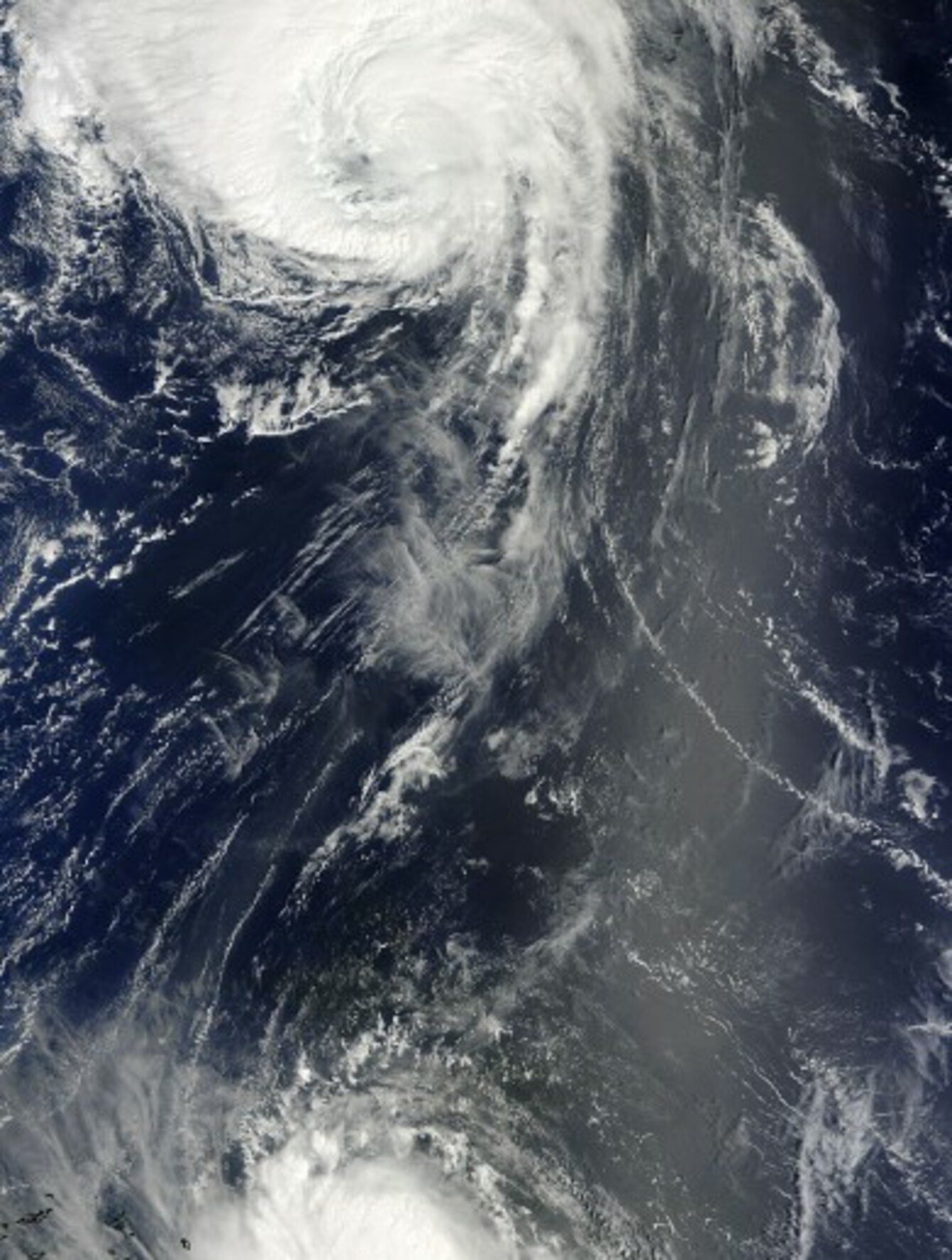 Hurricanes Danielle and Earl
Hurricanes Danielle and Earl
NASA'S TERRA EARTH-observing satellite has captured an amazing picture of two hurricanes meeting over the Atlantic ocean.
The two hurricanes, named Danielle and Earl (northern and southern respectively), met just off the US east coast on the 29 August.
If you look at the western side of Earl, you can see the outline of the Leeward Islands.
Earl, which has just been upgraded to a major hurricane, is predicted to bring storms across North Carolina. Residents on the east coast have been told to prepare for bad weather.
Meanwhile, Danielle (classified as an extra-tropical storm)  is expected to impact southern Greenland.
See more on NASA's website.