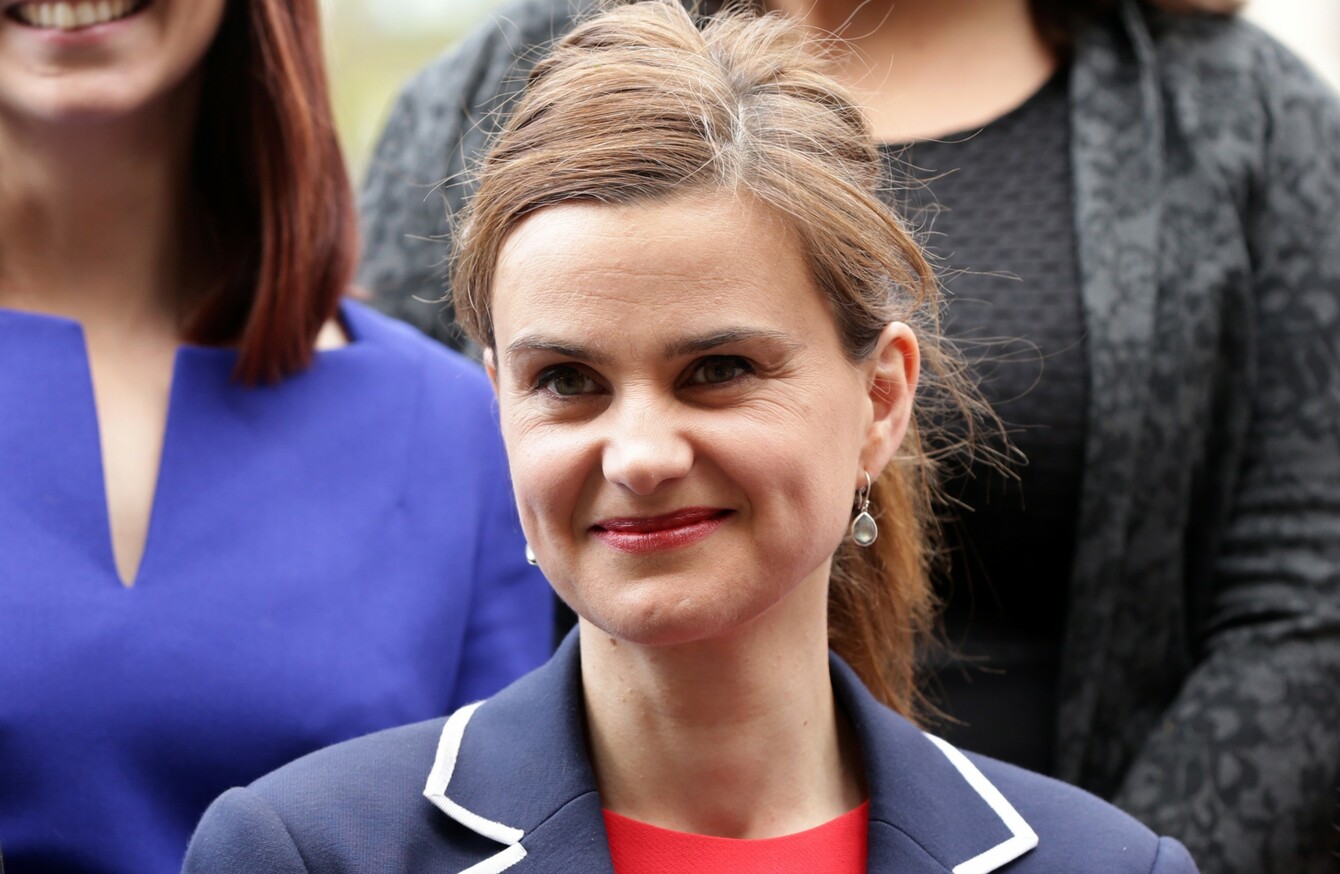 Image: Yui Mok/PA Wire
Image: Yui Mok/PA Wire
BRENDAN COX HAS vowed to "fight against the hate" that he says killed his wife, British MP Jo Cox.
In an emotional statement issued after her death this afternoon, he said "today is the beginning of a new chapter in our lives".
"More difficult, more painful, less joyful, less full of love," he continued.
I and Jo's friends and family are going to work every moment of our lives to love and nurture our kids and to fight against the hate that killed Jo.
"Jo believed in a better world and she fought for it everyday of her life with an energy and a zest for life that would exhaust most people.
"She would have wanted two things above all else to happen now, one that our precious children are bathed in love and two, that we all unite to fight against the hatred that killed her.
Hate doesn't have a creed, race or religion, it is poisonous.
"Jo would have no regrets about her life, she lived every day of it to the full," he concluded.
Cox, a 41-year-old Labour politician, died from gun and stab wounds following a devastating daylight attack today.
The mother-of-two was shot and stabbed just before 1pm in the village of Birstall in northern England where she was hosting an advice clinic. Witnesses say her bleeding body was taken from the pavement to Leeds General Infirmary, where her condition was described as critical.
A few hours later, a West Yorkshire Police spokesperson confirmed the sad news that she had died from her injuries.
The attack
The MP for Batley and Spen – who was a leading campaigner for the Remain side in the Brexit referendum – had been hosting an advice clinic at a library in Birstall, Yorkshire when she was grabbed by the hair and attacked by a man.
There have been unconfirmed reports that the suspect shouted 'Britain first' during the attack.
A 52-year-old man has since been arrested and police say they are not looking for anybody else in relation to the incident.
"We are trying to establish what we do know about this gentleman," said police chief Dee Collins told reporters.
"At the moment the enquiries have just started. We are not in a position to discuss any motive at this time."