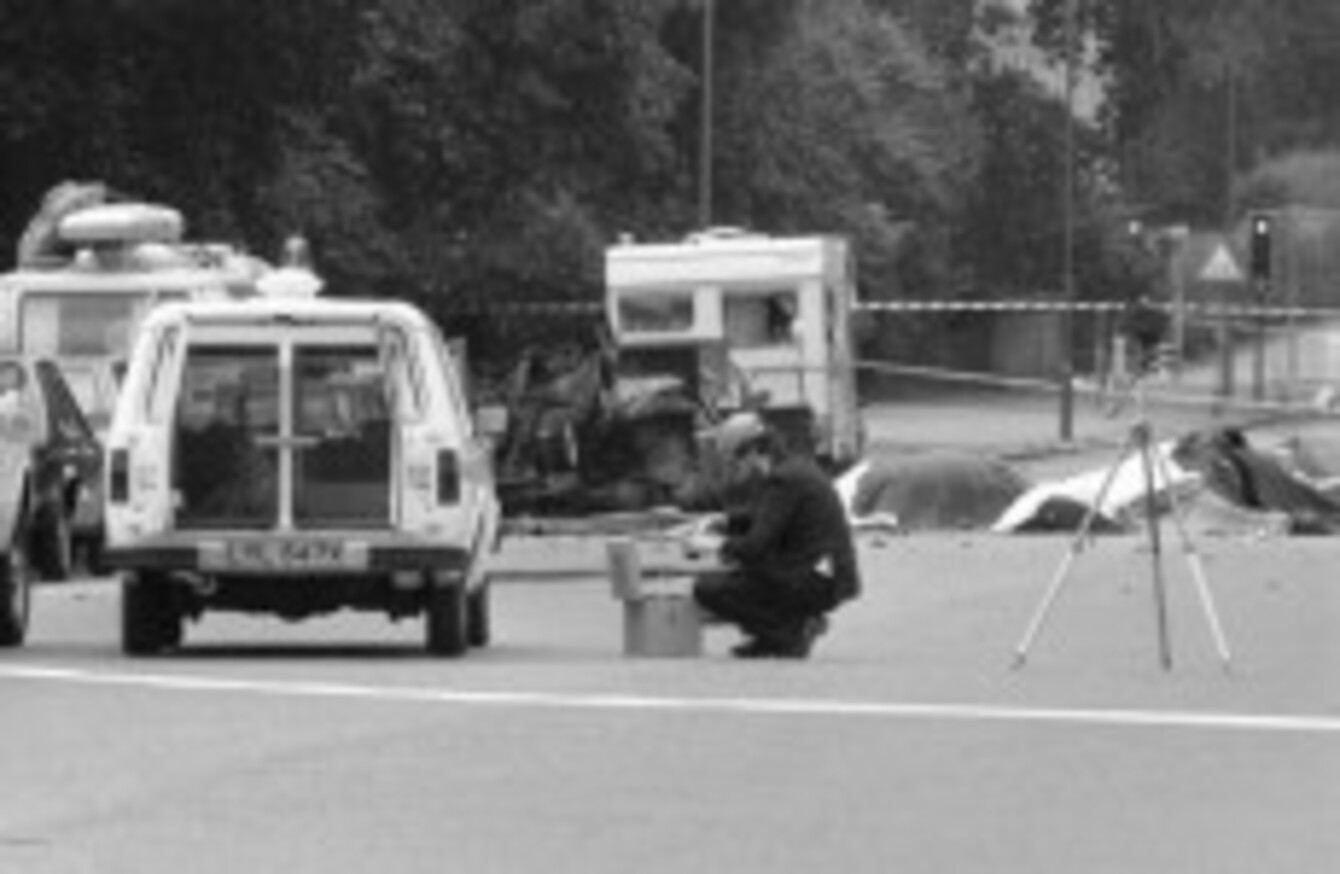 A police photographer at the scene of the car bomb, in which four soldiers died in 1982
Image: PA Wire
A police photographer at the scene of the car bomb, in which four soldiers died in 1982
Image: PA Wire
JOHN DOWNEY, THE man who was this week walked free from a London court after being accused of carrying out the Hyde Park bomb attack more than 30 years ago, has cancelled a homecoming event.
Downey's release sparked a political row after it was revealed he and 186 others had been sent a letter assuring them they were not being sought by authorities. The letters were done after the agreement of the Good Friday Agreement.
Downey, 62, was arrested last May and charged with the murder of Roy John Bright (36), Dennis Richard Anthony Daly (23), Simon Andrew Tipper (19) and Geoffrey Vernon Young (19) – all members of the Royal Household Cavalry who were travelling from their barracks to Buckingham Palace for the Changing of the Guard.
Dance
The plan to hold a dance in a Donegal pub was slammed as 'ghoulish' by unionists and has now been shelved.
Downey said he would never try to insult or add to the hurt of anyone who is bereaved.
Speaking this morning he said the event was meant to be a get-together for friends and family.
"Some elements of the media are portraying the event planned for tonight as triumphalist and insulting to bereaved families. That was never what it was about.
On the contrary, since long before the Good Friday Agreement I have been working to promote peace and reconciliation between our people on this island, meeting with members of Loyalism and Unionism in trying to put the past behind us and move into the future in peace together.
Downey said that his arrest was "wrong" and said that his plan had descended into a "media circus".
"I refuse to allow what was planned as a simple get together of family, friends and neighbours who supported me throughout my wrongful arrest and imprisonment in England to welcome me home and allow me to thank them, to be misrepresented and turned into a media circus,
"For this reason I have decided to cancel the homecoming get together planned for the Lagoon tonight and I know that my friends and neighbours will understand."