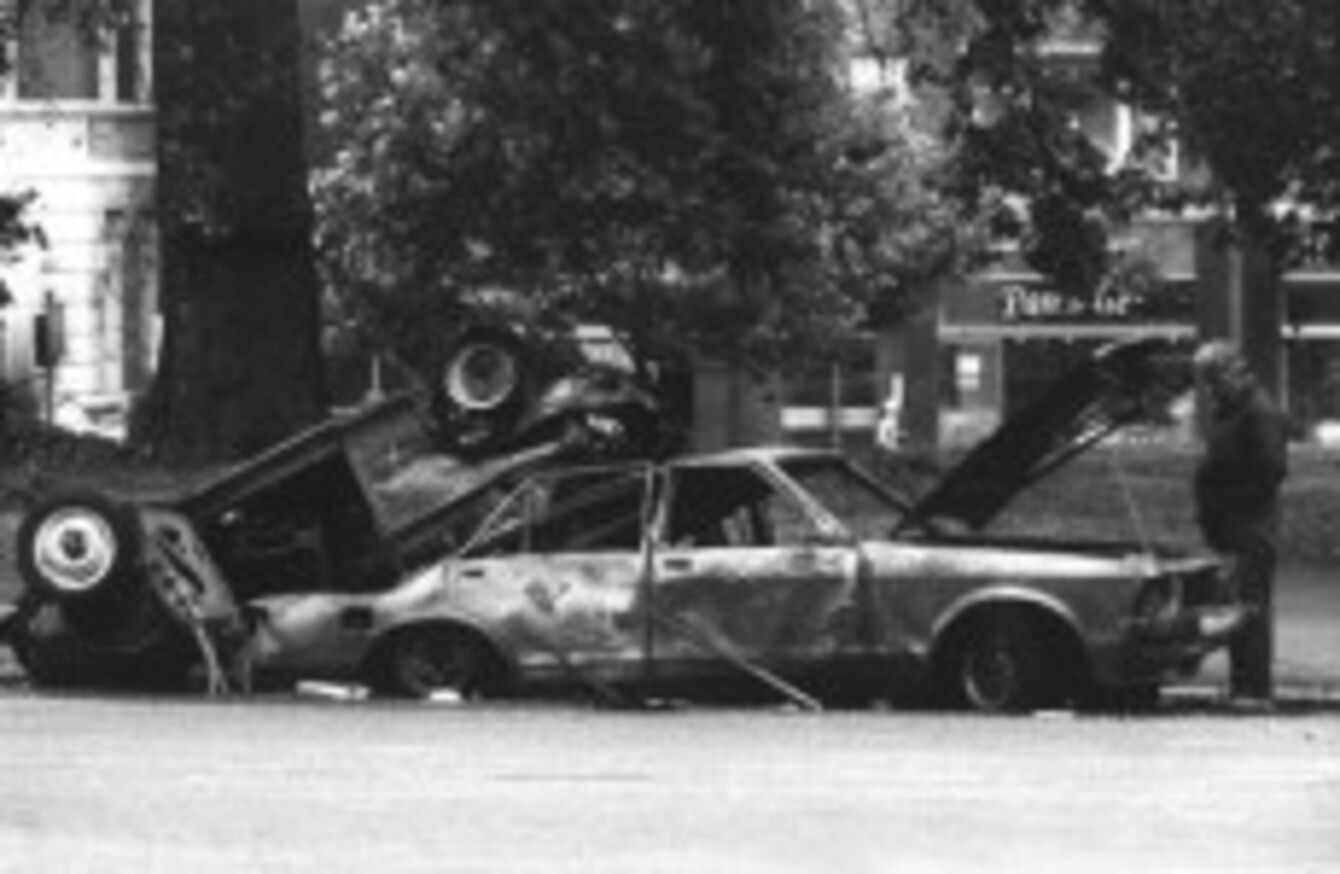 Remains of the car which housed the IRA Hyde Park car bomb in which killed four soldiers .
Image: PA Wire
Remains of the car which housed the IRA Hyde Park car bomb in which killed four soldiers .
Image: PA Wire
FIRST MINISTER OF NORTHERN Ireland Peter Robinson has threatened to resign unless there is a full inquiry into agreements made by the British Government over 'on the run' suspects.
Robinson has also said that he wants the British Government to rescind any agreements made that mean that suspects of attacks carried out during the The Troubles cannot be prosecuted.
The First Minister was speaking after the UK courts dropped the case against Donegal man James Downey for the 1982 IRA Hyde Park bombing because of a deal made by the British Government after the Good Friday Agreement.
In an interview with BBC, Robinson said that if had he and his predecessor Ian Paisley been aware of the agreements they would not have entered Government and added that he will not remain as First Minister unless all the information comes to light:
I have to say quite frankly that I'm not prepared to be kept in the dark about matters that are relevant, very relevant to what we are doing. I have spent the last number of months speaking about the Haas talks. The Haas talks were about getting justice for people who those who had terrorist attacks carried out against them or their families.
"Now we find out that they they would never get justice because there are people going around with letters stuffed in their pockets which says that even if someone fingers you you're not going to jail. I think that's an outrage in any democratic state," he said.
Robinson says that he wants " a full judicial inquiry into who knew what and when they knew".  He says that he and his colleagues are "incandescent with rage" and want the "letters rescinded" of the reported 187  'on the runs' who may be covered by the deal.
The DUP leader says that  before his party entered devolved Government in Stormont they asked the British Government about the issue of the so-called 'on the runs' and he now feels his party was "lied to".