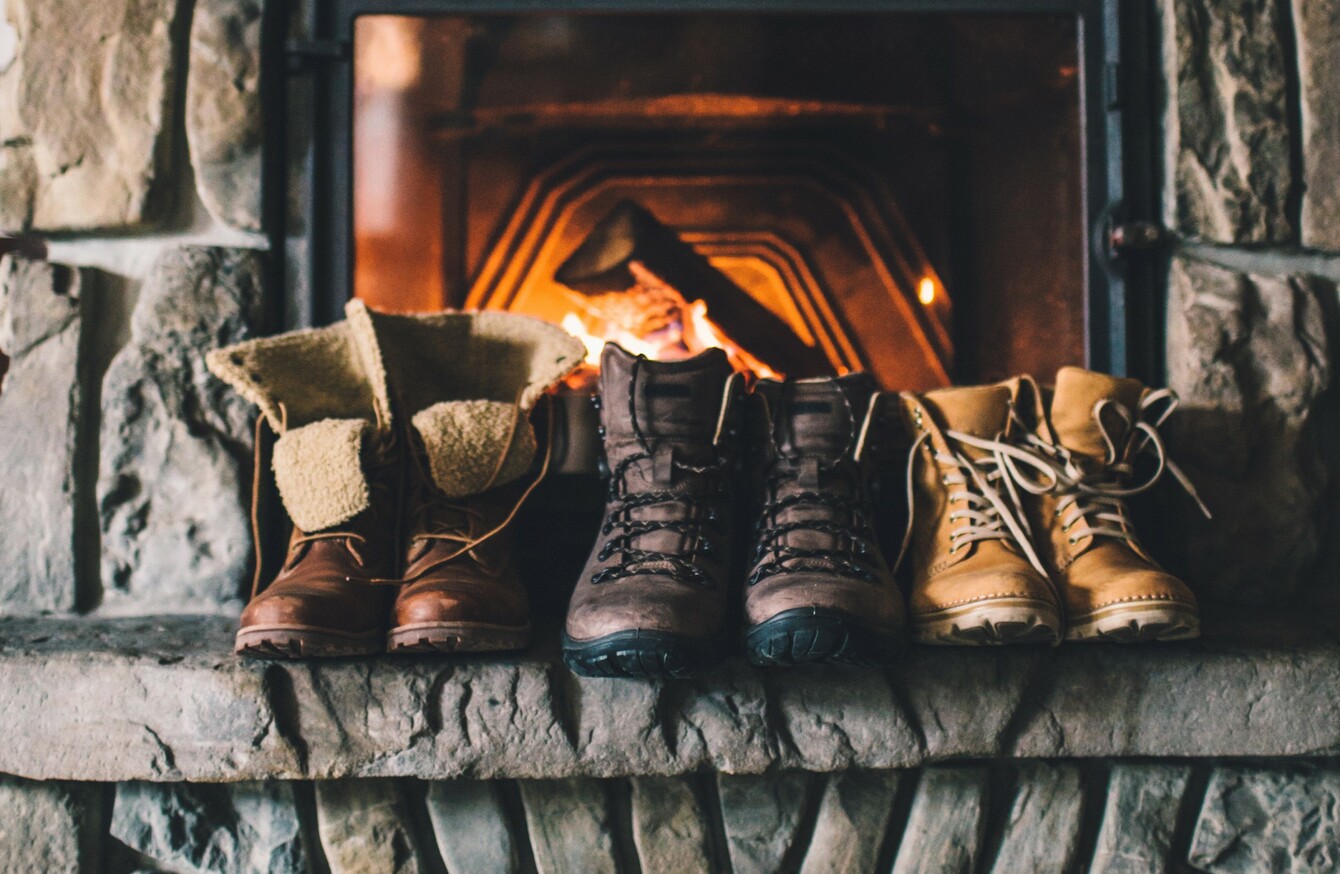 THE DANISH WORD 'hygge' has been roughly translated as "the art of cosy living" – a way of enjoying the moment, relaxing and being happy in your everyday life.
In September of this year, nine books were published on the subject, as interest surged in the Danish philosophy to achieving happiness.
A book by Meik Wiking, CEO of the Happiness Research Institute in Copenhagen, is among them.
He uses much broader terms to describe the concept, including "the art of creating a good atmosphere", "socialising for introverts", or "the secret to everyday happiness".
"Let me explain one of my experiences of hygge," he told TheJournal.ie during a promotion of his book in Dublin.
"I was in Sweden with my friends, it was December, we had been out hiking during the day, we went back just before sunset. We were just relaxing, we had a fire going, we made a stew on the stove, and then my friend said 'Could this be any more hyggeish?' And one of them answered 'Yes, if there was a storm outside!'
So hygge is also about being sheltered, but I think the key ingredients are togetherness, relaxation, sense of comfort, a sense of security, gratitude, anti-materialism, and simple pleasures.
Although Wiking says that hygge is anti-materialistic, the interior design aspect is a branch of hygge, especially for Danes, who "because of the weather, spend a lot of time in our homes".
"Denmark has the highest sale of candles in Europe – twice the number of the second highest Austria. Of course that is consuming, but it's not luxury – it's not oysters and champagne. You can walk into an expensive restaurant and say 'Ahh, should we find a place that's more hygge-ish?'."
"It's not a lifestyle trend for us, it's been the same for the past hundred years."
One of the most hygge experiences was being with friends' parents' apple orchard, where we were sitting on plastic stools, in horrible lighting, where we had been out picking fruit and riding all day and we were tired and we were having whiskey in the middle of August.
"Because it was relaxing, enjoying the moment, having a nice trip."
There is only so far hygge can take you, though.
Wiking says that happiness begins with genetics, saying that twins display the same levels of happiness.
Happiness levels are also strongly connected to government and its policies – with universal healthcare, free tuition for college fees and gender equality contributing highly to the happiness levels of all Scandinavian countries.
But hygge is what separates Denmark above other countries with these factors that create a high rate of happiness among citizens.
He says that the Danes are amazed that there is such interest in their small country's way of doing things – not just across Europe, but in Thailand, the US and Canada as well.
But why the interest?
"I was in South Korea earlier this month and I think they are the poster child for what's happening – they have had a tremendous increasing wealth in the past few years, but have failed to convert that into wellbeing.
"You have extremely high-levels of standard of living, the highest rate in terms of education, highest level of human development of southeast Asia. Coming from Seoul to Copenhagen was almost like coming back to a third world country: the metro is far better in Seoul.
"But the quality of life is struggling. 60-hour work weeks, tremendous pressure at the office, intense competition in terms of wealth and beauty, and the highest suicide rate in the OECD. They've gotten richer but not happier.
I think there's a global arms race of wealth on at the moment, everyone wants to earn more, it's a bit 'Keeping up with the Joneses – we compare it to what our peers are earning instead of what we actually need to get by.
But it's much more difficult to measure happiness than it is to measure wealth – we know if we work more hours, we can earn more money, whereas it's not as easy to measure exactly how happy we are.
"We know that there is a link between wealth and happiness, but that link does not continue in a relationship that goes on forever. Once you have met your basic financial needs, that link becomes decoupled.
For a lot of us, additional income will not impact our daily lives, so it makes more sense to focus on other areas in our lives, like our relationships, like hobbies, like relaxation, health, or taking a break.
"It's a difficult question to answer, but what you need to ask yourself to be happy is – what is important to me, and change your aims to reach that."