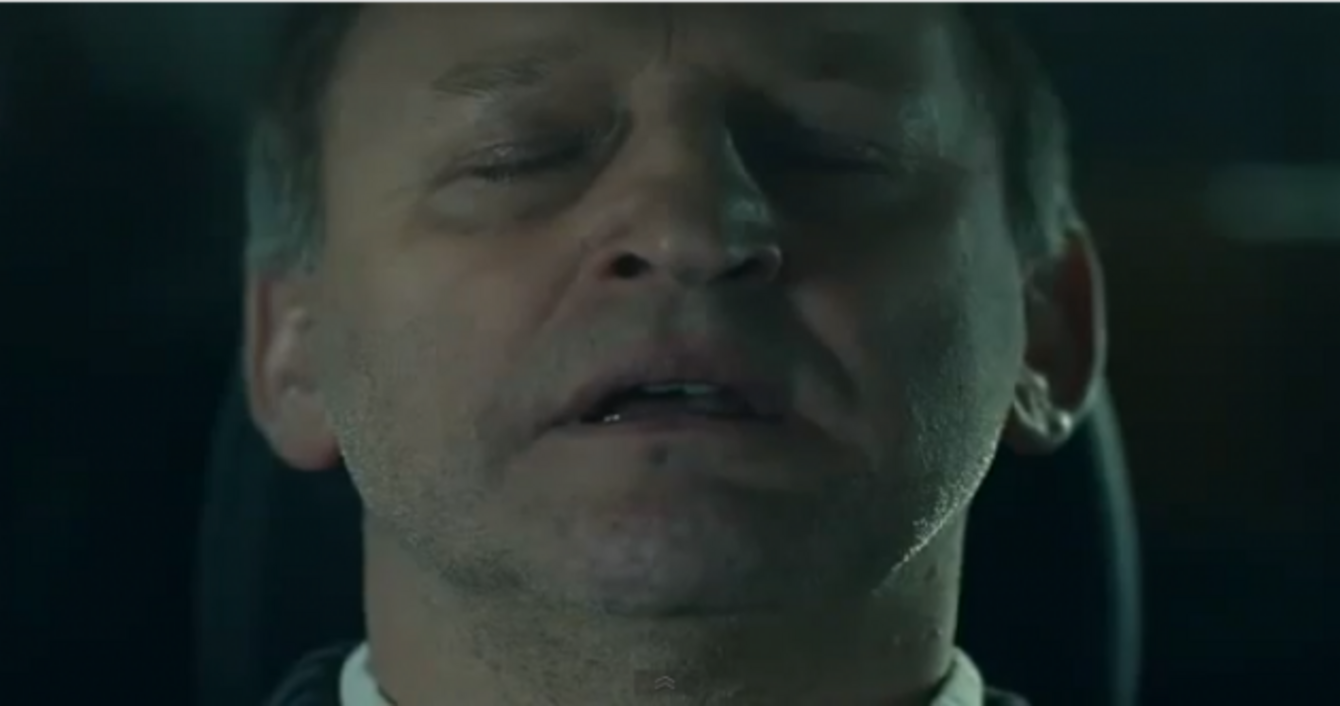 A still from the advertisement.
Image: YouTube Screengrab
A still from the advertisement.
Image: YouTube Screengrab
Updated 6.29pm
CAR MAKER HYUNDAI has come under fire today for its latest advertisement to highlight the vehicles' water emissions.
The ad, which depicts a man apparently trying to die by suicide, has been criticised heavily by Internet users today.
An open letter to the creative team behind the video – advertising agency Innocean – has gone viral on Twitter and Facebook.
Holly Brockwell, who herself is a copywriter working in the industry, published the letter on her blog, along with a picture of her late father and the suicide note he left behind. She writes:
As an advertising creative, I would like to congratulate you on achieving the visceral reaction we all hope for. On prompting me to share it on my Twitter page and my blog. I would not like to congratulate you on making me cry for my dad.
When your ad started to play, and I saw the beautifully-shot scenes of taped-up car windows with exhaust feeding in, I began to shake. I shook so hard that I had to put down my drink before I spilt it. And then I started to cry. I remembered looking out of the window to see the police and ambulance, wondering what was happening. I remember mum sitting me down to explain that daddy had gone to sleep and would not be waking up, and no, he wouldn't be able to take me to my friend's birthday party next week. No, he couldn't come back from heaven just for that day, but he would like to if he could. I remember finding out that he had died holding my sister's soft toy rabbit in his lap.
She said the ad made her feel empty, sick and wanting her father.
"I understand better than most people the need to do something newsworthy, something talkable, even something outrageous to get those all-important viewing figures. What I don't understand is why a group of strangers have just brought me to tears in order to sell me a car."
A spokesperson for Hyundai confirmed that the video has been pulled. It had been published briefly on the company's YouTube channel but had not been used elsewhere.
A statement issued this evening said:
Hyundai understands that the video has caused offence. We apologise unreservedly. The video has been taken down and will not be used in any of our advertising or marketing.
Hyundai Ireland has distanced itself from the video, telling TheJournal.ie:
Hyundai Ireland would like to confirm we view this material as wholly irresponsible we have no involvement of such material.
Last week, when the ad was first released, marketing website The Drum named it the Ad of the Day, stating it would "put the cat among the pigeons".
TheJournal.ie has taken the decision not to embed or publish the video as it could be extremely upsetting for readers. If you wish to watch it, the ad can be found here.
Helplines:
Samaritans 1850 60 90 90 or email jo@samaritans.org
Teen-Line Ireland 1800 833 634
Console 1800 201 890
Aware 1890 303 302
Pieta House 01 601 0000 or email mary@pieta.ie
Childline 1800 66 66 66