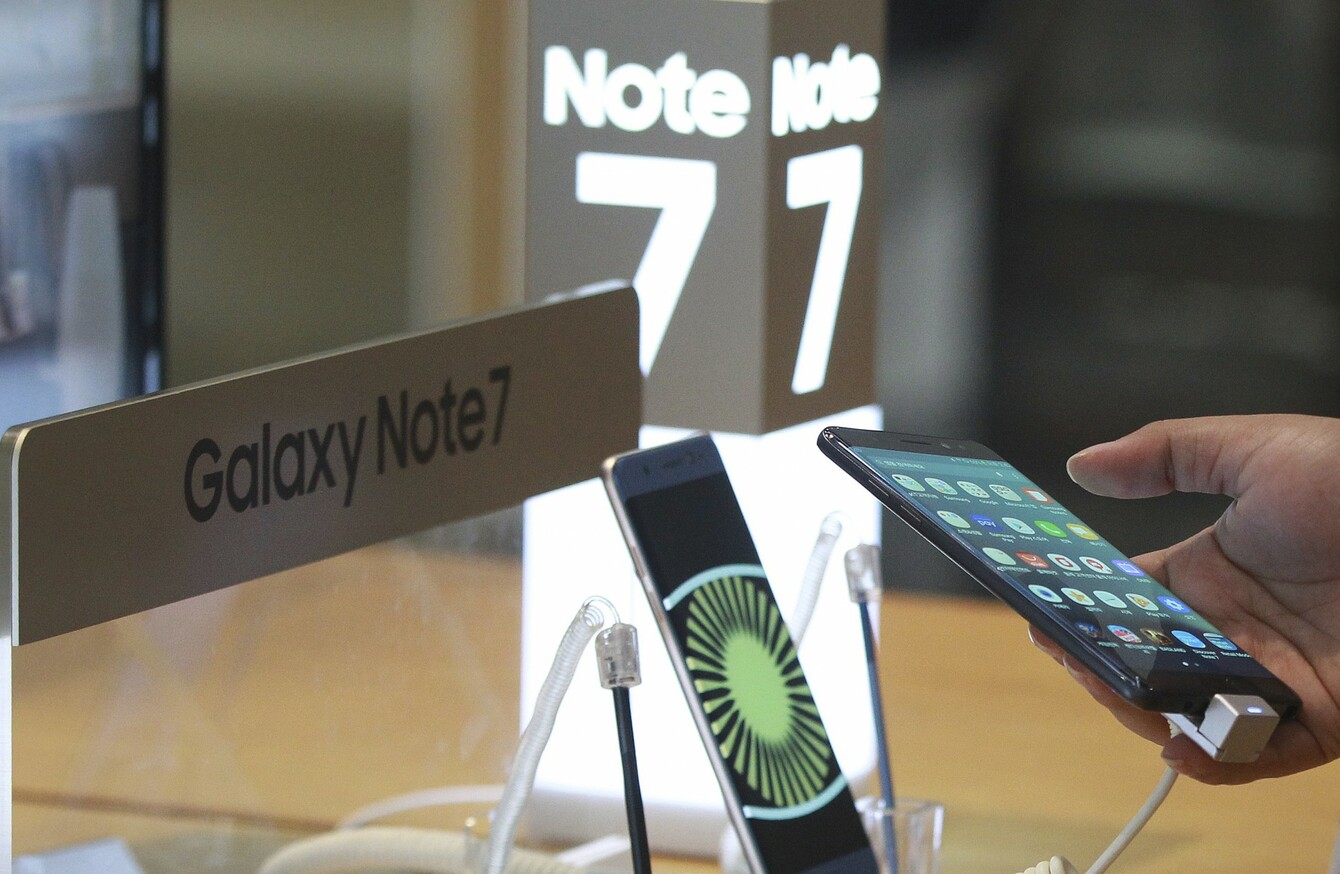 Image: AP/Press Association Images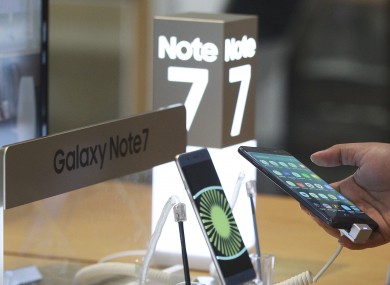 Image: AP/Press Association Images
THE IRISH AVIATION Authority has urged passengers to take care when travelling with the new Samsung Galaxy Note 7.
The new device has experienced a number of issues relating to overheating battery packs.
Some users reported how their device caught fire whilst charging. Others said the phone exploded in front of them.
Samsung had recalled all devices last month to try and fix the problem.
However, the same incidents were being reported with the re-released devices.
The IAA today released a passenger safety notice which said travellers should refrain from charging the devices or stowing them in any checked luggage.
It read: "In light of recent incidents and concerns raised by Samsung about its Galaxy Note 7 devices, the Irish Aviation Authority strongly advises passengers to power down and refrain from charging these devices on board aircraft.
"Passengers are also asked not to stow them in any checked-in baggage.
This applies to all Samsung Galaxy Note 7 devices, including recalled and replacement devices.
Samsung slashed its latest quarterly profit estimate by one third in the wake of a highly damaging recall crisis that ended with the scrapping of its latest flagship smartphone.
In the first indication of just how much the Galaxy Note 7 fiasco might end up costing the world's largest smartphone maker, Samsung revised its operating forecast for the third quarter to $4.6 billion, compared to the $6.9 billion it announced just last week.
The revelation came after close of trade Wednesday which saw Samsung's share price fall 0.7%, following an 8% plunge the day before.
With additional reporting by AFP.