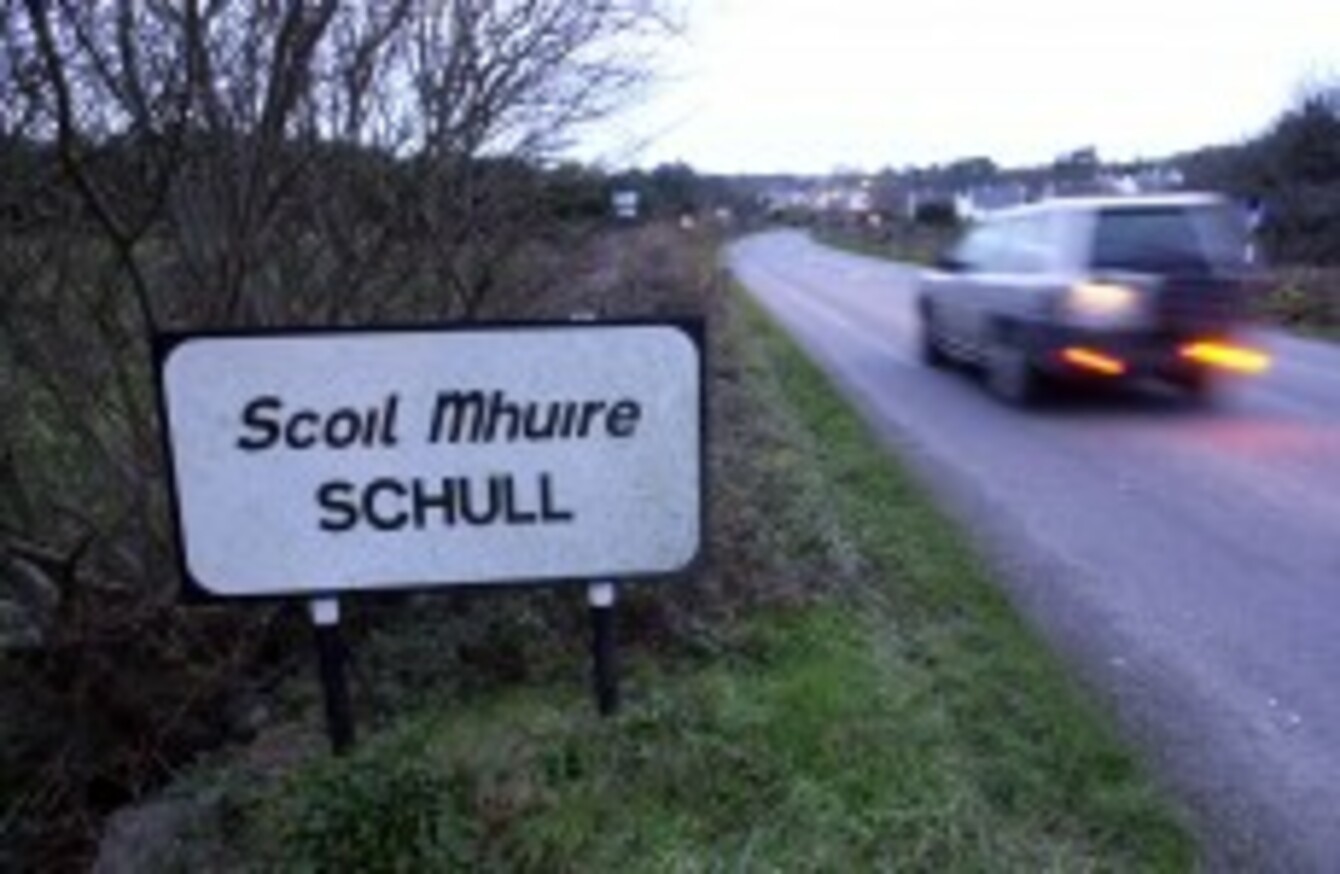 The village of Schull, West Cork where Sophie Toscan du Plantier was murdered.
Image: PA Archive/Press Association Images
The village of Schull, West Cork where Sophie Toscan du Plantier was murdered.
Image: PA Archive/Press Association Images
Updated 4.02 pm
IAN BAILEY HAS recalled being "scrutinised" by two gardaí in the week after the murder of Sophie Toscan du Plantier but has clashed with counsel for the State over whether he considered himself to be a "suspect".
Bailey said he remembers being watched by two gardaí when he entered Brosnan's store in Schull four days after the 23 December 1996 killing.
"When I look back in retrospect, I believe that was the moment Bart O'Leary, who described himself as 'Cracker', thought he'd found the killer," Bailey told the High Court this afternoon.
Bailey acknowledge that he had scratches on his hands at the time but could not be sure whether or not these scratches further aroused the interest of the gardaí.
Bailey has claimed that the scratches came while he was killing turkeys in preparation for Christmas.
While under cross examination from Luán Ó Braonáin SC, Bailey said that the incident in Brosnan's occurred on 27 December and that after that he developed "a growing sense of something going on".
"It clearly indicated that I'd been chosen to be targeted," he said.
Bailey was giving evidence for the fourth day as part of his proceedings against the State. Bailey claims he was wrongfully arrested in relation to the murder of the French woman.
Despite saying that he felt "scrutinised" by gardaí, Bailey was reluctant to agree with Ó Braonáin's assertion that he was a suspect in her murder.
"I knew that I could never be a suspect because I had nothing to do with it," said Bailey. "It was a title that was put upon me."
But the jury of eight man and four woman heard Ó Braonáin pushing on, insisting that innocence of a crime does not preclude someone being considered a suspect.
"The question of guilt or innocence does not determine whether of not someone becomes a suspect," he said, adding that he was simply seeking Bailey's agreement that there are "different categories" for individuals in an investigation.
"Yes," replied Bailey. "But one would assume that there would be reasonable grounds."
'All The President's Men' 
Bailey had earlier denied that he has exaggerated his work as a journalist in the UK.
Bailey was unhappy with the line of questioning he faced, telling the court that he felt it 'wasn't appropriate' to focus on some of his local stories.
Bailey is suing An Garda Síochána, the Minister for Justice and the Attorney General and is seeking damages, in part because of lost earnings.
Ó Braonáin questioned Bailey over his claim that he became inspired to work in journalism after reading 'All The President's Men' as a 14-year-old.
He put it to Bailey that this could not have been accurate because the book was not published until a number of years after this.
Bailey acknowledged that he may have been wrong in estimating the year he read the famous book about the Watergate scandal:
"I may have been mistaken about that, I read a book in my teens that had a great impression of me."
"If I said 14 it may have been my mistake," he added. "The point of that book is that it inspired me to do what I had hoped to do."
Bailey was also asked to explain whether or not he was a "correspondent" with the papers he wrote for, with Ó Braonáin arguing that it was more likely he was a "stringer".
"It (correspondent) sounds very grand as opposed to being a freelance stringer who's doing work on a freelance basis," said Ó Braonáin.
Bailey said that he doesn't think any of the articles he wrote would have referred to him as a "correspondent".
Bailey was asked to outline his work with local papers like the Western Daily Press and Bristol Daily Post.
The court was shown examples of his reporting for these papers including articles about Prime Minister Margaret Thatcher speaking to people in the local area.
#Open journalism No news is bad news Support The Journal

Your contributions will help us continue to deliver the stories that are important to you

Support us now
Ó Braonáin suggested that this story would not have been an exclusive and would have been based on a press release for an event. Despite this, he put it to Bailey that he found it to be significant enough to keep safe.
"These would have been such importance to your work as a journalist that you took the time to cut it out and put in a scrap book," he said.
Ó Braonáin added that this article was one of only two from 1982 that Bailey kept in the scrap book, a year Bailey had previously referred to as a "bumper year".
"I'm not exaggerating," responded Bailey.
"Nice little story"
Another story Bailey was asked about was a story he wrote about a large fish caught by a local pub with the headline, "Pub lands pike". Ó Bronáin told the court that the story described a "20 minute fight on the banks of the River Severn" as the men attempted to catch the pike.
"It's a nice little story about a pike being landed," answered Bailey.
He was then asked about further local stories he wrote to which he said, "can I just say that I don't think this is acceptable?".
Bailey added that during this period he also contributed locally to "BBC TV and ITV" but admitted that he hadn't mentioned this before as part of his submissions to the court.
Track record
Bailey had earlier told the court that he has a "serious track record as a journalist over a significant period of time".
After discussing his career, Ó Braonáin said that it is difficult to accept this "if this is the best sample of the journalism you engaged in".
"It is only a very small sample of the work that is available," answered Bailey. "I'm not making this up."