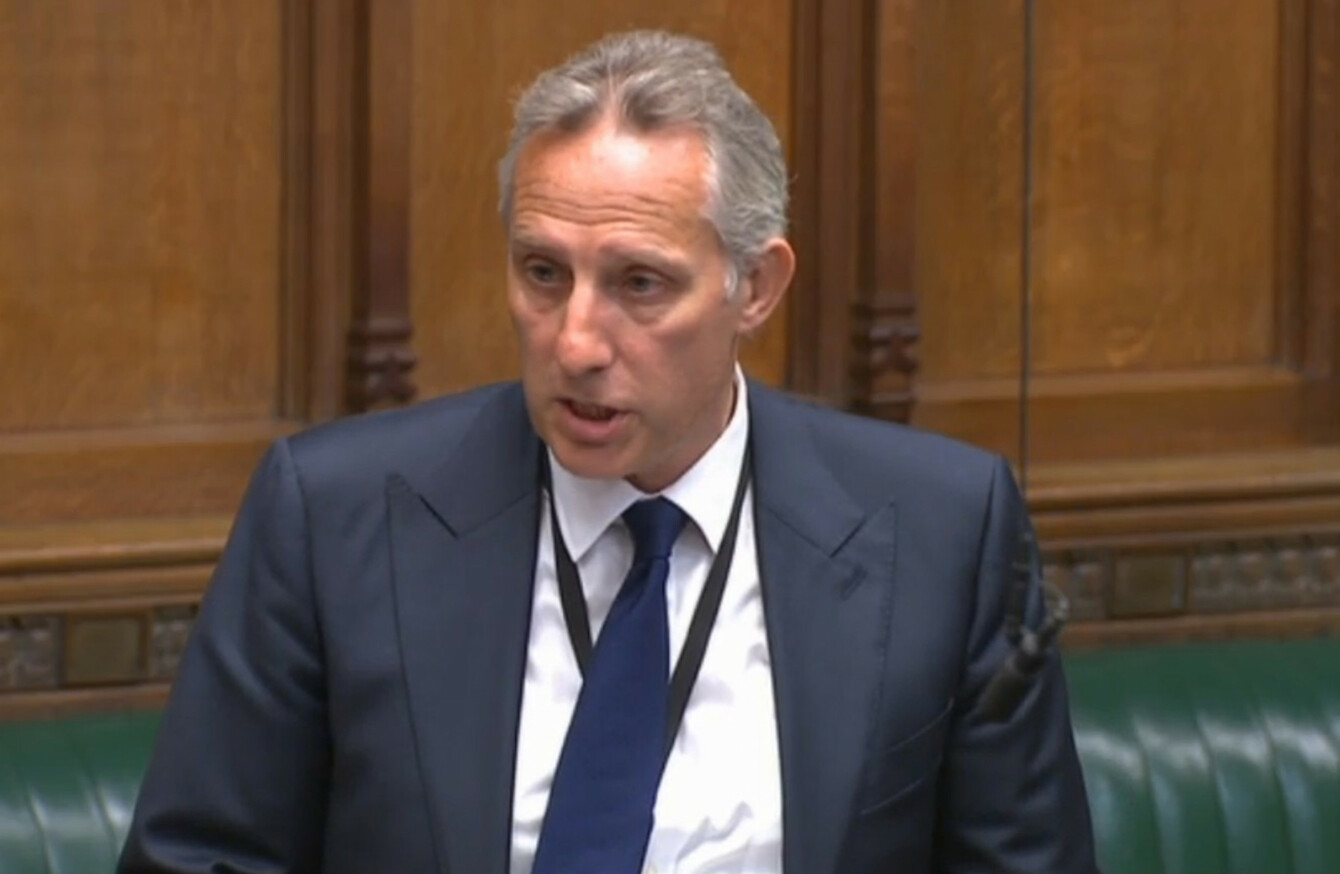 Paisley made an apology in the House of Commons last week.
Image: PA Images
Paisley made an apology in the House of Commons last week.
Image: PA Images
Updated Jul 24th 2018, 4:07 PM
DUP MP IAN Paisley has been suspended from the House of Commons for 30 sitting days.
The suspension will come into effect in early September and Paisley's salary will be withdrawn. He has also been suspended by the DUP "pending further investigation into his conduct".
It comes after the North Antrim MP was found by a parliament watchdog to have broken rules by not declaring two trips to Sri Lanka that were paid for by its government before he advocated on their behalf.
The chair of the Standards Committee, Sir Kevin Barron, said they had concluded Paisley was guilty of "serious misconduct". The Speaker of the House, John Bercow, described it as "a regrettable state of affairs".
Paisley earlier vowed that he "will not go quietly into the night".
The value of the trips, which included helicopter flights for his family, have been put at between £50,000-£100,000.
The breaches have also raised the prospect that the North Antrim MP could be unseated.
MPs who are suspended for more than 21 days can a face recall petition and if it is signed by more than 10% of eligible electors then the seat is declared vacant and a by-election would follow.
But in an article written by Paisley published in today's Ballymena Guardian, he said he would fight any such by-election if it came.
"They are opportunists, some with questionable motives, and I can tell them that I have no intention of going quietly into the night," Paisley wrote.
If a petition leads to a by-election make no mistake about it, I will seek re-election as I have never run away from an election in my life and I don't intend to do so now.
Earlier in the article Paisley again apologised but said that, while he accepted the punishment, his actions were the result of an unintentional error.
Paisley said that the rules he broke were "confusing" and that the letter he sent advocating on behalf of the Sri Lankan government was interpreted harshly.
"I'm man enough to accept that the committee has found against me and will have to live with that consequence, however I am equally prepared to point out what will be my proportionate response, " Paisley wrote.
Opposing politicians including those from Sinn Féin, the SDLP and the Alliance Party have called on Paisley to either resign, be dismissed or consider his position as an MP.