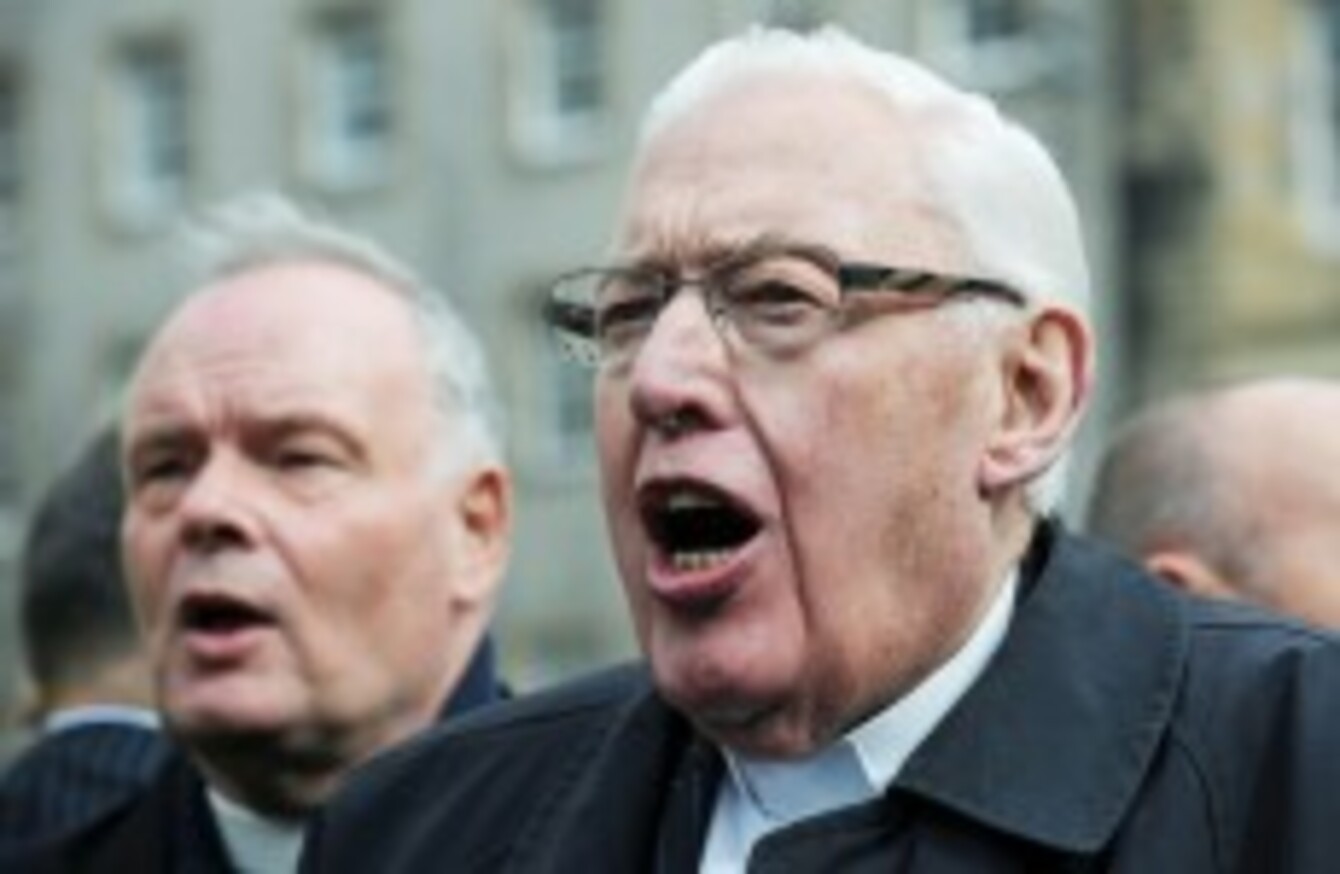 Image: Anna Gowthorpe/PA Wire
Image: Anna Gowthorpe/PA Wire
FORMER UNIONIST LEADER Ian Paisley has said he was angered by the events of Bloody Sunday in 1972 when British soldiers shot dead civilians who had been taking part in a civil rights march, and has praised British Prime Minister David Cameron for "telling the truth" about the matter.
In a BBC documentary on his life, Paisley, who was one of the most controversial political figures of the Northern Ireland conflict, talked to veteran journalist Eamonn Mallie about his life over a four-month period.
In the documentary, Paisley accuses the Irish government of provoking the 1974 Dublin and Monaghan bombings which killed 33 people, saying that the bombings were a result of "their ridiculous attitude to Northern Ireland".
He also calls the bomb attack on Downing Street which almost killed British prime minister John Major and other senior politicians in 1991 "a cracker".
The one-time firebrand preacher who became the First Minister of Northern Ireland also said the gerrymandering and religious-based discrimination that existed in Northern Ireland was wrong, the BBC reports.
"If you vote down democracy, you are responsible for bringing in anarchy," he said. "It wasn't one man, one vote. I mean, that's no way to run a country. The whole system was wrong".
Paisley founded the Democratic Unionist Party in 1971 and led the party until he stepped down as leader in 2008. He served as First Minister in the Stormont executive from 2005 to 2008 alongside Deputy First Minister Martin McGuinness of Sinn Féin.
Paisley: Genesis to Revelation will air on BBC1 Northern Ireland on Monday at 10.35pm.