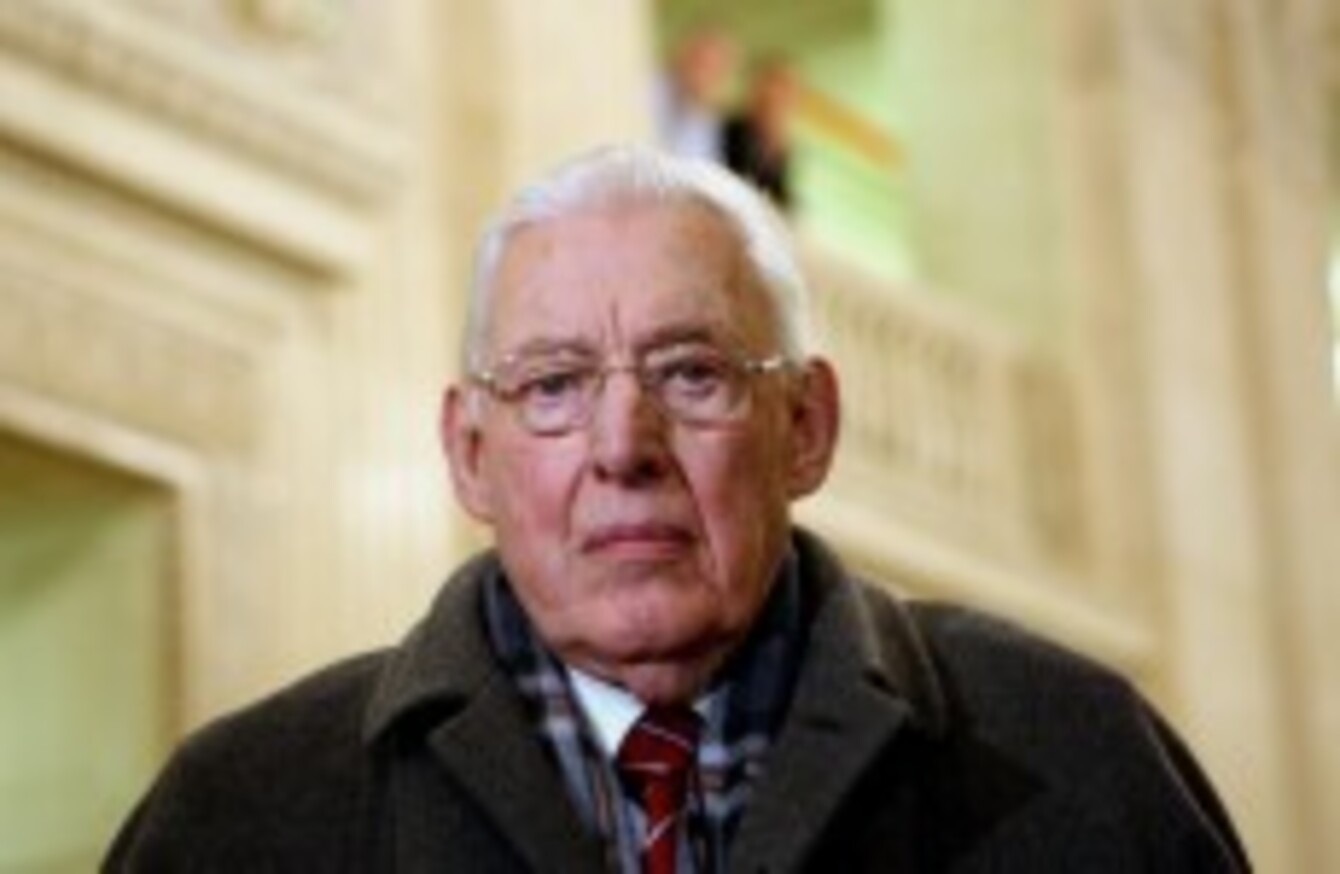 Image: AP Photo/Peter Morrison
Image: AP Photo/Peter Morrison
FORMER LEADER OF the Democratic Unionist Party Ian Paisley has been admitted to hospital near Belfast.
His wife, Baroness Eileen Paisley, confirmed that the 87-year-old one-time First Minister of Northern Ireland was admitted to hospital on Saturday for necessary tests.
In a statement, she said that Paisley is in good spirits and asked for his privacy to be respected.
Paisley spent three weeks in hospital in February for treatment for a heart problem. He had a pacemaker fitted in 2012 after falling ill while on parliamentary business in London.
Paisle, who is now known as Lord Bannside after being appointed to the House of Lords in 2010,  held the position of First Minister in the Stormont executive from 2005 until 2008 and led the DUP for 37 years.