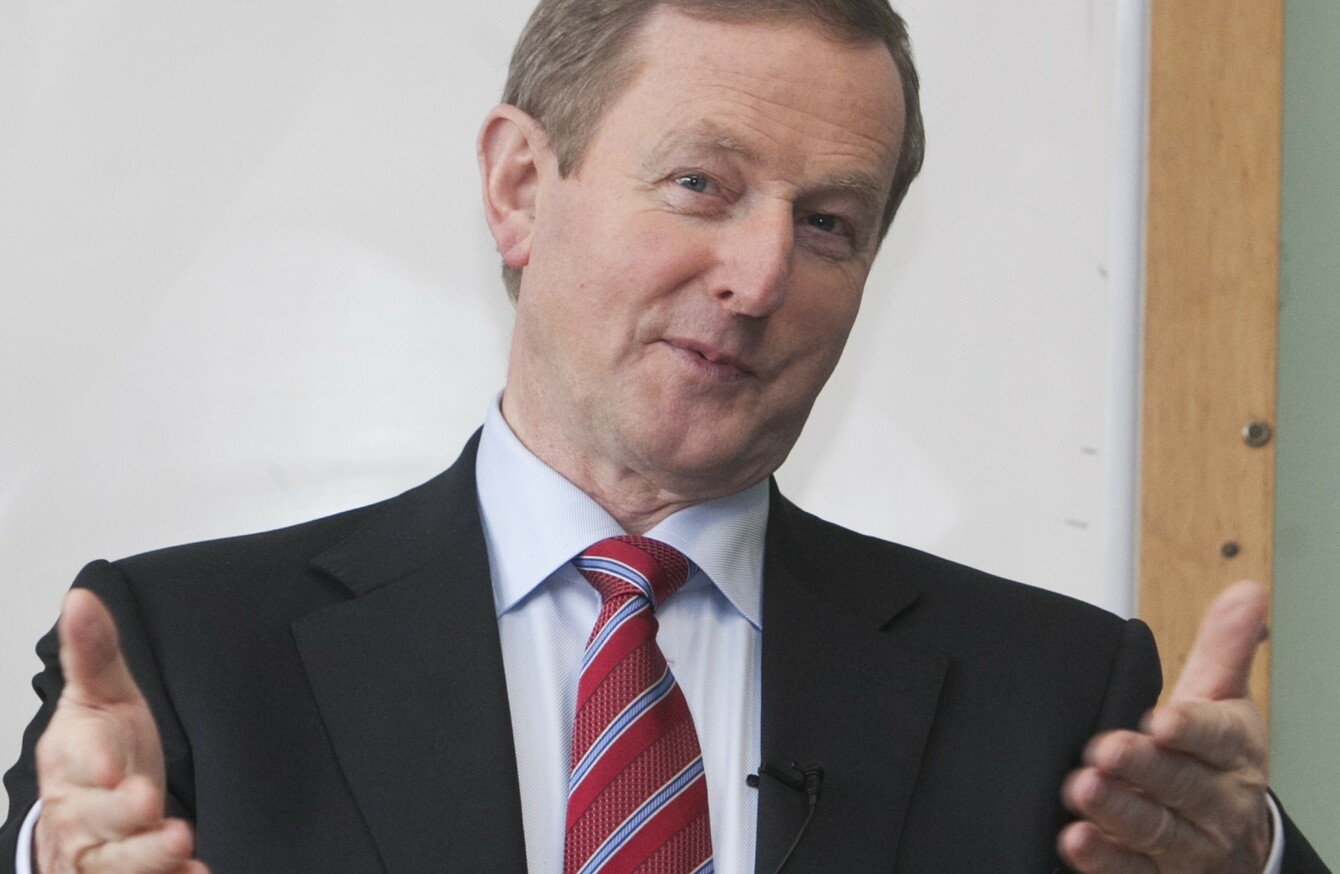 Image: Leah Farrell
Image: Leah Farrell
IAN PAISLEY JR thinks Taoiseach Enda Kenny's suggestion that a border poll could be carried out is "far out, man"  - and that, instead, Ireland should move closer to the Commonwealth.
The DUP MP made the comments today in the wake of Kenny's speech at the MacGill summer school last night, where he said that Brexit negotiations could include a border poll:
"The discussions and negotiations that will take place over the next period should take into account the possibility, however far out that it might be, that the clause in the Good Friday Agreement might be triggered," he said.
"In that if there is clear evidence of a majority of people wishing to leave the United Kingdom and join the Republic, that that should be catered for in the discussions that take place."
Asked about his thoughts on the issue on the News at One on RTÉ Radio One, Paisley Jr said:
I think the operative word is far out and it really is far out, man.
"We all know first of all the public in Northern Ireland, nationalists and unionists have no interest whatsoever in a united Ireland," said Paisley, adding that the Republic of Ireland "couldn't afford us even if they did want us" and "the cost of a united Ireland is something the Republic of Ireland could not bear".
He said he believes Sinn Féin leader Gerry Adams, who has called for a border poll, is "grasping at straws at a time when his own leadership is under crisis and that Enda Kenny's leadership is under crisis".
The MP said the border poll discussions are "causing diversion from the fact that Enda Kenny will not be Taoiseach in a year and that Gerry Adam's leadership is probably on its last gasp".
He said that the idea can be dismissed "gently" but that he hopes the Republic of Ireland will work with Northern Ireland "as a good neighbour".
Paisely also described Kenny as "foolishly using Northern Ireland as some sort of stick in this election".
Paisley said that what should be focused on are trade agreements and trade deals.
"I would predict Mr Kenny will soon be living in an Ireland that will be removing itself from Europe, just as the United Kingdom… is removing itself from the EU," said Paisley.
That's probably more realistic than Enda Kenny thinking there's going to be a United Ireland. What we should be working towards is closer cooperation with the British Commonwealth and moving his state towards membership of that organisation.
The British Commonwealth is now known as the Commonwealth of Nations and has 53 member states, the vast majority of which were part of the British Empire.
The son of Ian Paisley also said that it is in the interests of the Republic of Ireland to have a good relationship with the UK and Northern Ireland, and to have a good border arrangement.
He said that holding a border poll would mean starting a countdown clock – and possibly meaning instability.
Defining moment
The Taoiseach's remarks about a possible referendum on Irish unity were welcomed by Gerry Adams, who said he will be looking to the government and particularly the Taoiseach to show leadership on the issue.
The new Northern Ireland Secretary of State, James Brokenshire, has said that there is not enough support for a border poll – but Adams said that "sometimes secretaries of state on their first day can be very, very short-sighted".
He also described a border poll as "a decision for the two governments".
Earlier this week, Fianna Fáil leader Micheál Martin called the Brexit vote a "defining moment in Northern politics", adding that he hoped it would "move us towards majority support for unification, and if it does we should trigger a reunification referendum".