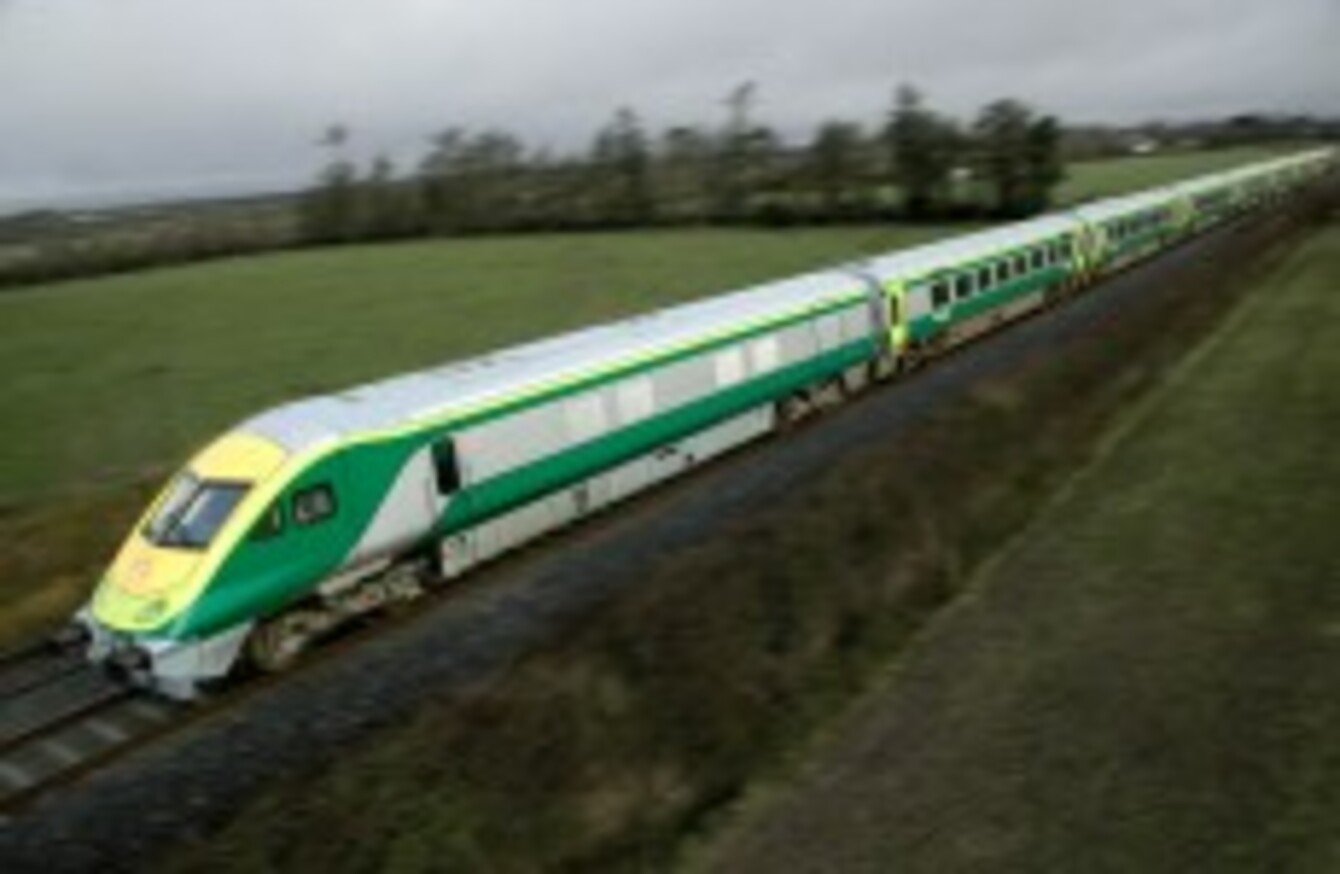 Image: Iarnród Éireann
Image: Iarnród Éireann
IARNRÓD ÉIREANN HAS announced a number of changes to its Heuston and regional routes services for next year, including faster journey times on all routes by an average of 13 minutes.
They will add more trains to Dublin/Galway and Dublin/Westport routes and will make major changes to their Heuston-Kildare-Portlaoise service. Currently 18 trains each way daily, will increase to 28 trains from Dublin to Portlaoise and 30 trains from Portlaoise to Dublin.
Extension
Irish Rail say they will improve connections between Galway and Cork/Kerry with the extension of some Galway to Limerick trains to Limerick Junction.
Low demand for certain services means the cancellation of:
One train each way on Dublin/Waterford route.
A service from Limerick via Nenagh to Dublin.
One Ballybrophy to Limerick via Nenagh service each way.
One Limerick to Galway train each way.
One Limerick Junction to Waterford service each way.
An afternoon Dublin to Limerick service.
A small number of off-peak commuter services.
There will also be a number of departure time changes.
A spokesperson for Iarnród Éireann commented on the proposed route cancellations:
We have reviewed frequency on all routes, and while some minor service reductions are proposed due to reduced demand, we have also proposed additional services on a number of routes where we have identified existing demand may not be served at present.
These revisions are still a "draft" says an Irish Rail spokesperson and the public are being asked to give their feedback on the Irish Rail website, which will then be taken into consideration when making their final decision.
Draft schedules for Connolly routes were published earlier this Autumn.