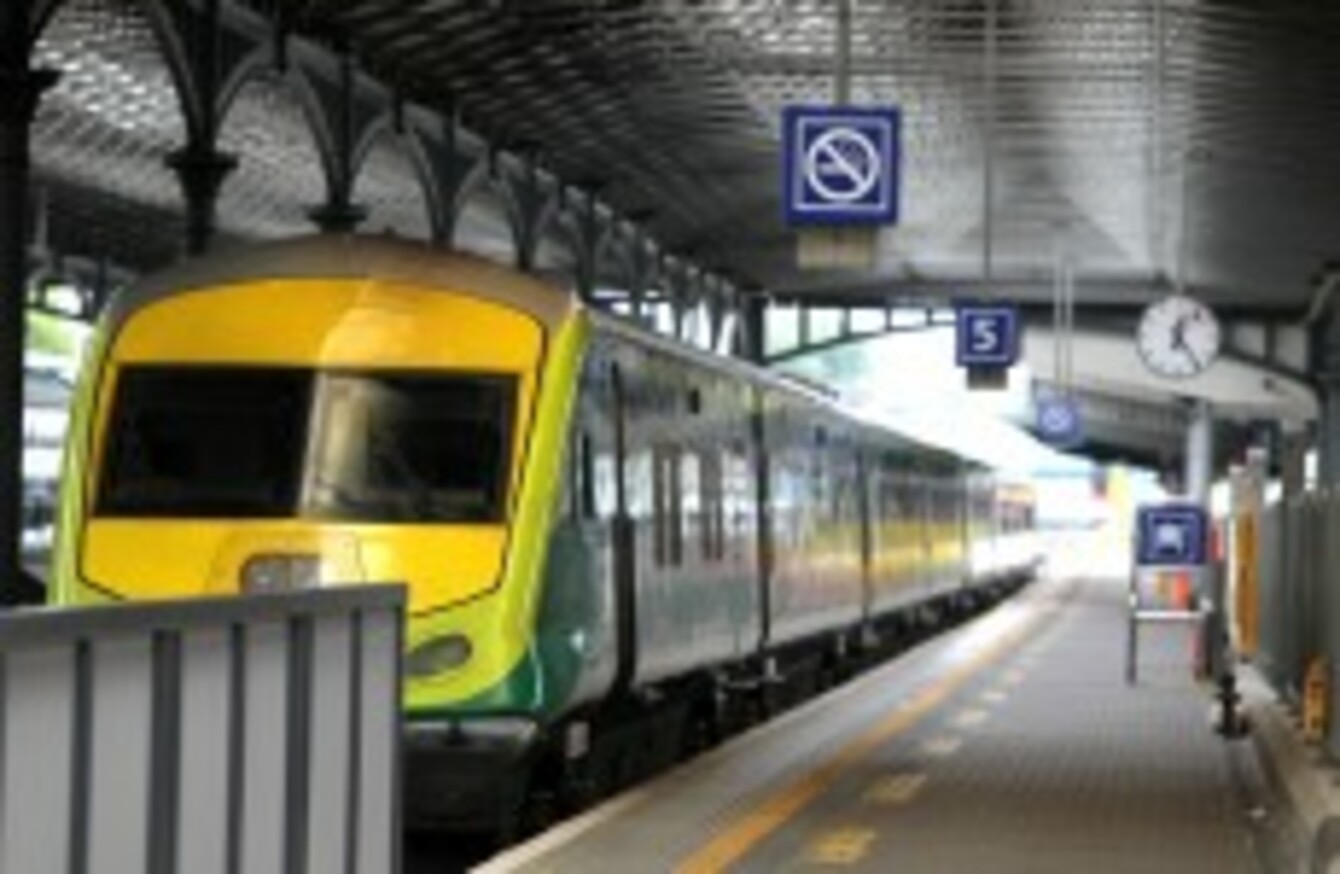 Image: Sam Boal/Photocall Ireland
Image: Sam Boal/Photocall Ireland
THE NATIONAL BUS and Rail Union (NBRU) is to ballot train drivers on potential industrial action.
The union has notified Iarnród Éireann of its plans in a letter.
NBRU general secretary Dermot O'Leary said he and the Labour Relations Commission had been in contact with the company to make arrangements for a "conciliation conference" but was disappointed that no date had been set.
However, since the letter outlining possible strike action, Iarnród Éireann has committed to attend the meeting.
The conference, which will focus on past productivity, was part of a deal struck last September on pay and conditions, which averted strike action.
Although Irish Rail have now agreed to the forum, O'Leary still has concerns.
"We are going to have some issue somewhere soon if matters continue in this manner," O'Leary told TheJournal.ie. 
He added that he did not want to see it go to "the point of no return" and that in the past industrial relations between Irish Rail and the union has been "calm".
Dispute 
"Unless someone gets a handle on this, this is going to become a dispute sooner rather than later," he concluded.
A spokesperson for Iarnród Éireann told TheJournal.ie that there is "no basis" for the notice to ballot workers on potential industrial action.
He said that Irish Rail has agreed to attend the conciliation conference and have met with the cost management committee to identify non-payroll savings that can be made.
He said Irish Rail was "far from" ignoring procedures, as is claimed by the NBRU.
The company wants to build on the growth of 2014 passenger numbers, adding that the threat of industrial action "does nothing to build customer confidence".