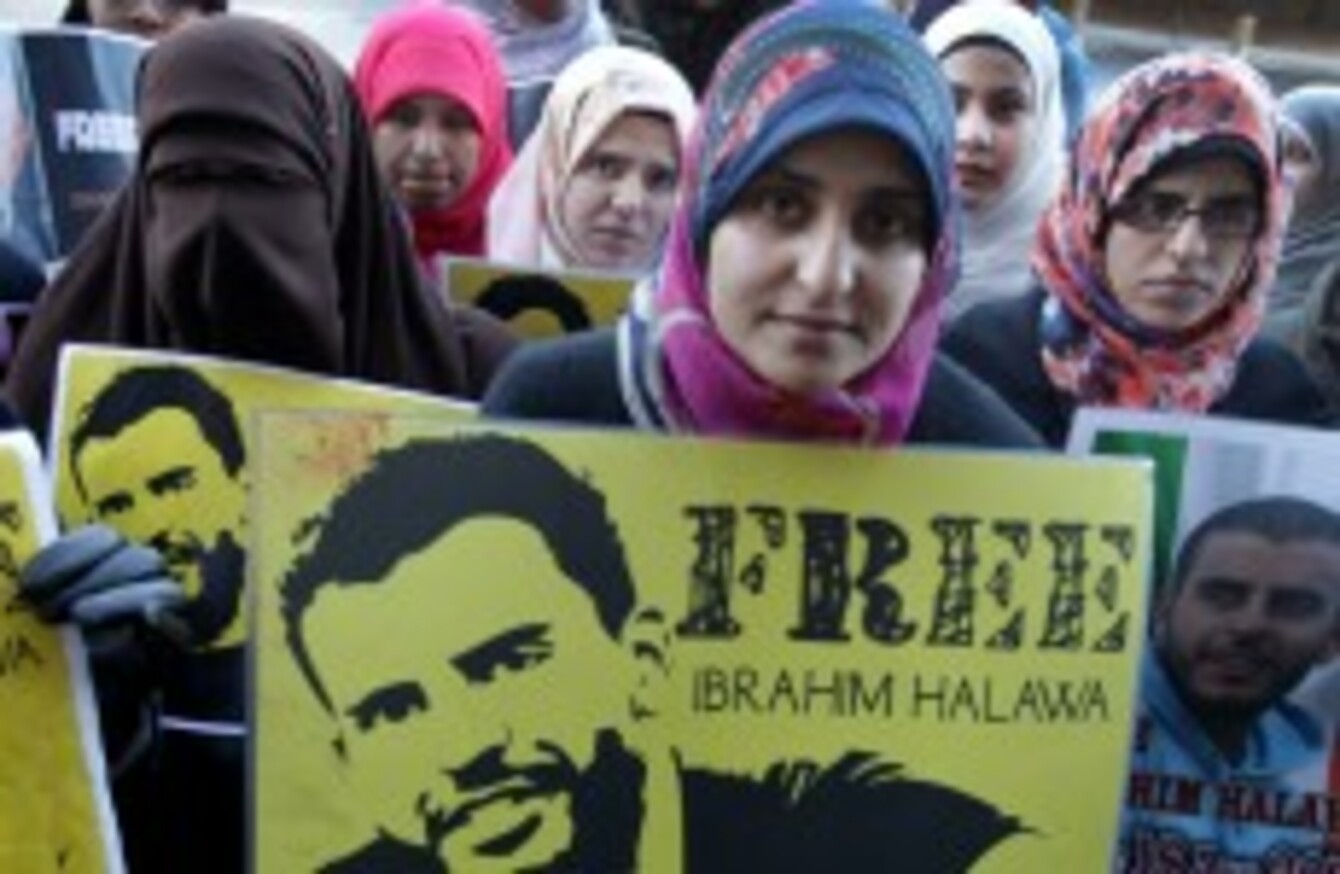 Image: Mark Stedman/Photocall Ireland
Image: Mark Stedman/Photocall Ireland
THE TRIAL OF 18-year-old Irishman Ibrahim Halawa is due to start in Egypt today as his family continues to campaign for his release.
The teen was arrested last year, along with three of his sisters, after taking part in a protest led by the Muslim Brotherhood against the ousting of Mohamed Morsi as president. The army forced Morsi's removal after mass demonstrations in the capital by Egyptian citizens.
Ibrahim's sisters were later released but he has now been detained for twelve months in total, accused of being part of a terrorist organisation as well as murder and damage to a police station.
Speaking to TheJournal.ie this morning, one of his sisters, Somaia Halawa, said the whole process has been "really stressful" for the family.
We don't know what's going to happen, we don't want to imagine or think about the bad side because you hear about the death sentence, or life sentences or sentences of 20 years. A friend who was at the same protest got a life sentence.
Somaia was one of the other family members who was detained by Egyptian authorities after they attended the protest and said she and her siblings were "treated like animals" in prison.
However she said she does not regret going to the protest that day.
If something is being done against human beings, if you're talking about any human [rights] issue, you have to go out there.We didn't go to Egypt for this intention, at the time we didn't know what was happening, we go every summer for a holiday. In Ireland, we're always involved in protests – for Palestine, any human rights, we just go out.
While she said the family is trying to remain hopeful, they are concerned that Ibrahim will not get a fair trial as he is not entitled to defend himself against the charges.
"We can't really speak to him so we send him letters," she said. "The last letter I got from him was two days ago and it seems like he's losing hope".
She said the family was grateful for everything the Irish government has done and she met with Minister for Foreign Affairs Charlie Flanagan recently to discuss her brother's case. However she said calling for a fair trial is "not enough" as she does not believe this is possible in Egypt.
"This trial can stretch on three, four, five months," she said. "That's a lot for someone who's 18. I just hope he doesn't have to lose another year of his life now".