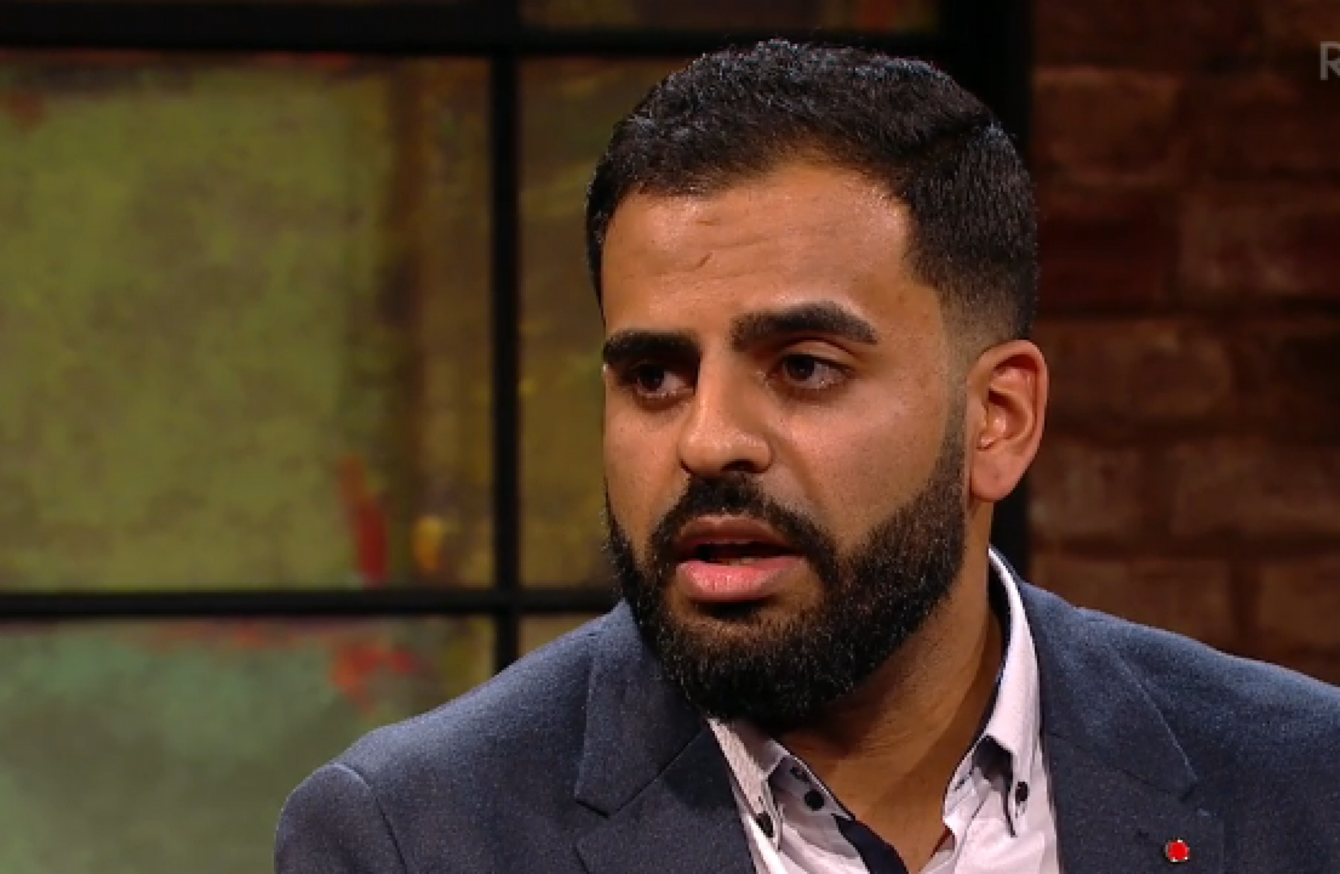 Halawa described his harrowing time in prison and addressed rumours around his incarceration.
Image: Screengrab via Late Late Show
Halawa described his harrowing time in prison and addressed rumours around his incarceration.
Image: Screengrab via Late Late Show
IBRAHIM HALAWA HAS said that he did not rip up his Irish passport while in Egypt and that he does not support the Muslim Brotherhood.
Appearing on RTÉ's The Late Late Show, Halawa (21) – who spent over four years incarcerated in an Egyptian prison without being properly tried – denied having any support for the ousted Muslim Brotherhood.
"Of course I'm not with the Muslim Brotherhood, I don't support the Muslim Brotherhood, I don't support their ideology," Halawa said.
"As a 17-year-old you don't even know what a Muslim Brotherhood is. You don't know what an organisation is basically other than a human rights organisation.
I was in prison with them of course. And I differ with them so much on a lot of points, so much points.
In his first media appearance since his return to Ireland last month, Halawa spoke about the time he spent in Egyptian prison and how he came to be there in the first place, as well as the efforts to bring him home to Ireland and the rumours that circulated about him and his family.
Addressing one rumour in particular, Halawa said that he never tore up his Irish passport while protesting in Egypt.
"I was actually in prison when I heard that rumour," he said.
"There's a few rumours about the same rumour – that I ripped my passport, that I burnt my passport, that I threw away my passport.
When questioned whether he had done any of these things to his passport, Halawa said:
"No. I didn't. I was in prison when I heard the story. At the time there was an American citizen who… was in Isis in Syria who was ripping up his passport.
"They had a video and that was about the same time I heard the rumour. And I was just like – I'm not blonde, I don't have blue eyes, and I'm definitely not in Syria with Isis.
"I was with the prosecution. He was like, 'we need your passport for you to be treated as an Irish citizen, for you to get consular visits, for your family if they're coming from Ireland and use their Irish identification.
So it's with them and whoever said my Irish passport was torn up they would look so bad because I'm trying to get it back right now.
Being in Egypt 
Halawa was born in the Coombe and grew up in Firhouse in Dublin.
His father, Sheikh Hussein Halawa, is the Imam of the Clonskeagh mosque in Dublin.
Ibrahim Halawa was arrested while taking part in anti-government protests in Cairo. The protests were against the removal of the country's president – the Muslim Brotherhood's Mohamed Morsi the previous month.
By his own account, Halawa and his sisters had travelled to Egypt – where they had extended family – for a family holiday, and got caught up in the political turmoil.
"I didn't know there was a political game going on in Egypt or nothing like that," said Halawa, who said he had made a few friends while in Cairo.
He soon found himself speaking at a rally in support of the Muslim Brotherhood, where he said he spoke about being from Ireland and helping others.
Halawa said that two of his friends had been killed in political violence while he was there and that had motivated him to become more engaged in what was going on.
He said that he was returning to Ireland in two days when he joined another protest that was happening in the city.
"There was an Eminem concert that I wanted to go to at the time if anyone remembers that Eminem concert," he said.
So I was going to go there as a normal kid back to a concert. But I was going back to a concert and my friends were going to graves. So I just had to give my opinion about that.
Halawa entered a mosque with two of his sisters as the protest became violent and police opened fire. It was there they were arrested and he would spent the next four years in prison.
In prison
Halawa described the harrowing conditions he endured while at prison, and how disheartened he was at the numerous postponements that occurred while he awaited trial.
"While you're at the prison door you're given a stick to batter you down," he said.
Then you have to run then you find this very long two rows of soldiers. One on the right and one of the left and you have to run through because every soldier has a different weapon that he's going to beat you with.
He said this is what they called "the party in prison".
Halawa said that he went on a number of hunger strikes to protest and improve conditions at the prison.
In one instance, he described being beaten in front of his mother while she was visiting him. His mother had heard that he was sick and Halawa tried to reassure that he was okay.
"I was being dragged because time was over for the visit. So I grabbed onto the bars and I was like 'mom I'm okay don't worry'.
"They dragged me and my mom started screaming more… The guard was pulling me away from my mom and they started beating me up in front of her. And then my mom was screaming and I just want to resist.
You forget the pain of the beatings but you remember the pain of your mother
Halawa's and his family thanked the efforts of Ireland's diplomatic staff for helping to secure his release, as well as politicians like Sinn Féin MEP Lynn Boylan and others.
Halawa said that adjusting to normal life after prison was difficult. Now that he is home, he said he plans to go back to college and return to normal life.