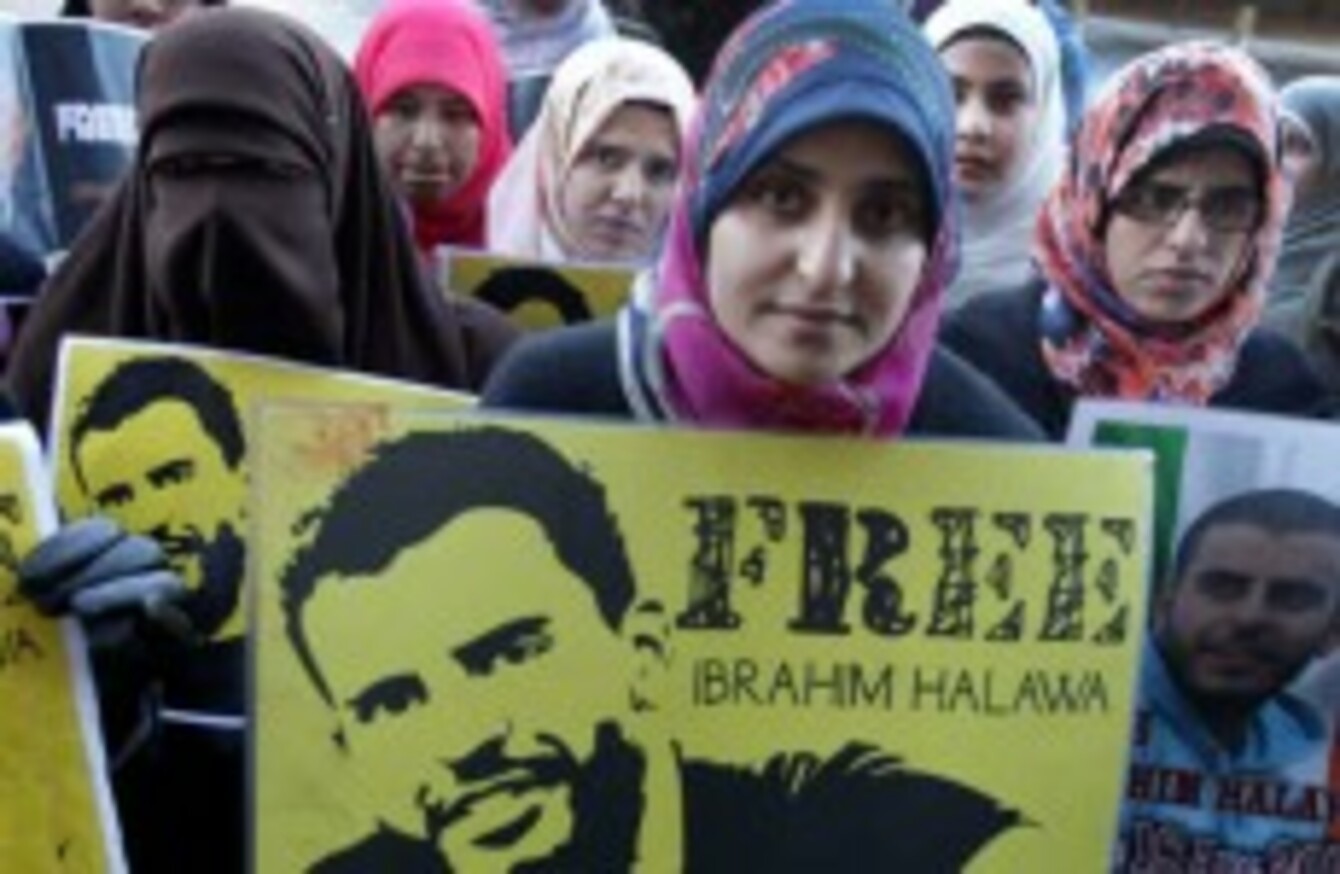 Image: Mark Stedman/Photocall
Image: Mark Stedman/Photocall
THE TRIAL OF Ibrahim Halawa has again been postponed.
The Irish teenager is currently awaiting trial in a prison in Cairo alongside 493 others.
He was arrested during a protest in support of ousted Egyptian leader Mohammad Morsi in August last year.
His trial, which was originally due to take place August, has now been delayed until 6 January.
Of the 494 arrested, more than 400 are charged with murder and attempted murder – which are punishable by death under Egyptian law.
These relate to incidents that occurred during protests last year in Ramisis, Cairo, when at least 97 people died. It is thought that a large number of these deaths occurred due to the use of excessive force by security forces.
His three sisters, Somaia, Fatima and Omaima, were arrested at the same protest and were held for three months before being freed and allowed to return to Ireland.
During the summer his sisters reported that the teenager had been beaten with a metal chain while in prison. 
Amnesty International 
Amnesty International has been vocal in calling for the teenager's release. On the postponing of the trial, Colm O'Gorman, Executive Director of Amnesty International Ireland, said:
"Ibrahim's only 'crime' was peaceful protest and exercising his right to freedom of expression. We do not believe that Ibrahim or the other defendants can receive a fair trial in Egypt under the current circumstances. If convicted, they could face the death penalty."
This farce has continued for far too long. Unless he is released, Ibrahim will spend his 19th birthday in a jail cell in Egypt.