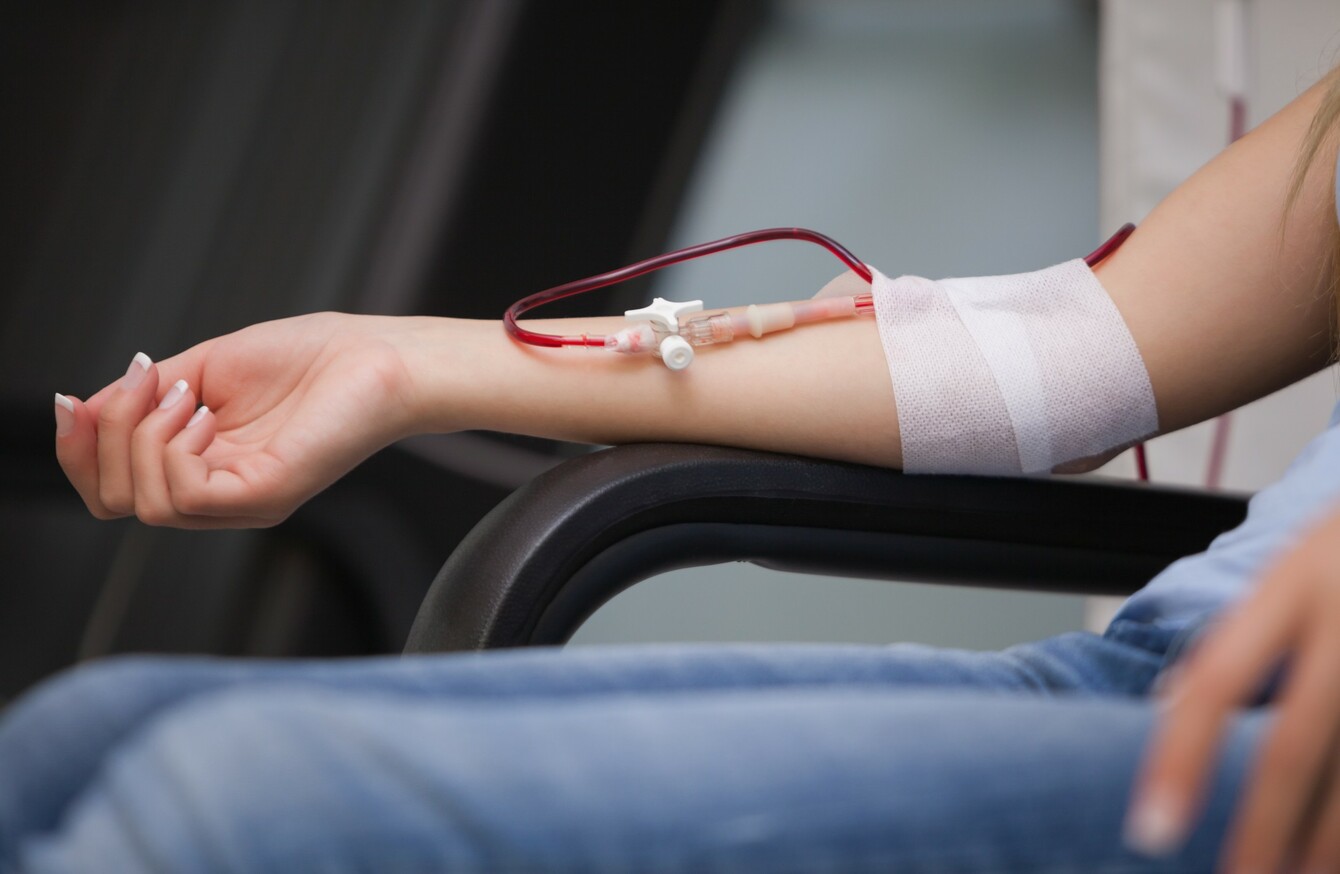 Image: Shutterstock/wavebreakmedia
Image: Shutterstock/wavebreakmedia
THE IRISH BLOOD Transfusion Service has begun contacting some 90,000 regular donors advising them to contact their GP if they feel they have experienced symptoms of anaemia and informing them that costs will be covered in such cases.
The first letters were sent out in recent days, and the rest should arrive in the coming weeks, a spokesperson for the service said.
The IBTS confirmed last November that testing equipment being used by the service since July 2014 had been faulty.
The test failed to identify all prospective donors with anaemia.
What happened? 
The test was used to check haemoglobin levels in donors.
Speaking last November, Dr William Murphy, medical and scientific director at the Irish Blood Transfusion Service, explained that it had been tested on 945 donors before being introduced across the service.
However, it later emerged it missed a subset of donors, predominantly women with the iron deficiency anaemia.
Dr Murphy said these women continued to return to donate despite the fact that they had severely low iron levels in some cases.
This only emerged when one donor contacted the service to say she had to go to her doctor "because she was profoundly anaemic".
Murphy said a unit of blood had been taken from this woman just a week earlier.
Failed to disclose
On making the manufacturer aware of the issue, he said they were told there had been a similar case in Germany, which the company had failed to disclose until the Irish service got in touch.
"Some women particularly will have felt more under the weather than they should have been," Dr Murphy said.
Murphy said any medical costs would be covered by the blood transfusion service and urged any woman who had donated blood and who may be feeling ill to go to their doctor.
The service suspended taking donations from women who had given blood in the last 18 months in the wake of the discovery.
Anyone who believes they may have been affected by the problem can call the IBTS on 1850 731 137.