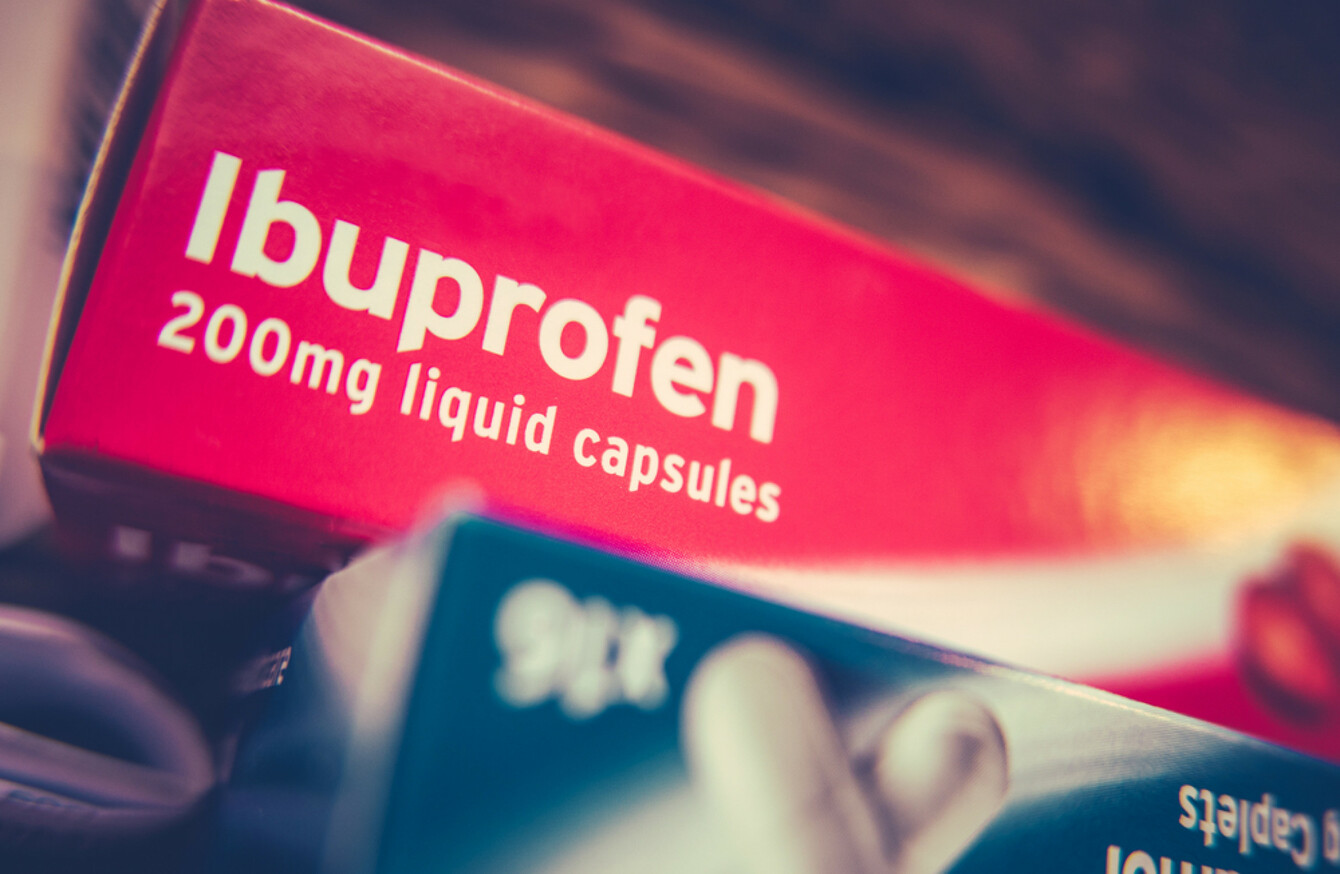 Image: Mr Doomits via Shutterstock
Image: Mr Doomits via Shutterstock
THE INTAKE OF IBUPROFEN by pregnant women in the first 24 weeks of their pregnancy may lead to the reduction in the number of eggs stored in their daughters' ovaries, according to new research.
A team of international scientists have found evidence in human ovarian tissue that exposure to ibuprofen during the first three months of foetal development can result in a dramatic loss of germ cells, which eventually develop into eggs.
Ibuprofen is widely used over-the-counter medicine used for treating pain, fever and inflammation.
Around 30% of women are estimated to use ibuprofen in the first three months of pregnancy.
Current recommendations are that the painkiller should not be taken after that time as it is known to increase the risk of foetal malformations. However, there is currently no firm guidance on whether or not it is safe to take in the early weeks.
With the mothers' consent, the team of scientists obtained human foetuses between seven and 12 weeks of development from legally-induced terminations of pregnancy.
They then grew the ovarian tissue in the lab to find out what effects the drug would have.
The researchers measured the quantity of ibuprofen in the blood of the umbilical cord in order to analyse how much the foetus would have been exposed to.
They said they found ibuprofen crosses the placental barrier in the same concentration as in the mother's body.
They found that the foetal tissue that was exposed to ibuprofen over a week had approximately half the number of ovarian germ cells.
Five days after withdrawing the ibuprofen, the harmful effects of the drug had not been fully reversed.
"We found there were fewer cells growing and dividing, more cells dying and a dramatic loss of germ cell numbers, regardless of the gestational age of the foetus," Dr Severine Mazaud-Guittot, a researcher at Inserm, France, said.
#Open journalism No news is bad news Support The Journal

Your contributions will help us continue to deliver the stories that are important to you

Support us now
The researchers said that their findings raise concerns about the long-term effects of ibuprofen on the fertility of women exposed to the painkiller when in their mothers' womb.
This is due to the fact that baby girls are born with a finite number of follicles in their ovaries and this defines their future reproductive capacity as adults. This can lead to a shortened reproductive lifespan, early menopause and infertility.
"The wisest advice would be to follow currently accepted recommendations: paracetamol should be preferred to any anti-inflammatory drug up to 24 gestational weeks, and the letter should not be used thereafter," Mazaud-Guittot said.
"However, practitioners, midwives and obstetricians are best placed to give expert advice: every mother and every pregnancy is unique."
The researchers of the study, published in the Human Reproduction journal, said that more work needs to be carried out into the mechanisms of action of ibuprofen on human ovaries and on alternative painkillers.