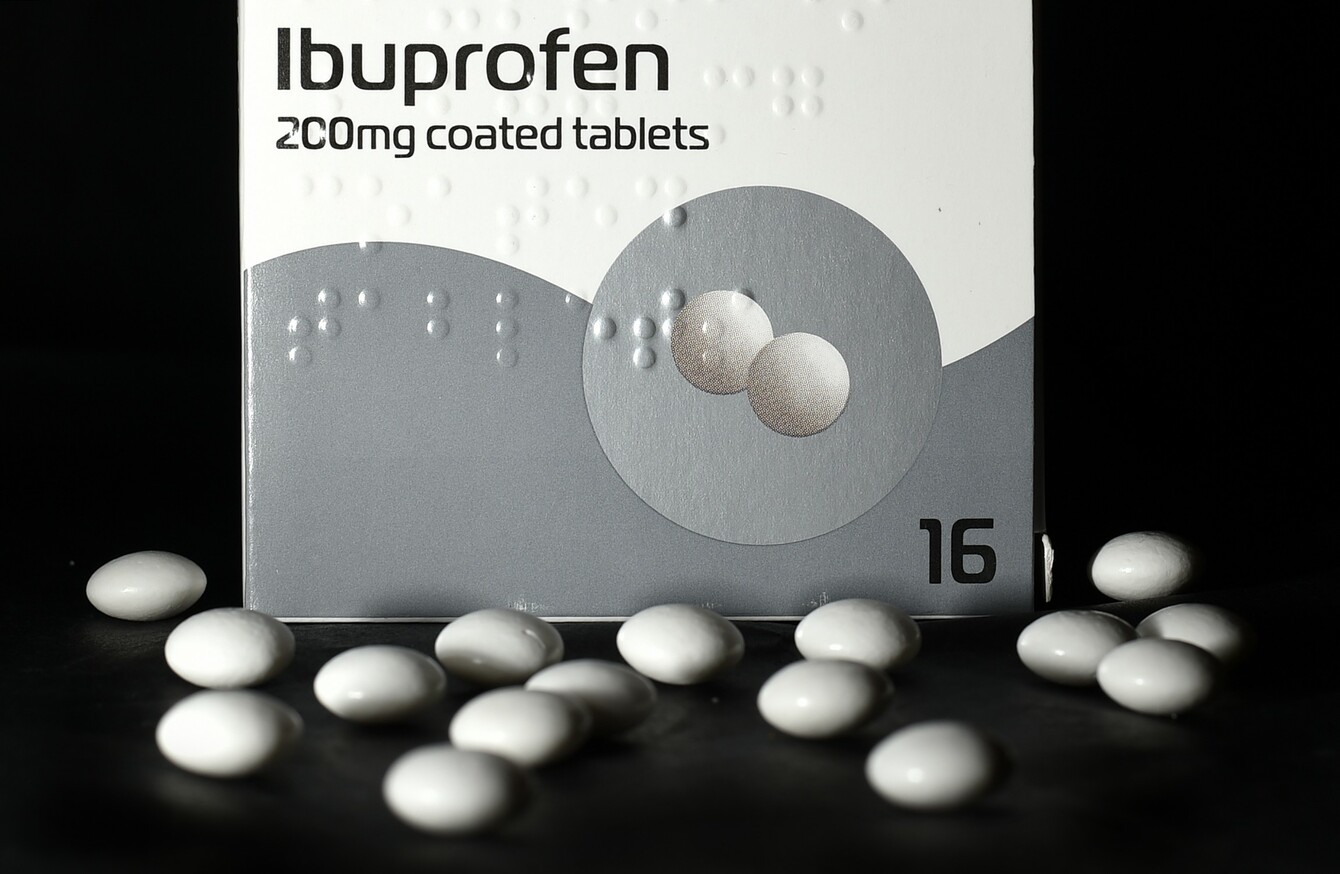 Image: PA Archive/Press Association Images
Image: PA Archive/Press Association Images
A COMMON PAINKILLER bought over the counter in pharmacies can raise your risk of heart failure, a new study has claimed.
Ibuprofen, which is used to reduce fever and treat pain or inflammation, is found in many medications.
However, a decade-long study carried out across a number of countries found that those who had taken ibuprofen face an increase in the risk of heart failure by 18% for 14 days after swallowing.
Risk
A team of researchers led by Giovanni Corrao at the University of Milano-Bicocca combed through medical records of nearly 10 million users in four European countries: Germany, Britain, the Netherlands and Italy.
They identified 92,163 hospital admissions for heart failure and then checked to see which of 27 drugs, and at what doses each person admitted was taking.
Overall, they found that current use of non-steroid anti inflammatory drugs (NCAIDS) slightly raised the risk of hospital admission compared to past use for nine drugs.
At very high doses, some doubled the risk of hospital admission.
Two Danish heart experts, Gunnar Gislason and Christian Torp-Pedersen, wrote in the British Medical Journal:
Even a small increase in cardiovascular risk is a concern for public health.
For one drug in particular – diclofenac – the European Society of Cardiology has recommended against its use at any dose, they noted.
Helen Williams, a consultant pharmacist for cardiovascular disease at the Royal Pharmaceutical Society in Britain, noted that the country's National Health Service had been "moving away" from the powerful drugs in recent years.