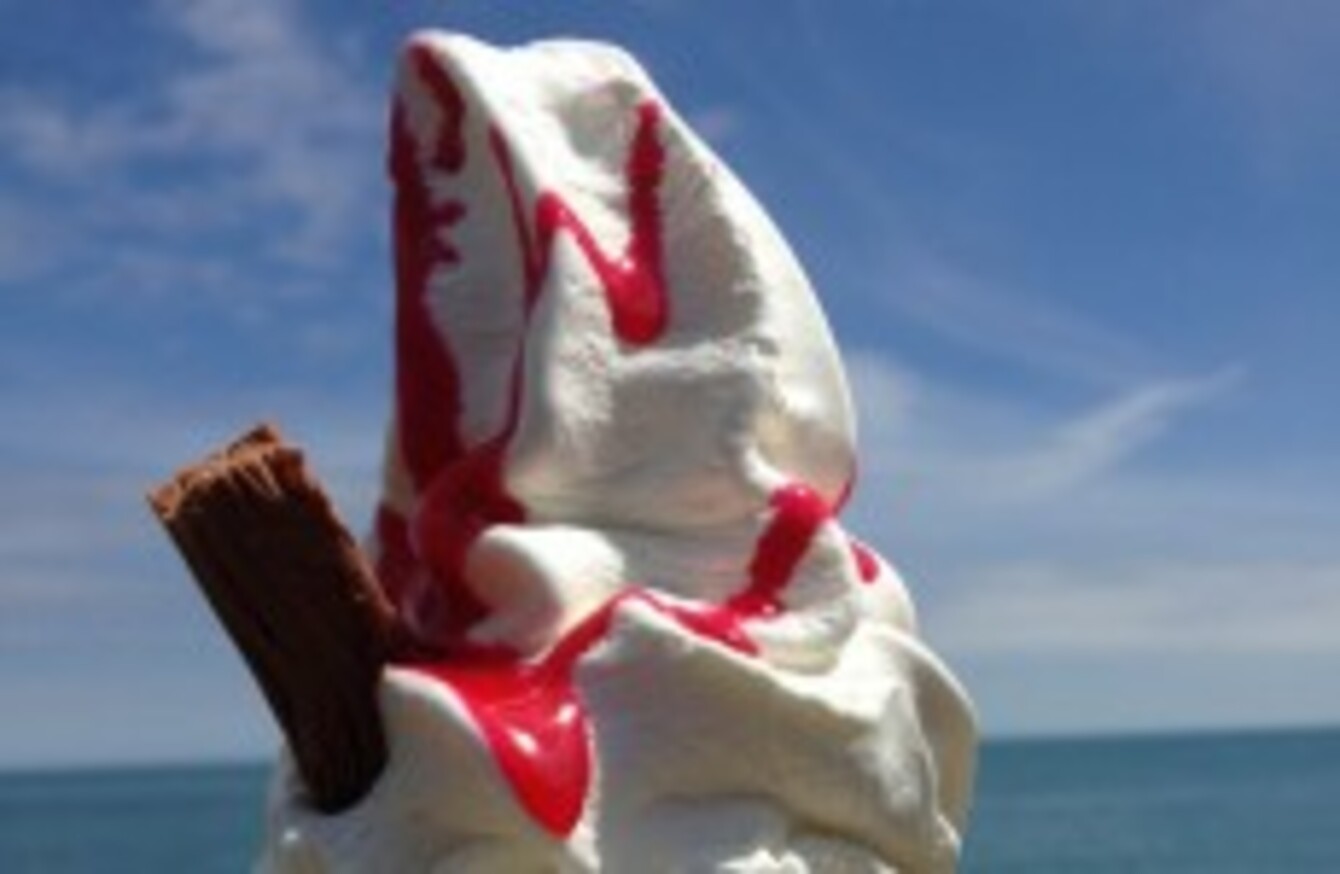 Yum
Image: Danann Cumiskey
Yum
Image: Danann Cumiskey
IRELAND'S ON-OFF LOVE affair with ice cream has been passionately reignited this week.
With Met Éireann issuing a warning that temperatures could reach 28°C today, everyone's been reaching for the cold stuff.
During last year's hot spell, two HB ice-creams were sold every second. The company said it expects similar sales today.
Shay Leonard, Ice Cream Sales Director for HB, said that Irish people eat more hand-held ice creams per capita that any other European country.
"While the official numbers aren't in yet, we've seen a massive surge in ice cream sales over the last couple of days, and we want to make sure we keep the freezers full of stock," Leonard stated.
HB Icebergers sold at a rate of 1,000 per minute during last year's heatwave.
250 gallons
Maud's in Howth said it expected to sell 250 gallons of ice cream this week.
Owner Eileen McCandless said the shop sold about 840 ice creams yesterday – the highest weekday sales they've had all year. They normally sell 100-150 ice creams on a weekday.
This is our time to make a few bob after a very long winter.
McCandless said that the shop normally receives one delivery per week but will be doubling its order this week to meet demand.
'Overwhelming'
Teddy's in Dun Laoghaire has also seen a huge increase in sales since the heatwave began.
Craig Macintosh said demand over the last few days has been "overwhelming".
You can't get enough stock.
He noted that the shop hasn't run out of ice cream yet, but added:
If this afternoon is as good as it's supposed to be, things could be tight tomorrow.
Teddy's is selling over 1,000 ice creams a day. Macintosh said that the shop would sell 300-400 ice creams on a normal day "if you're lucky".
He said there are two swells of people during the day: young people earlier on and office workers in the evenings.
"As soon as you're allowed to bring in cars, things are choc-a-bloc … Let's hope it lasts," Macintosh commented.
And remember: Don't leave your ice cream purchasing too late, as our news editor found out to her devastation yesterday.