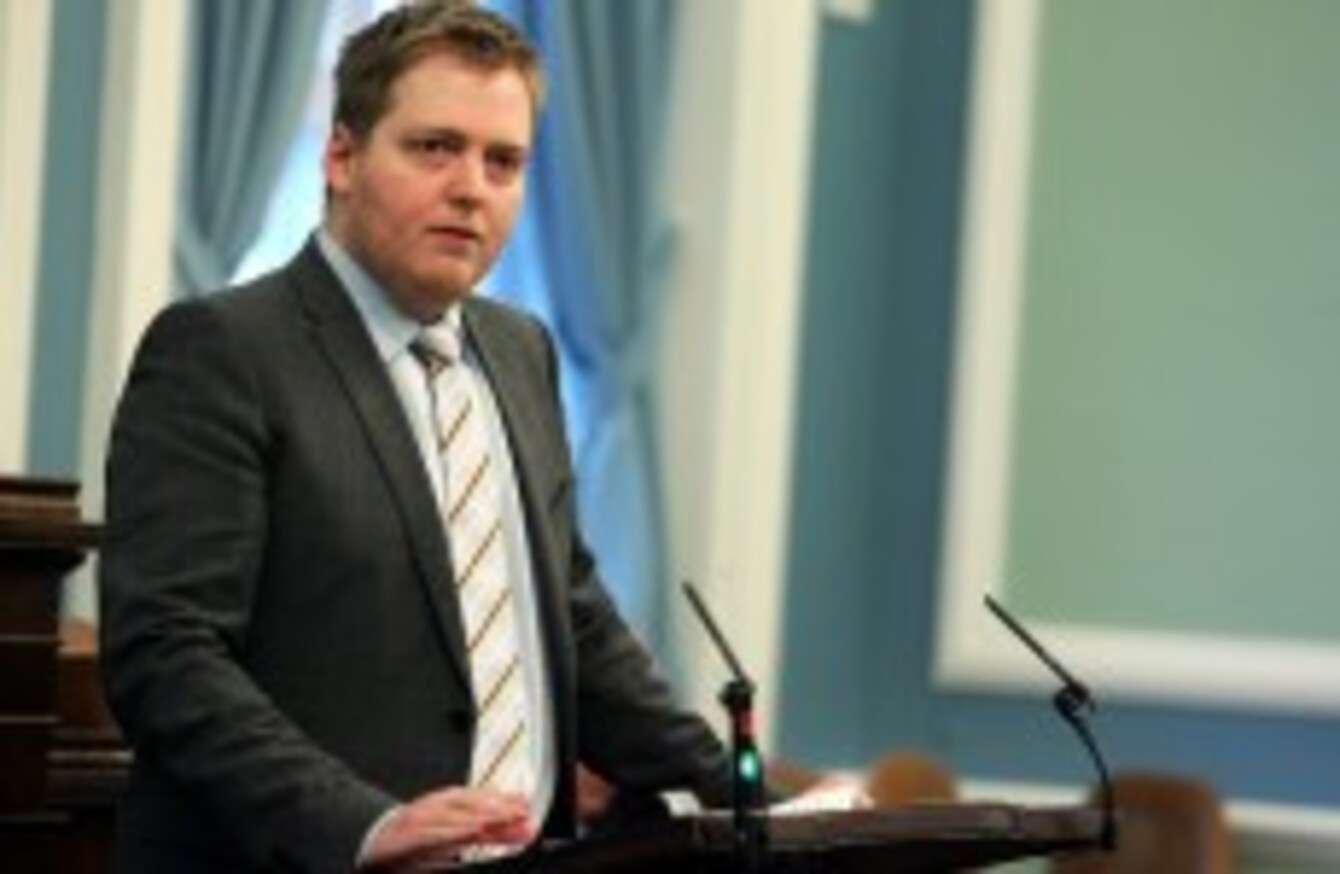 Sigmundur David Gunnlaugsson
Image: Brynjar Gauti/AP/Press Association Images
Sigmundur David Gunnlaugsson
Image: Brynjar Gauti/AP/Press Association Images
ICELAND'S NEW PRIME MINISTER Sigmundur David Gunnlaugsson said Monday he would ignore the International Monetary Fund's criticism of his government's plans to reduce household debt following the country's economic collapse.
"We will not let an international institution tell us that it is not possible to do more for Icelandic households at the same time as it reminds us of the importance of settling the final account following the economic crash," Gunnlaugsson said in a speech celebrating Iceland's independence day on Monday.
'Little fiscal space for additional household debt relief' – IMF
Gunnlaugsson was referring to an assessment published by the IMF on Friday after carrying out a mission to the North Atlantic island.
"There is little fiscal space for additional household debt relief," the Washington-based institution said in a statement.
The Progressive Party led by Gunnlaugsson, winner of the April elections, campaigned on a promise to reduce the debt burden by asking foreign creditor banks to write off loans owed by Icelanders.
Many households are struggling to repay housing loans indexed to inflation that seemed safe prior to the 2008 financial crisis, but the krona's collapse against other currencies stoked inflation on the import-dependent island and caused mortgage payments to soar.
A write-off for unpayable debt
The Icelandic government's proposals to resolve the problem are expected to be released this summer.
For its part, the IMF warned that some distressed households were falling through the cracks of existing programmes to write-off unpayable debt.
"The authorities should identify and address bottlenecks in order to speed up resolution," it said.