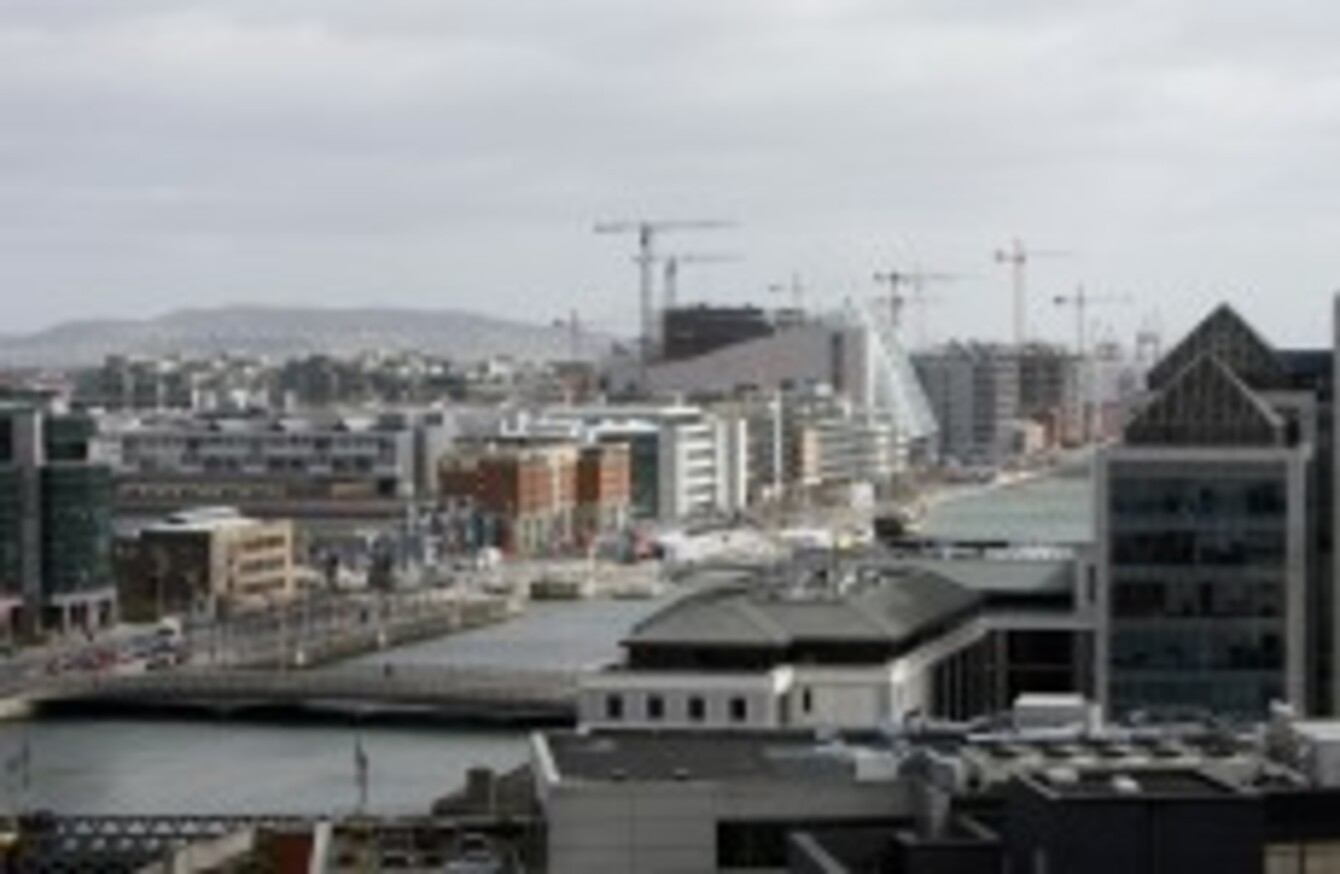 Image: James Horan/Photocall Ireland
Image: James Horan/Photocall Ireland
REPRESENTATIVES OF THE IFSC in Dublin are keeping a watchful eye on events in the UK in the hope of attracting major international players if a gulf grows between Britain and the EU.
Sources in the financial community here said that contact is being maintained between the IFSC and London-based international heavyweights who are nervous about curtailed access to the EU if Britain were to continue its drift away from the bloc.
"If it suddenly starts being more expensive to do stuff in the UK, we're the natural contender. We're in a reasonably good space to compete for that business."
It follows a report in this morning's Financial Times which claimed that Wall Street banks are eyeing Ireland as a location to hole up in if London's influence in Europe is diminished.
Switch
One source said that the most likely candidates for a switch to Ireland would be a bank that already has an outfit here, or that manages activity in its Dublin office from London.
The referendum on Scottish independence next month is being seen as the first major test for the strength of the union in the UK, followed in 2017 by a potential vote on EU membership.
Another source said that if the UK were to leave Europe, "people in the UK would want a European based hub for their financial services activities, and they would prefer somewhere that speaks English and has an Anglo-Saxon legal system".
This has been an obvious opportunity for Ireland that has been around since the question of UK membership emerged.
However, the source poured cold water on the idea that the IFSC might emerge as a genuine global financial centres, saying: "We're not going to have 40 story blocks down in the IFSC with European headquarters."
Nonetheless, several sources  insisted that there was a genuine opportunity for Ireland to leverage uncertainty over the future of UK involvement in Europe.