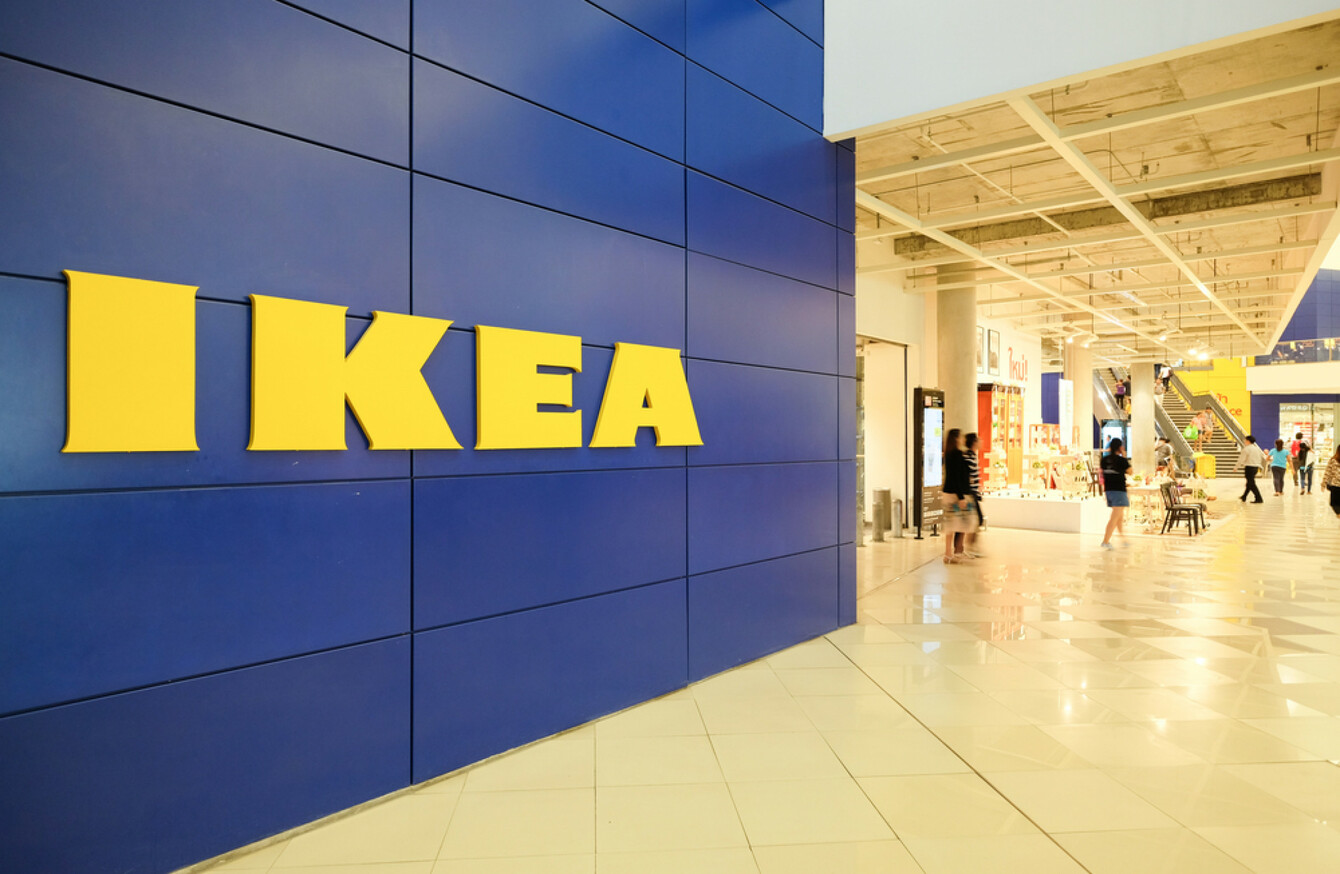 Image: Shutterstock/Tanasan Sungkaew
Image: Shutterstock/Tanasan Sungkaew
THE SWEDISH HOMEWARE chain Ikea has announced that it could potentially cut 20 jobs in Ireland as part of a reduction to its staff globally.
The parent company of Ikea, which sells furniture you can assemble from home, said that it would cut 7,500 jobs out of 160,000 in 30 countries.
In a statement to TheJournal.ie, Ikea said: "We are transforming our business to better meet the needs of our customers and be more convenient and affordable to more people.
Building on many years of growth and as part of this transformation, we are assessing all parts of the organisation and simplifying to ensure that we stay relevant in the eyes of consumers.
"The impact on the Irish business is minimal and at this stage we anticipate that over the next two years, potentially less than 20 jobs out of the 730 in Ireland may be made redundant.
"We will work closely with all our co-workers to support them during this period of change."
Jesper Brodin, the CEO of Ikea's parent company Ingka Group said: 
We will put greater emphasis on making our existing stores even better and taking the opportunity to renew and reinvent our business in a way that is inspired by our history, culture and values.
"Our values guide our work and build our inclusive, open and honest culture. It's all based on a spirit of togetherness and enthusiasm and we will continue to transform with that spirit."