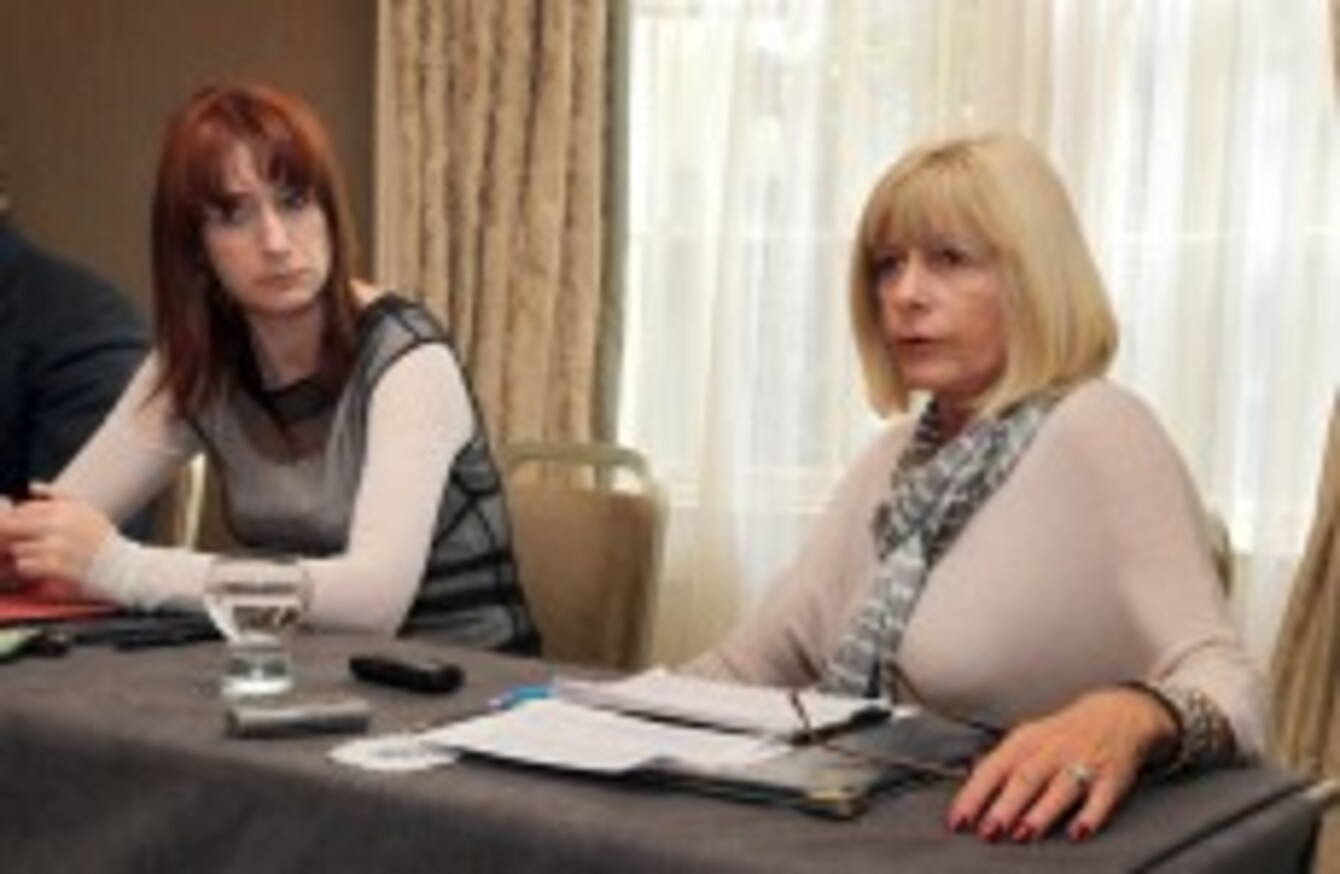 Deputy Clare Daly with Theresa Tinggal of Illegally Adopted Ireland.
Image: Mark Stedman/Photocall Ireland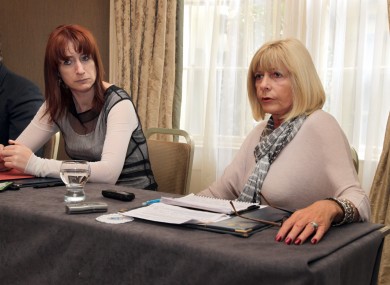 Deputy Clare Daly with Theresa Tinggal of Illegally Adopted Ireland.
Image: Mark Stedman/Photocall Ireland
THREE GROUPS REPRESENTING people who were illegally adopted in Ireland have come together to campaign for an independent inquiry into the "horrific" practice.
Backed by Deputy Clare Daly, Adoption Rights Now, Adoption Rights Alliance and Adopted Illegally Ireland want a dedicated team, including members of An Garda Síochána, to look for files, medical records and anything else that could help create a proper register for illegally adopted children and their birth mothers.
Theresa Tinggal, who founded Illegally Adopted Ireland four years ago, believes that the number of people who were registered as the birth children of their adopted parents could "run into thousands".
Sharing her own personal story, the 59-year-old told TheJournal.ie that she only discovered she was adopted 11 years ago.
"My uncle told me," she said. "I was born on the 9 June 1954 and my adopted mother collected me two days later and had me baptised in her own name."
Tinggal has managed to discover some details about her past through a former health board as her mother fostered another girl and admitted to the illegal adoption.
Out of a "duty of care", the social workers kept a file on her until she was 16 years old, she explained. The grandson of the nurse who co-arranged the adoption also discovered and handed over a register of about 1,000 births that he had found in his grandmother's attic.
Her date of birth and the name of her mother appear in that book.
"That proves there are records," she continued. "I was horrified to find out there were more than just me."
Tinggal believes the Catholic Church would also have held records about the adoptions.
She has been contacted by hundreds of people with queries about themselves, family members or friends.
"If people come forward with details, we might find out more," she pleaded, noting that one woman found her birth mother after connecting with a cousin online.
Tinggal claims there was money exchanged in the adoption racket and that there were high profile doctors, nurses and social workers involved.
Earlier this year, Australia's former prime minister Julia Gillard offered a State apology to the survivors of illegal adoption, noting the practice was "unethical, dishonest and illegal".
However, Tinggal is not confident that a similar approach will be favoured by the Irish government.
"They don't want to open another can of worms. It would be another scandal like the Magdalenes. In Spain, there was assistance given and people were prosecuted," she added. "They are hiding something here. It is because the Church and State were wrapped up in this."
The groups feel that they were merely placated by Minister Frances Fitzgerald during a meeting earlier this week.
"I was very disappointed when I came out," explained Tinggal, who now lives in Bournemouth, England.  "She didn't answer our questions about having an inquiry. The only way forward might be to go down the legal route and to Europe with it."
She added that new legislation mentioned by Fitzgerald would not be effective in helping older men and women discover their family history or medical details.
"Unless the records are available to all adoptees – it is a waste of time."