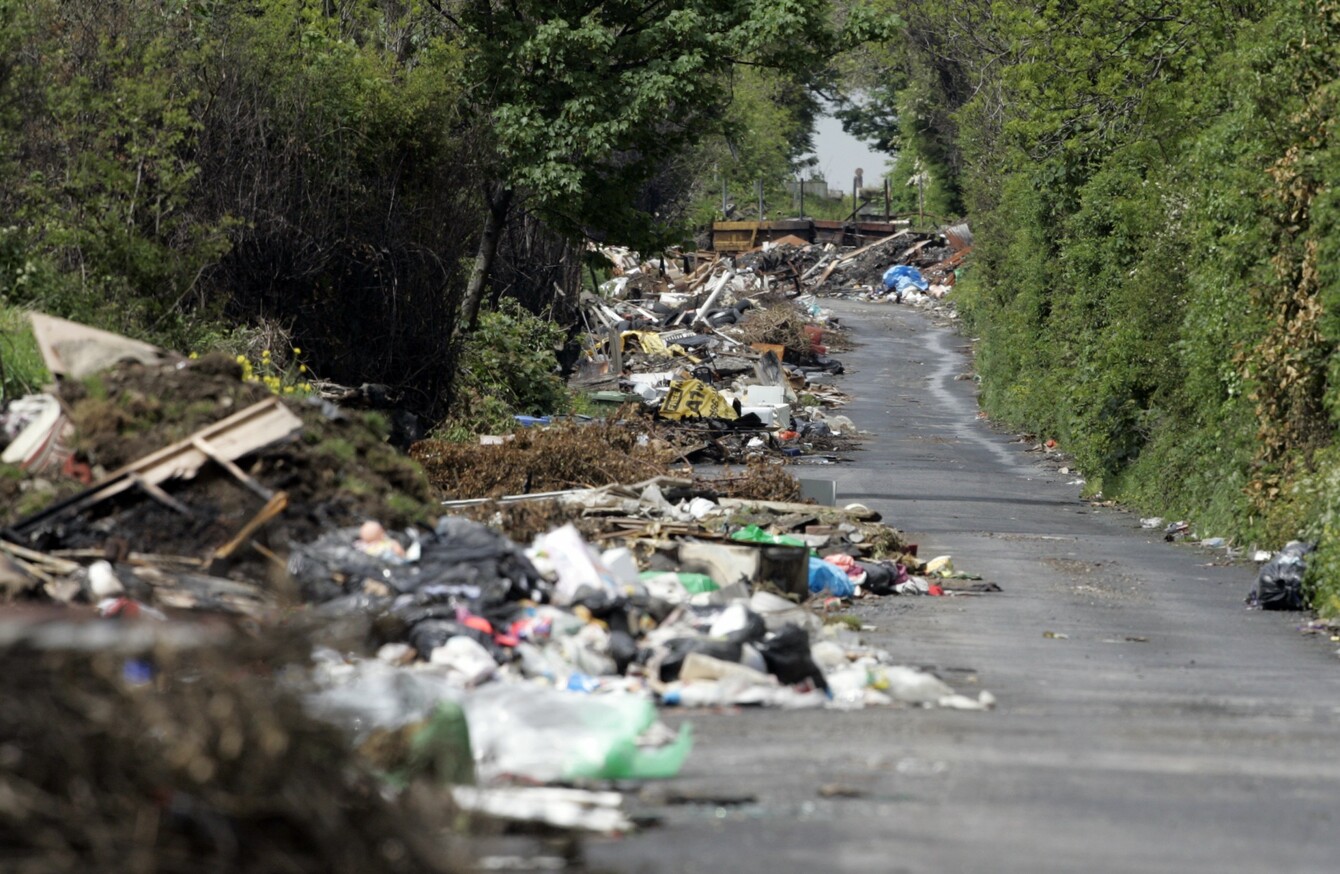 File photo
Image: RollingNews.ie
File photo
Image: RollingNews.ie
LOUTH COUNTY COUNCIL is investigating what is thought to be the dumping of hundreds of tonnes of waste.
It is believed that many hundreds of tonnes of municipal waste have been unearthed in an area close to the River Fane.
Fianna Fáil TD for Louth Declan Breathnach released a statement expressing concern about the quality of the water supply in and around Dundalk as a result of the discovery.
In a statement, Breathnach said that the council had decided to investigate an area close to the River Fane on the foot of complaints.
He said that the council had uncovered 600 tonnes of material close to the river.
"Louth County Council then carried out further searches and has discovered a further approximately 1,000 tonnes of municipal type waste and organic material upstream, which probably accounts for the pungent odours complained of by local residents," Breathnach said.
He said that he had received numerous complaints from residents in relation to terrible smells in the area and excavators operating late at night.
The council confirmed that it had begun enforcement action under the Waste Management Acts on a premises located "in the River Fane catchment" area.
It is believed that the enforcement notices were issued investigations carried out earlier by the council on the foot of complaints.
Speaking to TheJournal.ie, Breathnach said he lived in the area and has "always been concerned" about some of the activity that goes on along the border and the effect it could have on the water supply.
"I've had lots of concerns from residents about this," Breathnach said.
I have always been concerned about the water supply becoming contaminated as a result of activity happening in the area.
The River Fane supplies water to the Cavan Hill water treatment plant near Dundalk which supplies drinking water to Dundalk and the surrounding area.
The council also said:
Investigations carried out do not indicate any immediate risk to water quality in the river.
In a statement to TheJournal.ie, Irish Water said that protections were in place at the plant to ensure there was no risk to the public water supply.
"Daily Water sampling and monitoring are undertaken to ensure that the  water supply fully complies with current EU  Drinking Water Legislation and to protect public health," a spokesperson said.