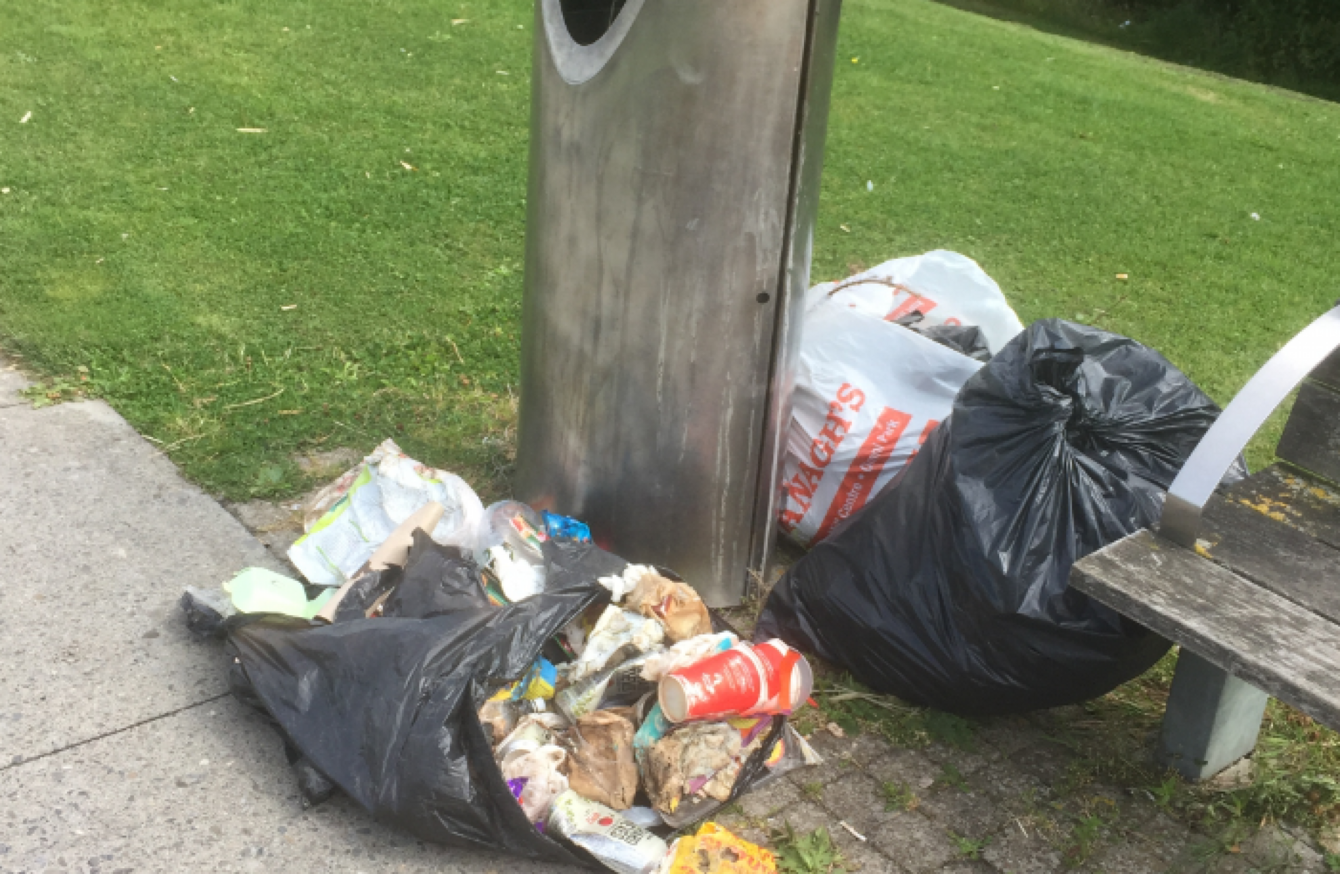 A DUBLIN CITY councillor has called for "civic respect" after piles of rubbish were dumped in a Dublin park.
Sinn Féin councillor Larry O'Toole told TheJournal.ie that the dumping in Father Collins Park in Clongriffin is seen around a number of parks in the city.
A local in the area told TheJournal.ie that last week saw an extraordinary amount of rubbish being dumped around the park.
"I have noticed over the last few visits that the illegal dumping is increasing around the area.
This morning, the amount of rubbish which had been dumped in the park was not only a disgrace but completely unhygienic and unsafe with so many families, small children and dog walkers using this park on a regular basis.
"The bins had been pulled apart by the wildlife, creating more of a mess, which in turn will attract vermin and birds, further spreading the rancid leftovers which are clearly visible."
O'Toole said that while the council is doing a lot, they are short-staffed.
"It's bad in most of the parks. Generally I've seen household rubbish and bits of furniture.
The parks people and environmental staff are trying to keep up, but they're understaffed. They're doing they're best, but we're all struggling.
"It's about people not doing it at the end of the day. There's lack a civic respect there."
A spokesperson for Dublin City Council said:
All park users can email to north.central@dublincity.ie to report illegal dumping and the local litter warden will be informed.
"The litter warden will then meet with parks staff in Father Collins Park to check for evidence and issue fines as required."