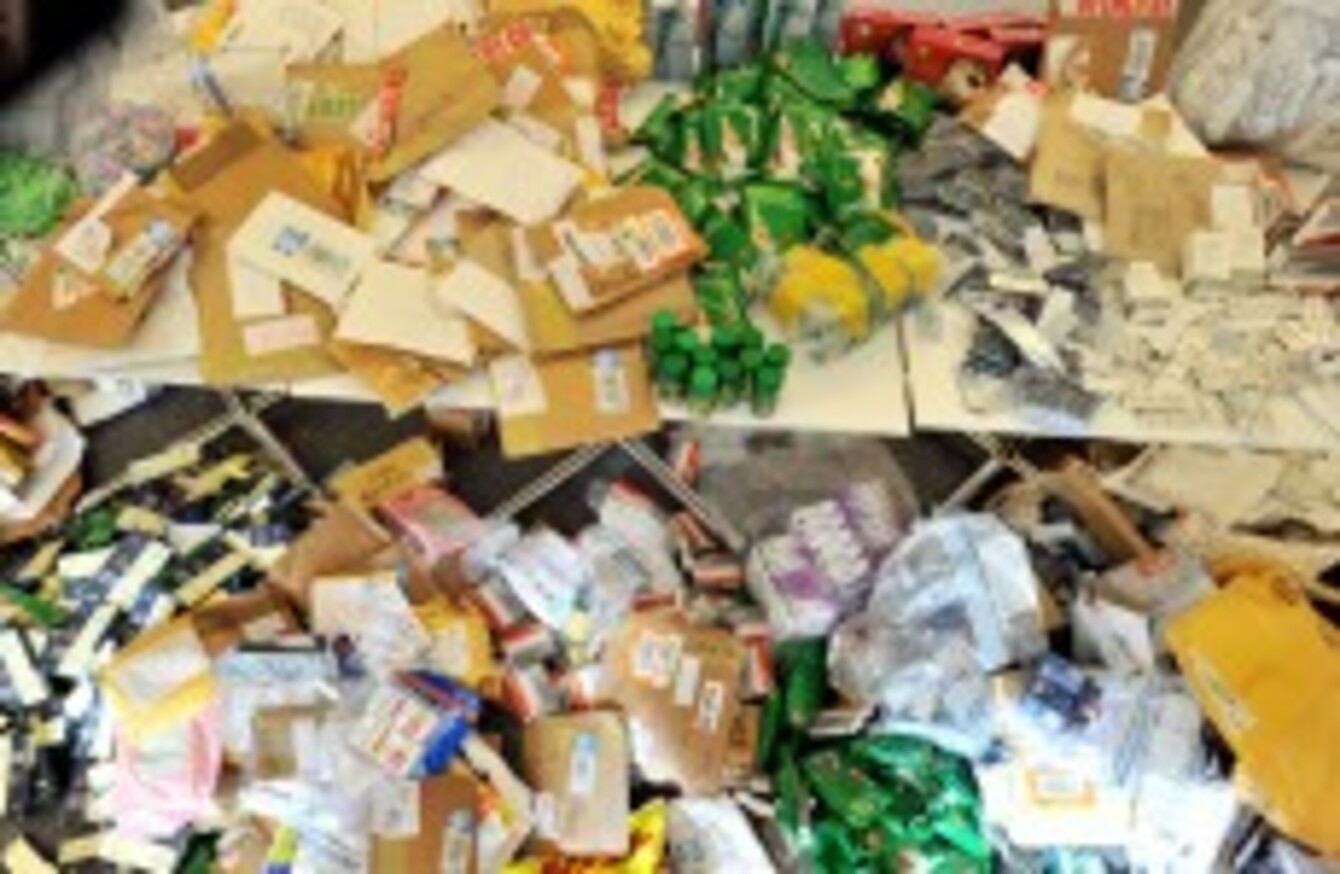 The seizure
Image: Jason Clarke Photography
The seizure
Image: Jason Clarke Photography
MORE THAN 120,000 tablets and capsules worth about €375,000 were seized in Ireland recently as part of an international operation targeting counterfeit and illegal medicines.
The Irish Medicines Board (IMB), Revenue's Customs Service and the Gardaí today announced details of their role in a global Interpol initiative from 25 September to 2 October.
Operation Pangea V resulted in the arrests of 79 people and led to some 18,000 illegal online pharmacy websites being shut down through either domain name or payment facility removal. Across the world, 3.7 million items worth about €8.1 million were discovered and detained by authorities.
This is the fifth such mission to date focusing on websites that supply dangerous medicines, including weight loss products, medicines for erectile dysfunction, pain killers, cholesterol lowering medication, insulin and mood stablisers. Ireland is one of 100 countries which participated.
Altogether, 11 search warrants were executed in Ireland which resulted in four arrests by Gardaí.
"Counterfeit and illegal medicines pose a serious and potentially fatal threat to public health," commented John Lynch, the director of compliance at the IMB.
He strongly urged consumers not to purchase medicines through any unauthorised source as "there can be no guarantee that they are genuine or safe".
"Some of these medicines have been shown to contain too little or too much of the active ingredient while others contain the wrong active ingredient altogether.
"Furthermore, criminal networks are behind many of the activities related to the online sale of counterfeit medicines so purchasers may also be exposing themselves to potential credit card fraud and identity theft when handing over the personal details via these sites."
Under Irish law, the sale of prescription only medicines by mail order is prohibited.